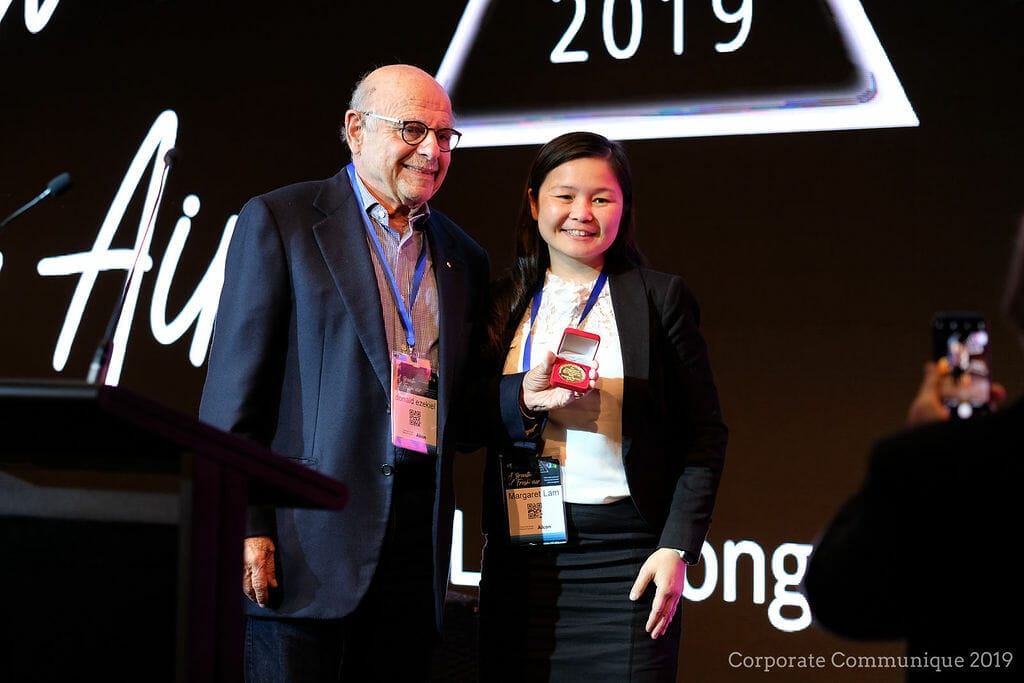 Optometrist Don Ezekiel AM has been presented with The Kenneth W Bell Medal for his distinguished contribution to the field of cornea and contact lenses. The award was presented late last year at the International Cornea and Contact Lens Society Congress on the Gold Coast.
Mr Ezekiel is a world renowned optometrist and contact lens manufacturer, and has been described by many as, "an expert, innovator, inventor, lateral thinker, a passionate pioneer, and the father of gas permeable scleral lenses".
Mr Ezekiel began working with scleral lenses in 1960 with Lloyd Hewett, a Sydney based optometrist and leader in the contact lens field. In 1963 he completed post-graduate studies in London, obtaining the Diploma in Contact Lens Practice and Fellowship of the Association of Contact Lens Practitioners. He also worked alongside Josef Dallos, who trained him in the art of scleral lens manufacturing and fitting using glass.
In 1970, Mr Ezekiel opened his own specialty contact lens practice in Perth, Western Australia and soon afterwards, established Gelflex laboratories for the research, development and manufacture of rigid and soft lenses.
Paving the Way
Mr Ezekiel was commonly required to treat, and manufacture lenses, for patients referred from local ophthalmologists, including infant aphakes. Based on his clinical experience, he approached these cases by calculating the most common scleral lens parameters required and manufacturing standard paediatric scleral lenses in two diameters, both with a back vertex power of +30D. All aphakic babies were fitted in these particular designs, and as the child and their eyes grew, the power was simply modified by grinding down the same lens.
At a time when contact lens fitting had shifted primarily toward soft lenses, and corneal rigid lenses had evolved from PMMA to gas permeable materials, Mr Ezekiel was still fitting fenestrated PMMA sclerals in numerous cases of advanced keratoconus with decentred cones, post-graft corneas, and as a protective device in cases of recalcitrant dry eye and lid deformities.
In the 1980s Mr Ezekiel went on to manufacture sclerals in gas permeable materials despite significant resistance. After securing large enough blanks in gas permeable materials from the United States to manufacture his own RGP scleral lenses, he transitioned his existing PMMA scleral wearers across to RGP materials, enhancing oxygen delivery to the cornea, improving comfort and extending wearing time.
Around the same time, while working with an ophthalmology registrar at the Royal Perth Hospital, Mr Ezekiel developed the world's first foldable intraocular lens, made from a hydrogel material rather than PMMA, using techniques adapted from his contact lens manufacturing processes. He also developed the soft bifocal Triton lens as an alternative to various simultaneous vision bifocal lenses.