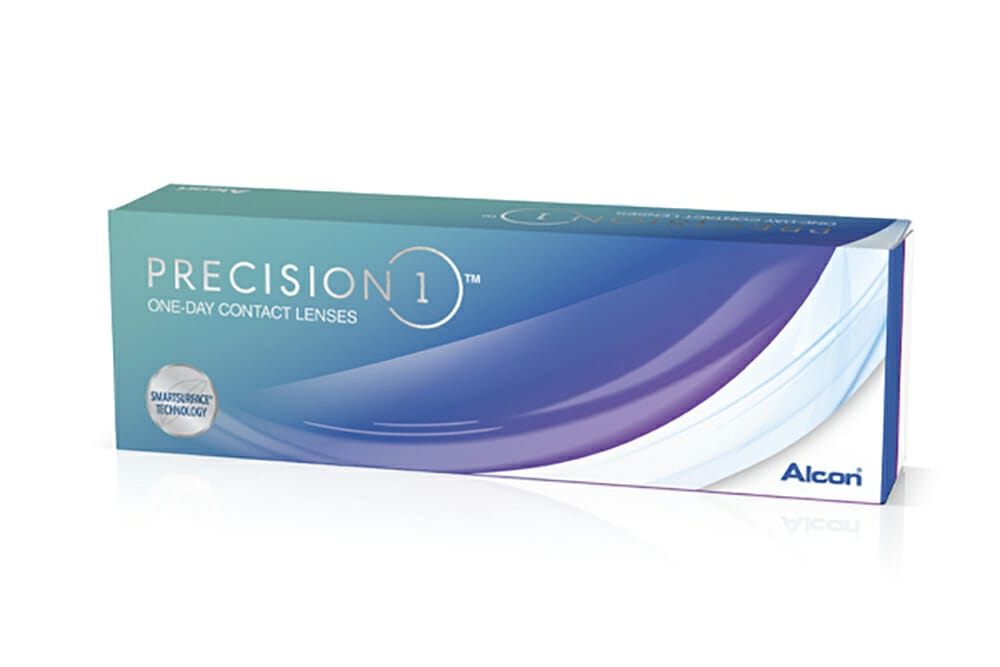 Today, 72% of people aged 15-24 are interested in wearing contact lenses.1* Yet despite this high interest, contact lens penetration remains low. When patients do try contact lenses, they struggle with the adjustment and 70% drop out within six months.2
Alcon has launched Precision1 contact lenses for new wearers. Featuring innovative Smartsurface technology, they help address the main reasons for dropout with precise vision, 1,3 all-day comfort1 and ease of handling.1 This microthin, high-performance layer of moisture on the lens surfacew exceeds 80% water.3
To support the contact lens offering, Alcon has introduced a new consumer program called The Great Big Precision1 Try On. Patients can try the lenses free for 30 days** and see how their lives can transform in amazing ways.
Contact: Alcon Account Manager
*Those considering contact lenses in the next 12 months; based on a study of spectacle wearers in the EMEA (including Russia).
**Professional fees may apply.
References
1. Vision Needs Monitor 2018.
2. Sulley A, Young G, Hunt C, McCready S, Targett MT, Craven R. Retention rates in new contact lens wearers. Eye Contact Lens. 2018;44(Suppl1):S273-S282.
3. PRECISION1™ contact lenses with SMARTSURFACE™ Technology study; Alcon data on file, 2018.