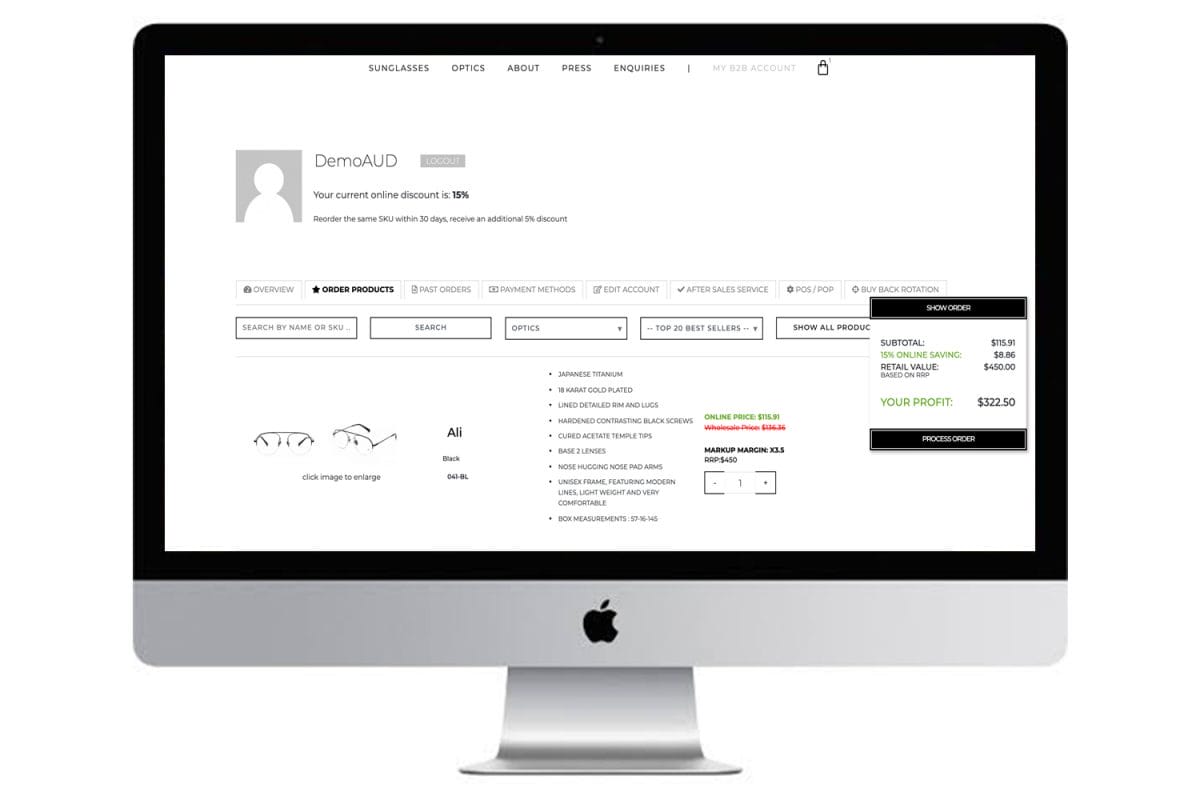 AM Eyewear has responded to increasing challenges in the retail market with a "game-changing" online B2B commerce platform it says will provide retailers with greater, more sustainable margins and increased flexibility when it comes to viewing and ordering stock.
Simon Ponnusamy, who founded the pioneering Australian company in 2003, believes current wholesaler models are no longer sustainable.
"Retailers are leaking profit through distribution channels with too many middle-men, increasing competition and now health issues that are disrupting face-to-face sales activity," he said. "So we're changing the way wholesale eyewear purchases are made, by reducing the layers between factory and retailer with a digital-first approach."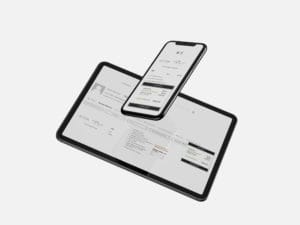 Mr Ponnusamy said his team has been working on the platform since he first observed challenges being faced two years ago.
"Having interviewed retailers across my sales channels, I determined the current distribution model was not sustainable. Retailers were struggling to operate on thinning margins. With the age-old retailing mantra, 'innovate or die' in mind, I challenged my team to look for a better way to preserve margin as our products moved to our retailer-partners," he said.
Mr Ponnusamy's team met the challenge, working with him to design AM Eyewear's unique self-service B2B platform that enables retailers to train sales staff, manage marketing support and receive aftersales service.
Our system removes multiple layers and pools the margin to share with AM Eyewear's retailers… This is distribution innovation that had to happen
"Our system removes multiple layers and pools the margin to share with AM Eyewear's retailers," Ponnusamy says. "This is distribution innovation that had to happen."
Innovation for Product Buyback and Rotation
To incentivise retailers to move onto AM Eyewear's new system, Mr Ponnusamy said retailers who make wholesale purchases of frames can access a no-questions-asked refund policy on any order placed in the last 14 days.
Additionally, the company will buy back any frames purchased from its platform, avoiding awkward rotation deals. The new AM Eyewear platform will offer the convenience of 14 different payment methods including SEPA, with order distribution and customer service managed holistically from AM's Northern Hemisphere and Southern Hemisphere offices.
Empowering the Evolution of Sales Agents
With product ordering enabled online, the new platform will free AM Eyewear's sales agents to see more customers and become brand ambassadors charged with introducing retailers to the quality of the product. Mr Ponnusamy said this will allow them to grow their store networks and commission base.
"This is critical innovation in our distribution chain. It's a win-win for sustainable practice, which removes a lot of the pinch on the retail model in the high quality eyewear industry," he said.
Overcoming Health and Safety Barriers
As the world braces against COVID-19 and related health issues, AM Eyewear believes its digital-first approach to B2B ecommerce will also help overcome the cancellation of international trade fairs and potentially limited access to localised sales agents.
"Through our platform, customers have the ability to make wholesale purchases without needing to physically see an agent," Mr Ponnusamy said.
"Most importantly, AM is making it possible for our agents to continue working from home, reducing travel requirements and helping to stop the spread of the virus."