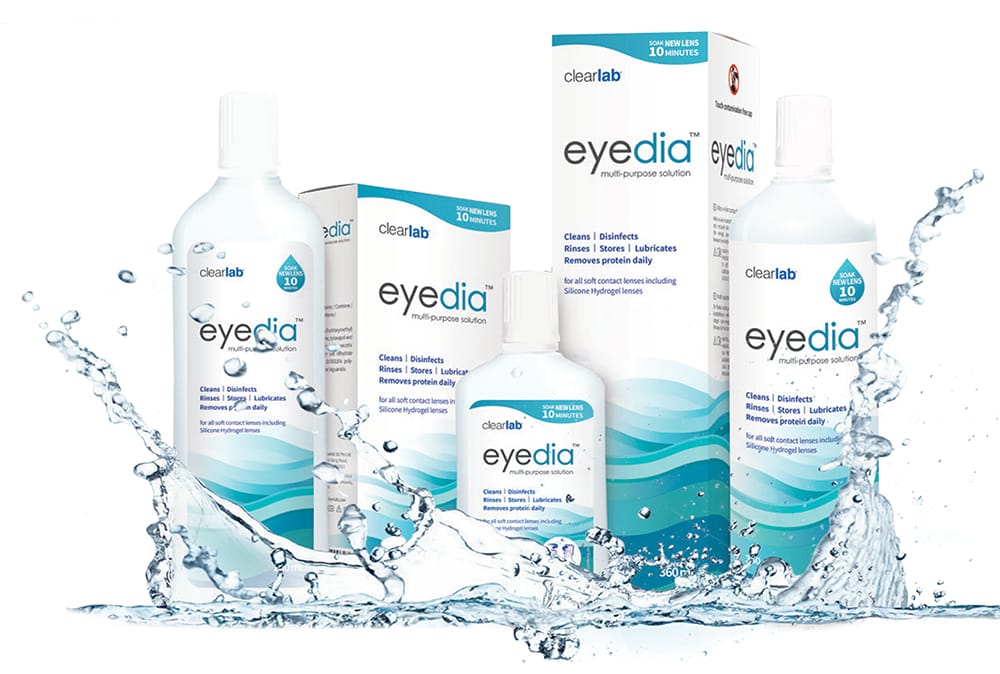 Eyedia by Clearlab is a multi-purpose solution for all soft contact lenses including silicone hydrogel lenses. Formulated to match pH and tonicity of human tears, this sterile, buffered aqueous solution exceeds ISO disinfection requirements and effectively eliminates harmful micro-organisms including bacteria on lenses.
Eyedia:
Cleanses by removing protein and lipid deposits that can cause discomfort, ocular irritation and impair visual acuity. It removes dead organisms and live organisms from lenses, and debris from work and or other environmental sources such as pollen from plants, dust allergens and debris from air pollution,
Disinfects by eliminating harmful micro-organisms and bacteria on lenses, and
Lubricates to improve wetting and water retention of the lens.
Contact: Biotonics Australia (AUS) 1800 317 525