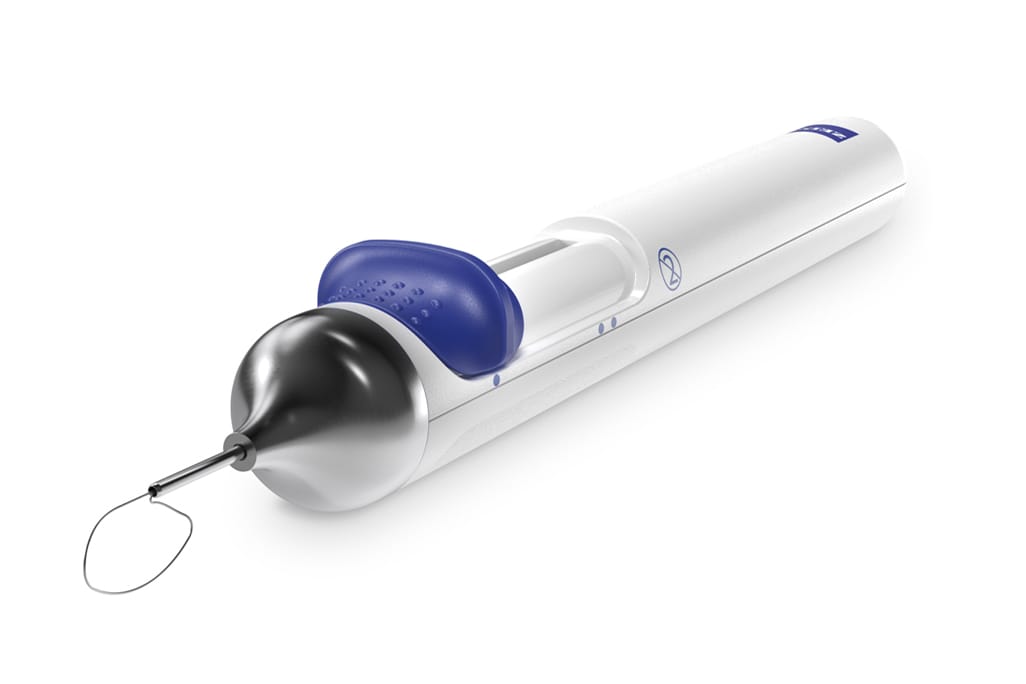 The miLOOP from Zeiss is a game-changing micro-interventional lens fragmentation device which is designed to remove the challenges of dense cataracts, compromised zonules, Fuchs dystrophy and other pre-existing conditions.
Using micro-thin, super-elastic and self-expanding nitinol filament technology, miLOOP allows cataract surgeons to achieve zeroenergy lens fragmentation for any grade cataract.1 A randomised controlled study showed that using miLOOP in hard grade three to four plus nuclear cataracts reduces phaco energy by up to 53% and therefore also ultrasonic vibrations. This ability to significantly reduce the overall phaco power1 may decrease the number of related complications that need post-operative treatments, leading to more predictable outcomes. Additionally, the majority of trained Zeiss miLOOP surgeons reported a perceived reduction in overall procedure time with the device.2 
Contact: Zeiss Account Manager 
References
Ianchulev et al. Microinterventional endocapsular nucleus disassembly: novel technique and results of first-in-human randomised controlled study. British Journal of Ophthalmology April 2018
Data collected via post-operative evaluation by 279 surgeons after performing their first 10 Zeiss miLOOP cases between January 2019 and July 2019. Data on file.