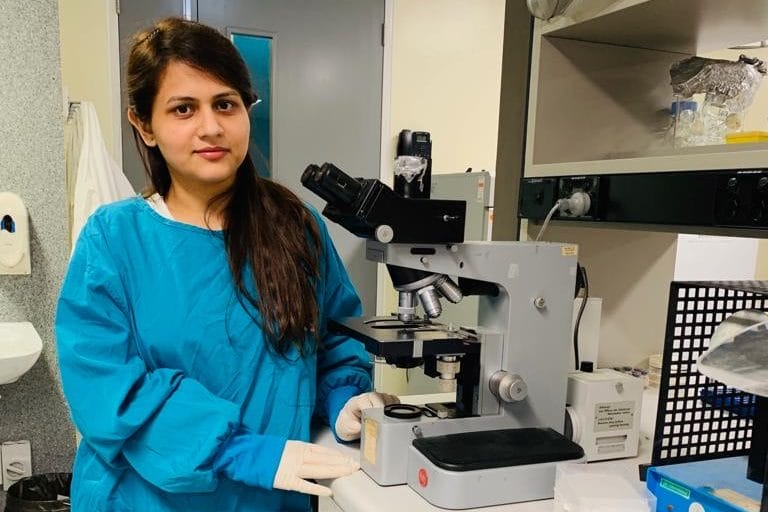 UNSW School of Optometry and Vision Science PhD candidate Rabia Mobeen has been announced as a recipient of the prestigious 2020 William C. Ezell (Rod Tahran / Essilor) Fellowship by the American Academy of Optometry Foundation.
The Ezell Fellowships, which have been awarded since 1949, aim to encourage talented people to pursue full-time careers in optometric research and education in a school or college of optometry. These fellowships provide support to graduate students enrolled in a full-time program of study and training in vision-related research that leads to a Master's or PhD degree.
Fellowships are for one year and the current amount of the award is US$8,000. Each student also receives travel grants to the annual meetings of the American Academy of Optometry and the Association for Research in Vision and Ophthalmology (ARVO)..
Among the list of 400 Ezell Fellows in history, are over 20 deans and presidents of optometric schools and colleges, over 130 faculty members and over 160 Fellows of the American Academy of Optometry, including three of its presidents.