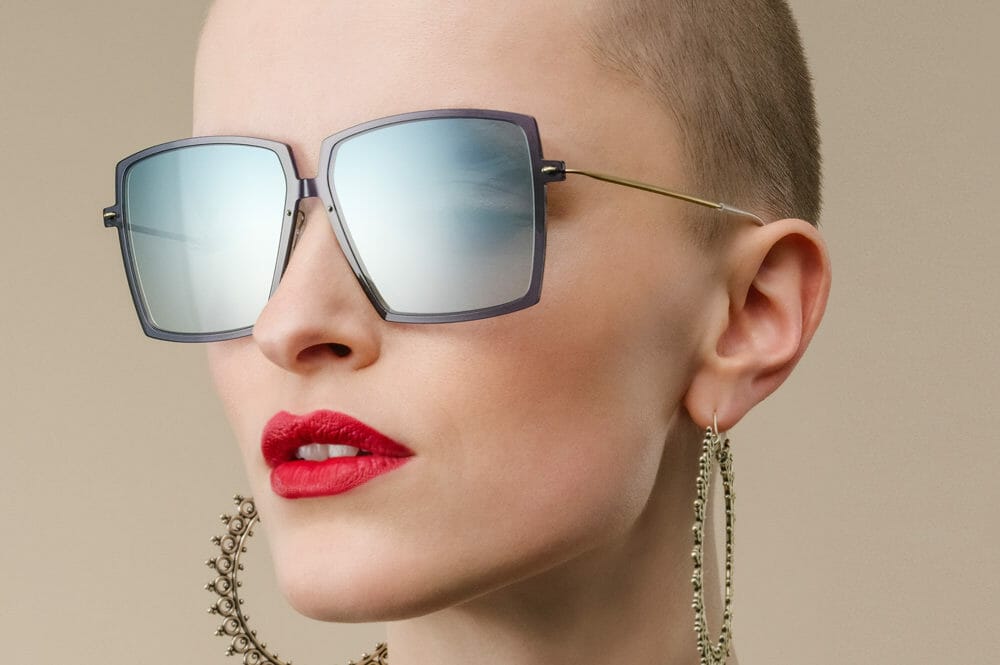 It may not be possible to board a plane and travel to Europe right now, but for those who are desperate for a taste of the fabulous continent, there's nothing to stop them from investing in a little European style.
Good design excites, perpetuates, functions well and provides effective solutions to consumer problems.
When it comes to eyewear, a good frame design must be more than aesthetically pleasing. For comfort and long term wear, a frame must be lightweight yet durable and feel good against the skin. It needs to hold to the face during activity, and fold neatly into a case for protection and transportation when not in use. A good frame also needs to be easy to work with when it comes to fitting lenses and making adjustments for fit and comfort.
Good design excites, perpetuates, functions well and provides effective solutions to consumer problems
Europe is internationally admired for its excellence across a spectrum of design disciplines. Comprising 44 countries and with a rich, multi-cultural history, a commitment to training craftspeople in traditional skills, and a vast population that's not shy when it comes to colour and texture, this is a continent that understands and embraces outstanding design in every aspect of life.
The most notable European eyewear designers hail from France, Italy, Denmark and Germany, each of which we can broadly say, has its own approach to style.
French eyewear, for example, is typically elegant in shape and sophisticated in colour. Brands that hail from France include Anne & Valentin, Nathalie Blanc, JF Rey, and Longchamp. Eighty per cent of France's eyewear is manufactured in Morez in the Jura Mountains. This village lives and breathes eyewear – it is where the production of glasses first became industrialised and, as home to the National Optics School, is the training ground for many spectacle designers. The Jura Mountains is also home to 'the museum of the telescope' which hosts eyewear exhibitions and interactive workshops. Interestingly, around 10 million frames are produced in Morez every year, 88% of which are made out of metal. Every second pair of glasses crafted in Morez is exported.
Mykita, ic!berlin, and Rodenstock are examples of the confident, independent brands that come from Germany. Often inspired by industrial design and the Bauhaus movement, the frames of German brands are typically characterised by geometric shapes and strong colours.
Danish eyewear is very much created with the design philosophy 'less is more'. Discreet, classical forms highlight the wearer's facial features, colours can be neutral or bold and, like German design, there is a strong focus on innovative technical features and precision. Notable brands hailing from Denmark include Fleye and its sister company Vaerk, and Lindberg.
Italian brands tend to be brighter and lighter in spirit than German, Danish and even French brands. As home to Mazzucchelli, the world's largest supplier of acetate which is made from wood pulp and cotton cellulose, it's only natural that Italian designed frames are overflowing with vibrant colour and texture. The four biggest eyewear designers in Italy are Luxottica, Safilo Group, Marcolin Group and De Rigo Vision, each of which owns or has rights to manufacture frames under multiple brand licences.
With so many brands offering beautifully designed and crafted optical frames and sunglasses, there's no better time to bring European design into your practice and a smile to the faces of your customers.
Furla x Mazzucchelli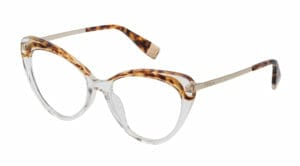 Furla, the iconic Italian brand, has partnered with cellulose acetate manufacturer Mazzucchelli to create Leo – a unique patterned acetate. Featured in the latest Furla eyewear release, the eyecatching motif is paired with an irresistible cats eye shaped optical frame or sunglass.
Contact: De Rigo (AUS) 02 9428 1500 
JF Rey Eyewear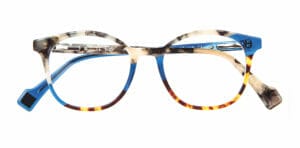 Synonymous with French Style, the JF Rey eyewear collection offers handmade boutique luxury with seamless patchworked acetate, woven carbon fibre, and an endless array of hand painted finishes.
Contact: LBJ Optical (AUS) 1800 146 228 
Prada Linea Rossa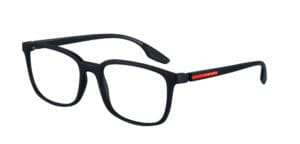 The latest lifestyle collection from Prada Linea Rossa – Prada's stylish sport and leisure range – comprises frames of quality and technical reliability. Pictured is model VPS 05M, which features a precisely designed, ultra-lightweight front made from nylon fibre. The linearity of the frame is disrupted by the exclusive hinge on the temples that ensures maximum flexibility. Available in rubber black and matte blue.
Contact: Luxottica Account Manager 
Rodenstock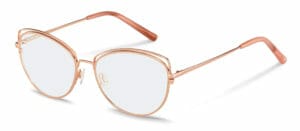 Working with everlasting designs from the archives, Rodenstock revives eyewear with brilliant shapes using innovative colours and materials. In a world that is becoming more and more complex, there is an increasing demand for designs that are captivating, with clear lines that make uncomplicated statements for everyday life.
Contact: Rodenstock (AUS) 02 9748 0988 
Fleye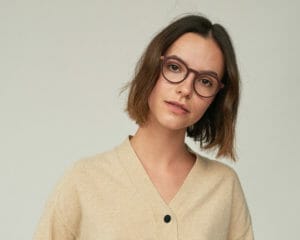 Milas by Fleye is a modern classic inspired by the timeless panto shape, and handcrafted from raw carbon fibre and light wood to add an exclusive, natural warmth to the frames.
Visit: fleye.dk/en
Longchamp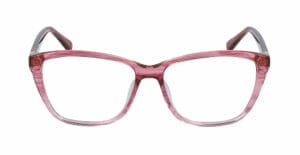 This versatile acetate optical frame from Longchamp epitomises French elegance. Featured in the Spring Summer 2020 campaign, and inspired by the iconic Le Pliage bags, the frame is customised with a smart metal plaque that's embossed with Longchamp's much loved horse symbol and paired with the brand's signature on both temples. Offered in striped colour for a vibrant look.
Contact: Marchon (AUS) 02 9694 8080
Ovvo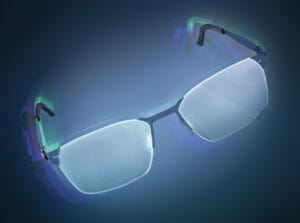 Inspired by athletes and customers with active lifestyles, Ovvo's performance-driven designs bring dynamic style to the exceptional durability of its surgical steel and titanium collection. The handcrafted eyewear weighs only 17g and the screwless hinges have been lab tested to open/close over 300,000 times – the equivalent of over 200 years use. The hinges can withstand a pulling force up to 45kgs without losing shape. All Ovvo frames are certified 100% hypoallergenic.
Contact: Aaron's Eyewear (AUS) 07 3367 8447 
Missoni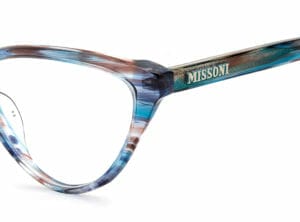 Missoni's signature knitted graphic patterns – such as the distinctive zig-zag – distinguish the brand's new collection and are enhanced with the use of innovative manufacturing techniques. Authentic Missoni fabrics are incorporated into the frames, stylised into graphic textures on the lenses, or reflected in a block of exclusive acetate on the temple tips.
Contact: Safilo (AUS) 1800 252 016 
Nathalie Blanc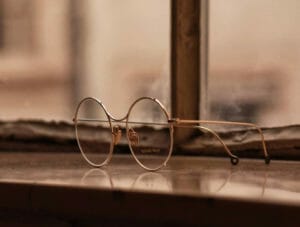 The Nathalie Blanc Paris collection exemplifies French excellence in design and craftsmanship. All frames are designed in the Parisian workshop and manufactured in the Jura region of France.
Contact: Noo Eyewear (AUS) 03 9523 1991 
Lindberg Sun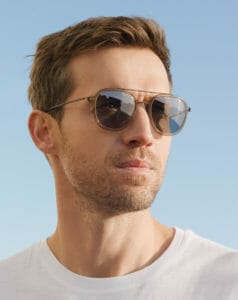 Lindberg embraces the philosophy of premium quality eyewear and tailor-made designs. Whether your client prefers square or round, small or oversized sunglasses, the craftsmanship of Lindberg ensures there is a perfect pair of glasses for their unique taste.
Visit: Lindberg.com
ic! berlin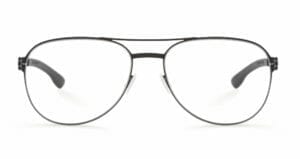 ic! berlin has launched a new logo, Berlinthemed imagery, and a new mobile-first website with industry-leading search and filter capabilities. Additionally, the edgy German eyewear brand has released 34 new styles including the new sheet-metal based Classic Collection frames, all-new Titan (titanium) and buffalo horn designs, and an exciting new collaborative capsule with Mercedes-Benz. Pictured is Wolfener from the Classic Collection.
Contact: Eyemakers (AUS) 02 9960 7766 
Silhouette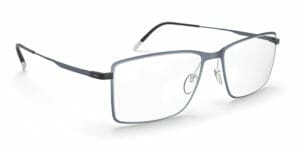 Silhouette's new Lite Wave collection captured the imagination of the jury at the 2020 iF Design Awards. The beauty of the design lies in its paper-thin, high-tech titanium full-rim frames, while the frame's lightness gives this optical eyewear its distinctive, elegant look and ensures total comfort. Each model in the collection uses Silhouette's trusted hook hinge and groove glazing designs. A concealed closure mechanism simplifies the process of replacing the lenses.
Contact: Mimo (AUS) 02 9970 1800
Sandro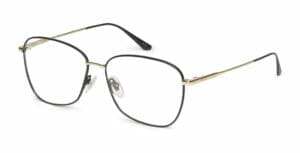 Sandro is an accessible luxury Parisian brand that comprises versatile men's and women's collections. Six new styles have just been launched.
Contact: Mondottica (AUS) 02 8436 6666  
Adidas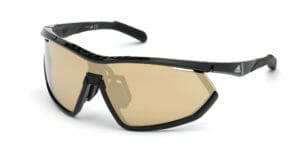 Made from impact-resistant, ultralightweight TR90, Adidas' model SP0002 is designed with a competition segment wrap for all-day comfort and protection. Thin wrap temples with rubber tips provide grip, a metal temple core and adjustable nose pads increase comfort, and a safety hinge lock system reduces the chance of lens scratches. An innovative ventilation system, consisting of nine small aerodynamic air intakes, ensures a clear view in all weather. The 7-base toric lens improves field of vision and offers maximum coverage.
Colourway 20C offers a one-click interchangeable lens system with two lens options, while colourway 27A is designed with photochromatic lenses that adjust automatically to light levels.
Contact: Marcolin (AUS) 02 8456 0946 
Neubau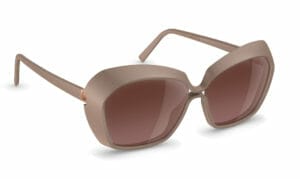 Neubau's special edition Côte du Soleil models: Romy, Alain and Maurice, are made using resource-efficient 3D printing technology and natural3D, a sustainable, 100% bio-based material developed by the company itself.
Contact: Mimo (AUS) 02 9970 1800