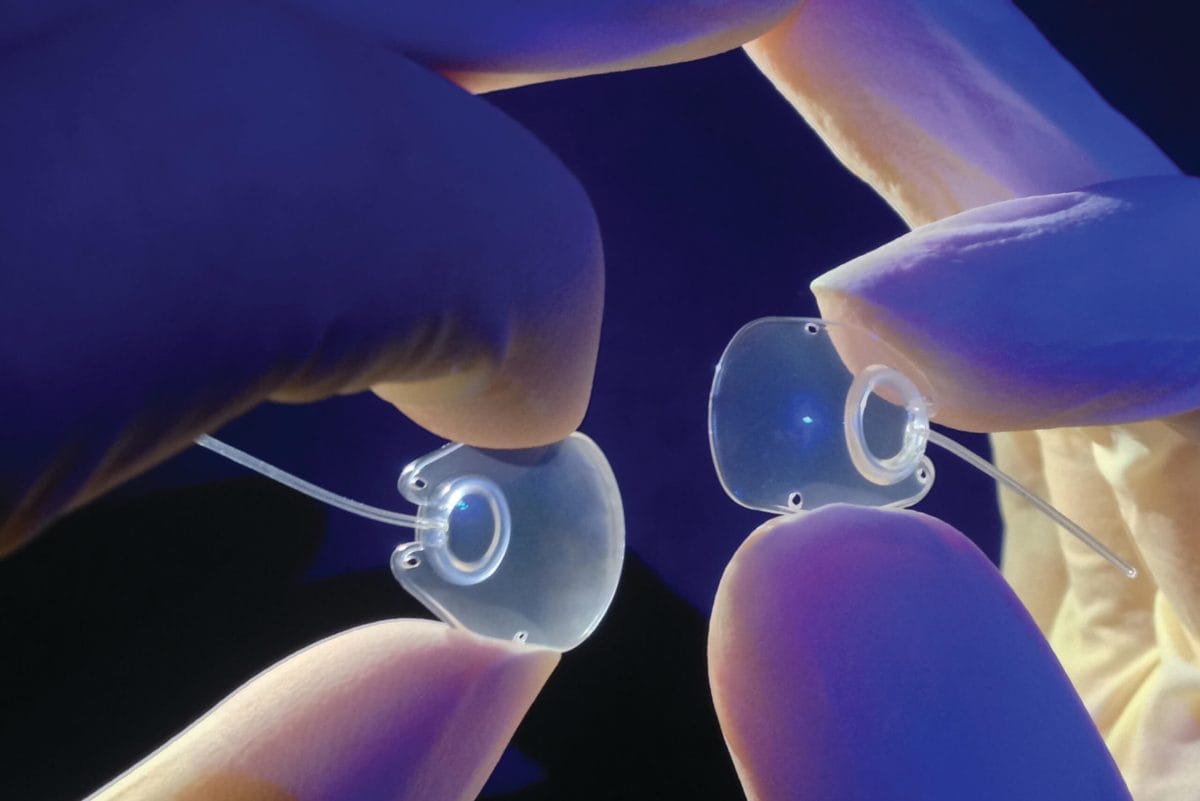 Ellex Medical Lasers Limited has completed the sale of its Ellex Lasers & Ultrasound business to Lumibird Group SA. Accordingly, the company has changed its name from Ellex Medical Lasers Limited to Nova Eye Medical Limited and will pursue a strategy to develop glaucoma treatment technologies that cover the full spectrum of the disease process.
Commenting on the milestone, Joe Bankovich, President of Nova Eye Medical, Inc, said: "We're excited about the trajectory for Nova Eye Medical. As our new name suggests, we are committed to developing a suite of novel ophthalmic treatment technologies. These technologies will advance clinical outcomes and improve patient quality of life."
At the heart of the Nova Eye Medical business is the Company's proprietary iTrack MIGS procedure for the treatment of mild to moderate glaucoma. The iTrack has been one of the Company's biggest success stories and is helping to redefine the treatment of glaucoma in its early stages.
"iTrack is a truly atraumatic MIGS. It is able to effectively reduce intraocular pressure (IOP) and medication burden without removing or damaging tissue, both in phakic and pseudophakic patients", said Mr Bankovich.
Victor Previn, Chair of Nova Eye Medical said the iTrack is ideal for early intervention of Glaucoma.
"Not only does the iTrack procedure effectively reduce IOP and medication burden, but it does so without precluding future treatment options. MIGS procedures that remove or damage tissue limit future intervention to those treatments which are invasive, such as trabeculectomy or glaucoma drainage surgery. Given that glaucoma is multifactorial, and knowing that no one glaucoma treatment lasts forever, the ability to deploy a tissue-sparing procedure early in the treatment paradigm is an important consideration for physicians.
The mode of action of iTrack, as well as its design, is such that it provides significant scope to introduce additional clinical indications
"Physicians never had to consider this before: prior to MIGS, the paradigm consisted of meds (and maybe selective laser trabeculoplasty – SLT), followed by trab surgery. With the influx of MIGS, physicians now have treatment options to help fill the void between meds and trab – but they also need to consider that not all MIGS are created equal."
Mr Previn advised that Nova Eye Medical will look to further develop the clinical utility of the iTrack technology. "In markets such as Europe, in particular Germany, iTrack is routinely performed via an ab-externo approach and is recognised as an alternative to trabeculectomy.
"The mode of action of iTrack, as well as its design, is such that it provides significant scope to introduce additional clinical indications. It also provides a platform for future product development. Our advanced R&D team (headed up by Mr Previn), is focused on developing our technology pipeline well into the future."
Within its plan to build a suite of novel glaucoma treatment technologies, Nova Eye Medical has already acquired the Molteno3 glaucoma drainage device (GDD) platform for the treatment of severe or complex glaucoma.
Acquisition of Molteno3
Molteno3 was acquired for AU$0.921M1 from the New Zealand based privately owned business Molteno Ophthalmic Limited.
Supported by more than 50 years of scientific and clinical research and implanted in thousands of patients worldwide, the Molteno3 GDD platform has been clinically validated to deliver consistent, long-term reduction in IOP in cases of severe or complex glaucoma. It has also been shown to offer the benefit of improved practice efficiency via a shorter surgical time.
"With the acquisition of the Molteno3, we will be able to offer our ophthalmologist customers a portfolio of reimbursed, surgical consumable devices that cover all stages of the glaucoma disease process. Designed to treat severe or complex glaucoma, the Molteno3 platform serves as a perfect complement to our iTrack MIGS portfolio, which aims to treat mild-moderate cases of glaucoma," commented Victor Previn, Chairman of Nova Eye Medical.
Nova Eye Medical has also acquired the lease on Molteno's current manufacturing facility in Dunedin, New Zealand. This facility is certified in accordance with the ISO13485 standard. Additionally, it has entered into a consulting agreement with the Molteno CEO, Dr Nina Molteno, for a three-month period to assist with the transition.
Focus on Sales
Nova Eye Medical is now focussed on growing its market share locally and internationally.
While iTrack has secured a dominant presence in Asia, and has been registered in Australia by the Therapeutic Goods Administration since June 2015, it is not yet reimbursed via the Australia Private Health Insurance Prosthesis List.
"An application to include iTrack on the Prosthesis List was submitted in 2019 with the Prosthesis List Advisory Committee, referring the application to the Medicare Services Advisory Committee (MSAC) for further assessment in relation to the changing item numbers within the MIGs category. This review is currently ongoing and we are hopeful the MSAC will be able to include iTrack in the recent changes to standalone MIGS codes. Whilst the iTrack is currently being used by surgeons in Australia, the listing is expected to drive greater procedural adoption in Australia," Mr Previn said.
In New Zealand iTrack secured registration approval in April 2020. Mr Previn said the Company plans to work with the District Health Boards and private insurance providers in the coming months to make iTrack more available throughout the country.
Molteno3 GDDs has sales in approximately 30 countries, but remains underpenetrated in key markets, including the USA. Nova Eye Medical plans to leverage its existing glaucoma-focused sales and marketing infrastructure to support the improved market penetration of the Molteno3 platform.
2RT Development Continues in Background
Although the current sales focus for Nova Eye Medical is 100% dedicated to glaucoma, Mr Previn said the company maintains its commitment to the clinical development of 2RT Retinal Rejuvenation Therapy for the treatment of intermediate age-related macular degeneration (iAMD).
"Our next step is to develop the commercialisation pathway for 2RT. We are currently with the FDA via the formal Q-Sub (question and answer process), to help us define this pathway.  We will continue to support existing 2RT customers in their use of 2RT technology. Indeed, we consider this to be an important component of our ongoing clinical development for 2RT," said Mr Previn.
Reference
Based on NZ/AUD exchange rate of 0.9355