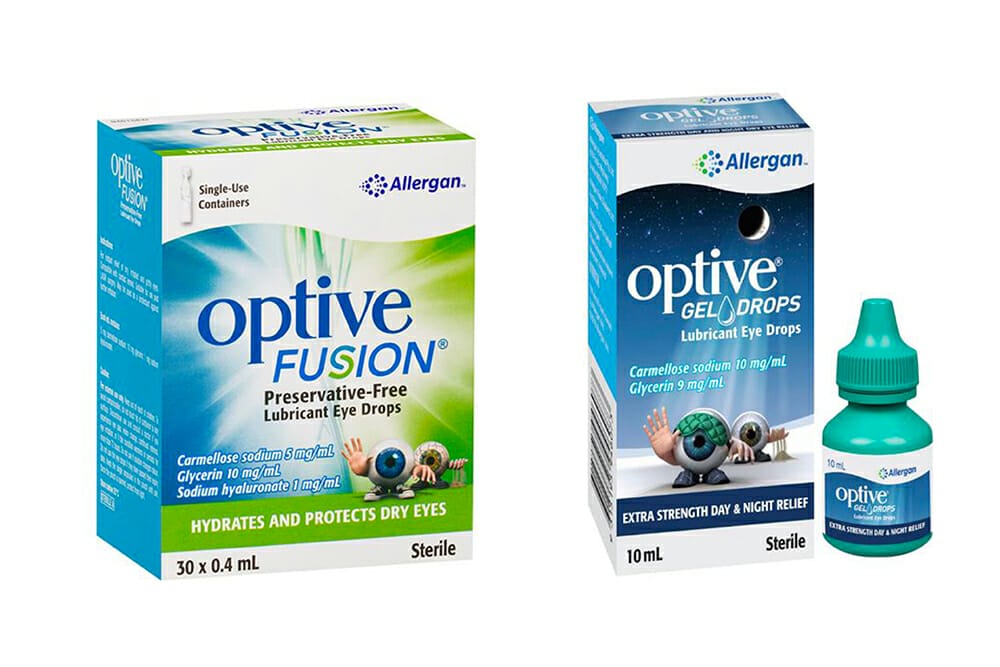 Optive Fusion preservative free lubricant eye drops provide fast relief for dry eyes. With wound protecting properties of hyaluronic acid (HA) and carmellose sodium (CMC), Optive Fusion eye drops coat and protect the surface of the eye, while providing hydration and lubrication.
Optive Gel Drops comprise a viscous formulation suitable for persistent dry eye symptoms. Used in the evening, Optive Gel Drops offer long lasting relief and comfort.
Always read the label and recommend only as directed. If symptoms persist, consumers should consult their health professional.
Contact: Allergan (AUS) 1800 252 224