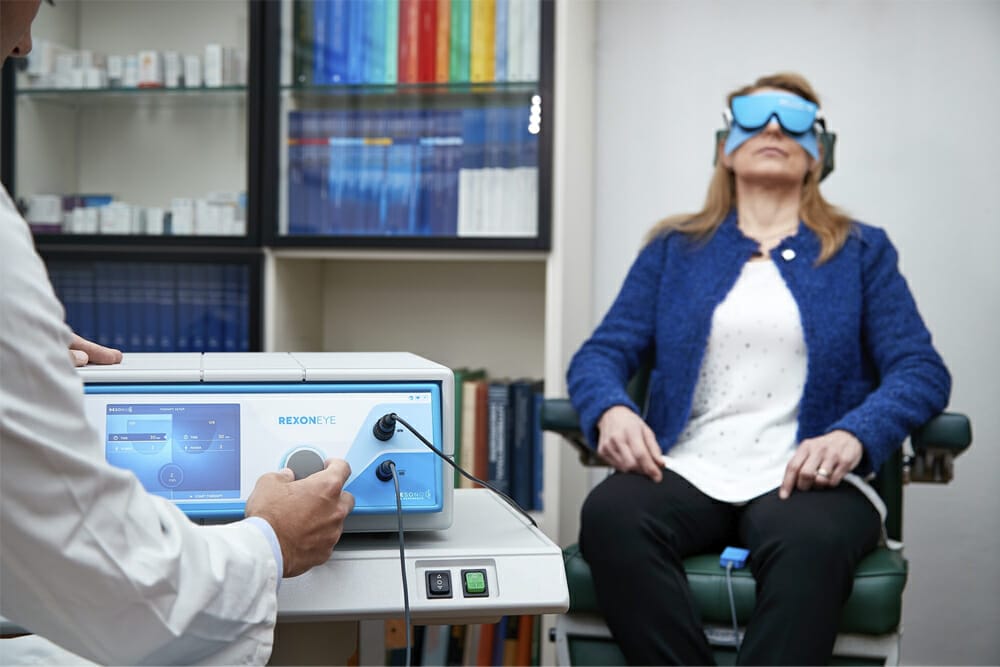 Electrical currents have been shown to stimulate the metabolism and increase natural regeneration of cells and tissues at the basis of many repair and healing processes. These electrical stimuli, normally generated by the body, can also be artificially generated and applied by properly designed biomedical instruments.
The main difficulty with this artificial stimulation is to create the correct signals, capable of interacting with the organism by stimulating the natural regeneration processes that deficient cells lack.
Research activities conducted by TELEA Medical have led to the discovery of a new physical effect, named Quantum Molecular Resonance (QMR), in which an alternating electrical signal containing a specific range of frequencies, from four to 16 MHz, has the same frequency as the molecular bonds in biological tissue.
Supported by QMR, eyetek states that Rexon-Eye successfully treats both aqueous deficient and evaporative dry eye.
Visit: eyetek.com.au