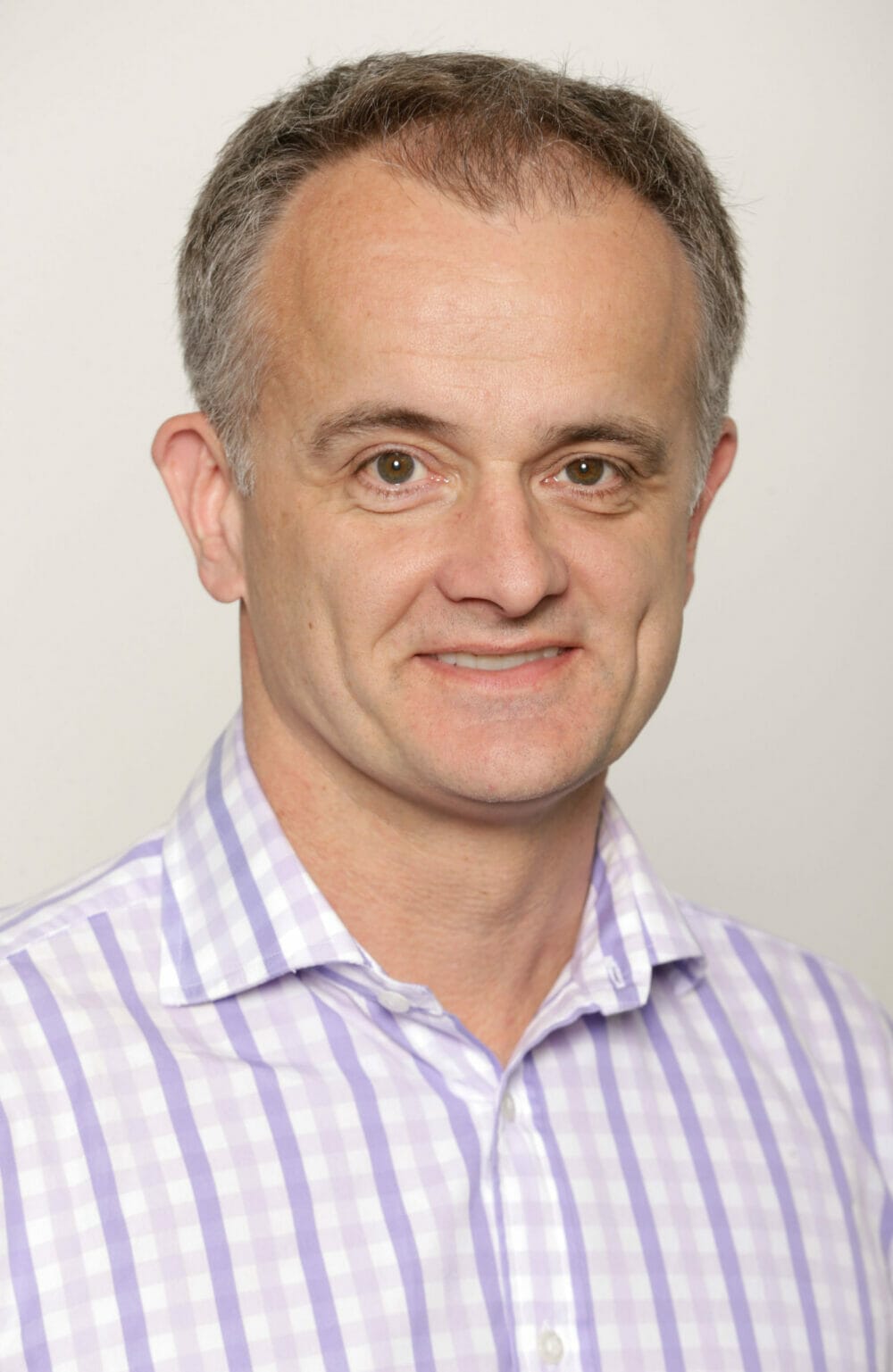 New research at the Centre for Eye Research Australia will tackle the backlog of undiagnosed and untreated eye conditions resulting from missed appointments during COVID-19, and look at new ways to deliver eye care.
Headed by Specsavers former Group Eye Health Director Peter Larsen in an honorary capacity, a new Health Services Research unit will examine how innovative new technologies, telemedicine and better coordination between different parts of the eye care sector could increase access to screening services, early treatment and prevent avoidable blindness.
While the research would initially examine backlogs experienced in Australia – its findings could have global significance
The research will target diseases where blindness can often be prevented with early treatment such as diabetic eye disease, glaucoma, age-related macular degeneration and cataracts.
"This research will focus on how to best deliver eye care services in the real world rather than the lab," said Mr Larsen. "We will look at how we can better connect different parts of the system from optometrists to eye surgeons to increase access and improve the quality of care we provide for patients."
In Australia and around the world, cancelled elective surgeries, restrictions of optometry services to only the most urgent cases, and concerns raised by ophthalmologists that patients were delaying treatment for conditions such as age-related macular degeneration, have led to predictions of an explosion of serious vision problems.
Recent analysis by Optometry Australia showed there were one million fewer general optometry services during the peak COVID period.
Early data from the SpecSavers group at the start of the pandemic in March and April 2020 showed:
• 600,000 fewer Medicare funded optometry services compared to the previous year
• 40,000 fewer visual field assessments for glaucoma
• 17,000 fewer dilated eye exams for people with diabetes
• 25,000 fewer patients needing specialist referrals missing appointments.
Mr Larsen said eye care services were struggling to meet demand before COVID-19, with demand for Medicare funded eye services rising about 5 per cent annually.
This is expected to be greatly exacerbated post-pandemic as people with undiagnosed and untreated conditions pour into the system.
Look to the Future
However, while the pandemic had created many challenges it had also accelerated the pace and acceptance of telemedicine and remote services which had great potential to increase access to services and lead to sight-saving treatments.
CERA Managing Director Professor Keith Martin said the new health services research would be a great addition to the work already under way at CERA to encourage the early detection and treatment of eye disease.
While the research would initially examine backlogs experienced in Australia – its findings could have global significance.
"Peter Larsen brings great knowledge of delivering service to patients from his role at Specsavers, which include introducing new systems and approaches which have improved the detection and referral for disease such as glaucoma and diabetic eye disease,'' said Professor Martin.
"His research, working with private and public providers across the eye health system, will complement the work under way at CERA researchers to develop new ways of diagnosing and monitoring patients with eye disease.
"COVID-19 has added impetus to the need for new technologies which enable remote screening and diagnosis and reduce the need for patients to attend a clinic in person.
"Our researchers are currently developing a digital app to help patients with age-related macular degeneration monitor their vision at home, an artificial intelligence screening program that can detect blinding eye diseases such as diabetic retinopathy, glaucoma and age-related macular degeneration and cardiovascular disease, and even an eye test to detect Alzheimer's disease.
"These technologies have the potential to transform the way we deliver eye and health care, but we also need to have the right systems in place for them to be delivered."