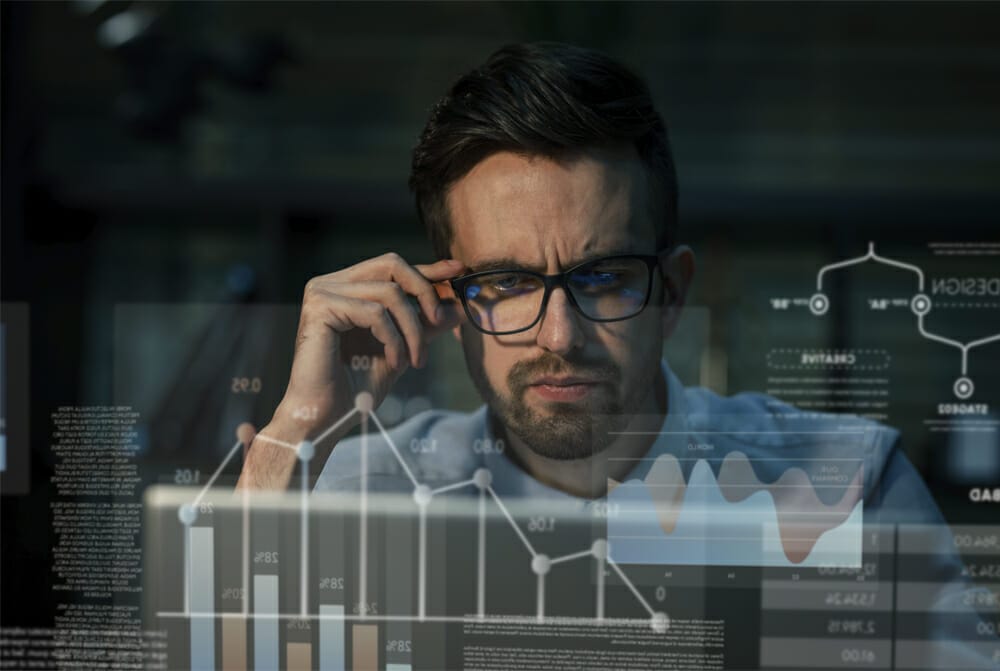 New research from Zeiss has found 50% of Australians are experiencing negative impacts to their eyesight as a result of lifestyle changes during 2020.
The quarterly Zeiss Visual Behaviour Survey interviewed people across Australia to understand how their visual behaviour and visual wellbeing is being impacted through the changes they have made to the way they live and work in the face of social distancing and lock-down measures, as General Manager Zeiss Vision Care Australia, Hilke Fitzsimons explains.
"The pace of our lives has been forced to slow down in some ways, but has quickened in others, with even more reliance on devices for working, living and leisure. We're asking more of ourselves physically and mentally in our everyday lives as we cope with change, which includes our eyesight, while at the same time our health and wellbeing is more important than ever before.
"The study results show our vision is being impacted in a negative way, but that our visual wellbeing is even more valuable to us. It raises the importance, even further, for smart technology in our eyewear to support our changing lifestyles."
OUR EYES ARE TIRED AND STRAINED
When asked about negative impacts people have experienced on their eyesight as a result of lifestyle changes in 2020, 30% of Australians surveyed reported experiencing tired eyes at the end of the day, 24% said they experienced eye strain, and 21% have trouble focusing.
Unsurprisingly, those most likely to report experiencing these impacts were in the younger age brackets, more likely to be working from home, or spending an increased amount of time using digital devices due to social distancing and lock-down measures.
40% of 18–24-year-old respondents said they experienced eye strain, and 39% of this age group experience tired eyes at the end of the day. 36% of the 25–34-year-old age bracket said they experienced eye strain, while 44% said they experienced tired eyes at the end of the day.
WHAT'S IMPORTANT FOR WORKPLACE WELLBEING
Working environments have been a huge topic of conversation since lock-down measures were first put in place. There has been more focus on where we physically are and what's in the background of a Zoom call, than how conducive our working environment is to productivity and wellbeing.
Encouragingly, when asked to rank a number of factors about working environments, from most to least important, 46% of people surveyed agreed that eye health was the most important element. Software and devices were close behind, with 40% ranking them third and 29% ranking them second in importance.
TAKING ACTION
Ms Fitzsimons says the survey findings provide useful takeaways for practices and eye care professionals to implement at store level.
"Being armed with real consumer insights on visual behaviour and what influences it, paves the way for more meaningful discussions in store.
"For example, knowing that 18–24 year old people are reporting experiencing eye strain and also think that their eye health is important in their workplace productivity, brings greater confidence in recommending eyewear and upselling to the latest lens technology or discussing blue light protection."
A SOLUTION FOR 'CHANGING VISUAL BEHAVIOUR'
Zeiss SmartLife lenses are designed to address how ubiquitous connectivity and our ever-changing lifestyle are impacting people's vision, with frequent gaze changes between various directions and distances.
ZEISS Smart Dynamic Optics support a dynamic visual behaviour, from very close to very far, and include changed lens periphery to allow smoother, clearer vision needed for frequent changes of head and eye posture, driven by the way in which people interact with their handheld devices. Zeiss SmartLife lenses give single vision, digital and progressive lens wearers of all ages, all day visual comfort.
Ms Fitzsimons said the survey supported other international studies and clinical trials that informed the development of Zeiss SmartLife.
"We don't 'see' how we used to. Life used to be a series of events happening one after the other: do your job, read a book, meet with friends. Although the telephone might ring when you were doing any of these things, the phone did not require your complete visual attention as it does today," Ms Fitzsimons says.
"Given the impact that device connectivity is having on our physiology, the Zeiss SmartLife portfolio is a big deal. It can be compared to the invention of UV protective lenses and is something we believe should become a global standard as a single solution for all of today's active, connected adults."
Zeiss SmartLife lenses are now available across Australia.
For more information, visit www.zeiss.com/smartlife. 
Australian Eye Statistics
30% have tired eyes at the end of the day. 
24% experience eye strain. 
21% have trouble focusing. 
46% say eye health is most important to their work environment.