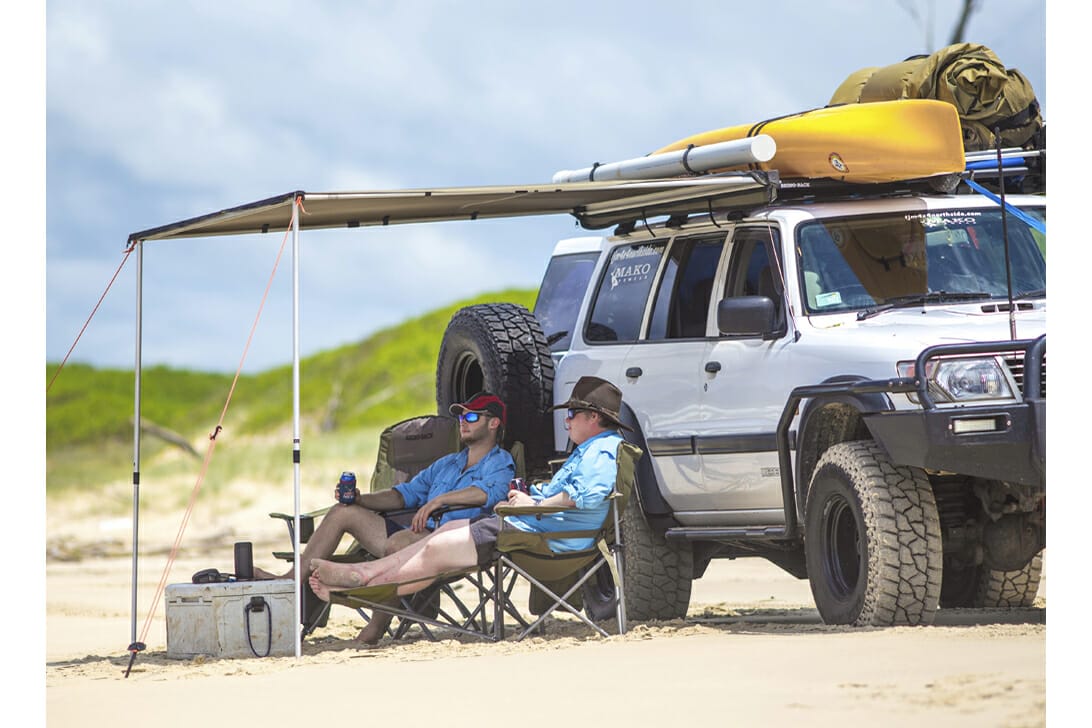 Back in the 1970s and 80s a few companies started making in-roads into the realm of driving eyewear. Serengeti probably had the greatest initial impact, with 'Serengeti Drivers' sunglasses. Launched in 1985, the Serengeti Drivers sunglass incorporated an iconic lens made by Corning, inventors of photochromic lenses. Today they are available in mineral and Trivex, polarised and Rx options in single vision and progressive forms.
I got my first pair in 1985, in a large aviator shape, and I still have them. One of the major benefits of their ambercoloured lenses is they naturally amplify contrast/definition and make colours 'pop' in all environments. This is ideal for driving; amber is relaxing on the eyes and the photochromic aspect allows easy adaption in varying light conditions.
From personal experience wearing and prescribing such lenses, I've been sold on special driving lenses of various types since that first pair.
Back in the mid-80s, my wife and I completed a 1,500km one-day drive from Pretoria to Cape Town, travelling long stretches of road through the arid Karoo and other desolate regions. My wife was commenting on the dull, boring landscape, while I was finding it quite vibrant. When she asked if she could try my sunnies, we swapped pairs – I gave her my Serengeti Drivers and she gave me her neutraldensity grey 85% blocking sunglasses. Suddenly, she was telling me how nice the countryside looked… while I complained that it was all rather dull and desolate. This showed me that viewing the world through rose tinted glasses was actually a thing; the tint in your glasses can affect your perception and your mood.
there's a golden opportunity to promote personalised premium progressive lenses to the 93% of potential patients who haven't yet heard about the benefits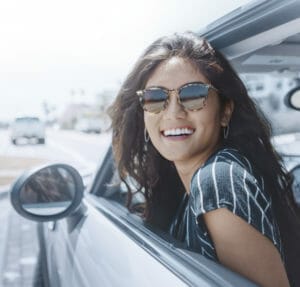 Today the debate surrounding lens tints is much wider. The benefits or otherwise of blue blocking lenses are often in the news and the jury is still out on whether light yellow to amber lenses really do enhance night driving/contrast. Although some swear by the latter, the market is pretty small.
But driving lenses are about more than merely enhancing the natural beauty of our surrounds.
Many people do long commutes from just before dawn, merging into bright daylight. Similarly, on their way home, they may face sunstrike and blinding glare, followed by dusk and dark adaptation.
Truck drivers, salespeople, couriers, tradies, van-lifers and grey nomads also do an amazing number of kilometres in this massive country of harsh and varied lighting conditions. From dry salt lakes to beaches, sandy deserts and rain forests, they negotiate wet glary roads, mirages, bright headlights and irritating rear lights, digital signs and dashboards.
Ask your patients if they suffer sunstrike, blinding glare, or sore tired eyes when driving. You'll quickly see the impact that these challenging conditions have on road safety. You'll also see an opportunity to make a difference.
Fortunately today, we can order and supply a wide range of plano and prescription driving lenses that have been designed to deal with many of these challenging conditions and more.
Prescription driving lens options range from single vision to progressives and they're available in photochromics, polarised, mirror/double mirror coatings, front/rear multicoats and enhanced UV protection.
There are also non-tinted/lightly tinted or photochromics, that are not prescribed as sunglasses as such, but as general use spectacles with driving enhancing features. Critically, lenses prescribed for general use must meet standards for night time use, residual tint and so on.
The protection these lenses provide can be further enhanced with specially designed and engineered frames that hug the facial contours and prevent extraneous light – not just from the sides – but critically from direct or reflected light off sand/ water/clouds, from creeping in superiorly or inferiorly. As reported in a mivision CPD article UV Damage to Children's Eyes: Australia's Silent Epidemic by Drs Shanel Sharma and Alina Zeldovich (September 2020), the consequence of sun damage to the eyes can be life long and devastating.
WIDENING THE FIELD
While driving lenses can usually be fitted into a wide variety of frames, an increasing number of manufacturers and suppliers now brand and market frame and lens packages specifically for driving. Having pioneered the driving eyewear market, Serengeti was joined by stablemate Bollé. Maui Jim and Carrera saw the opportunity, as did Porsche Design – a natural fit, as detailed in the August issue of mivision.
Younger Optics is another company that has had significant success in the market, thanks to its Transitions Drivewear lenses which incorporate Nupolar polarisation and specific photochromic dyes to adapt to some of the aforementioned contrasts in driving conditions. They not only darken in response to UV light but also darken in response to visible light – the only polarised photochromic to do so. This makes them more effective than traditional photochromics behind UV absorbing windscreens.
When referring to Transitions Drivewear lenses, Craig Johnston, Sales and Marketing Manager at Younger Optics said, "If polarised sun lenses are one of the best and safest driving solutions, photochromic polarised lenses are even more so."
Transitions Drivewear may be great during the day, however it is not suited to night driving. Transitions XTRActive lenses, on the other hand, are. They too darken behind windscreens and, among other features, are the darkest photochromic lens outdoors, yet are almost clear at night and indoors.
Zeiss DriveSafe is another high-end lens that continues to deliver good results, as do Rodenstock's Impression Road2, which were the first driving lenses to receive a certificate of approval from Germany's respected TÜV (Technical Inspection Association).
Essilor's W.A.V.E 2.0 Technology, with pupil mapping, reduces lower and higher order aberrations, increasing contrast sensitivity by at least 27%.1 The result is that Varilux Physio 3.0 and Comfort 3.0 have as good contrast at night as the previous versions had during the day. This ability to enhance contrast sensitivity is particularly useful as our natural contrast sensitivity declines with age, impacting vision, particularly at night when the pupil is larger.
Australian owned Spotters' Polarised Performance Sunglasses are another great option with lenses to cover every activity from four-wheel driving to fishing. Impressively, this Melbourne manufacturer was included in a list of 'Australia's best sunglasses for travellers'.
It's important that we prescribe lenses that we have confidence in.
Our goal, after all, is to have happy patients who benefit from improved performance and comfort – and this leads to happy practitioners and suppliers.
Such value-added options are worth discussing with your patients. They present great potential to accelerate growth, while potentially enhancing safety for your patients and other road users.
Check out what's on offer!
Reference 
Study conducted by Manhattan Vision Associates, Institute for Vision Research, New York – 2007
Jensen Eyewear
Jensen Eyewear now has frames in its collection like model JN412, which comes with a magnetic polarised clip-on. Available in polarised grey or G15, they're perfect for slipping on when you get behind the wheel and go for a drive.
Contact: Aaron's Eyewear (AUS) 07 3367 8447
Police x Lewis
Police x Lewis is designed by six times Formula One world champion Lewis Hamilton. SPLB28 delivers on driving comfort without compromising on style.
Contact: De Rigo (AUS) 02 9428 1500 
Ray-Ban for Scuderia Ferrari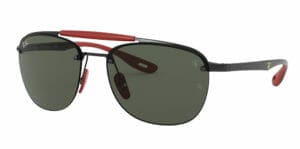 Ray-Ban for Scuderia Ferrari frames are accentuated with trademark red and Modena yellow colour accents. This streamlined metal, nylon fibre and high-tech carbon fibre frame evolves top performing Ray-Ban shapes with racy curves and impact-absorbing rubber features.
Marking the exclusivity of the collection, all frames feature signature Ray-Ban and Scuderia Ferrari Racing Shield logos on the lenses and temples.
Contact: Luxottica Account Manager 
Maui Jim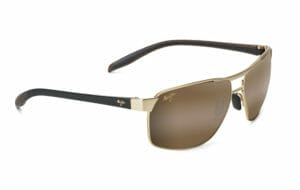 The Bird is a large, masculine frame with striking angles. Featuring Maui Jim's superior PolarizedPlus2 technology to remove harsh glare, and SuperThin glass lenses, The Bird delivers breathtaking views on the wide open road. The slightlywrapped sides and flexible, rubberised temples ensure a secure and comfortable fit for long days behind the wheel.
Contact: Maui Jim (AUS) 02 9452 5575 
Mako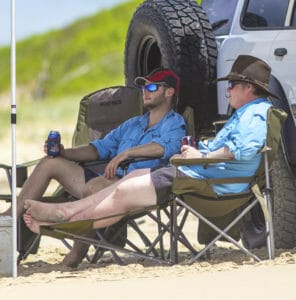 Mako has used the latest Japanese glass lens technology to develop an innovative new copper glass mix with an internal blue mirror. Tested for all conditions, Mondottica says the G3H6 lens transmits the perfect amount of light, maintaining a comfortably bright, exceptionally clear image for the wearer while simultaneously reducing glare from unwanted reflections. This makes it particularly effective in overcast conditions and comfortable for driving.
Mako's own proprietary and innovative high definition filter has also been introduced into this lens to enhance what is already a clear image. The HD filter eliminates wavelengths of light in the yellow and orange spectrum, resulting in a crystal clear image for the wearer. A specially formulated 12+anti-reflective coating offers uncompromised vision at all angles.
Contact: Mondottica (AUS) 02 8436 6666
Rodenstock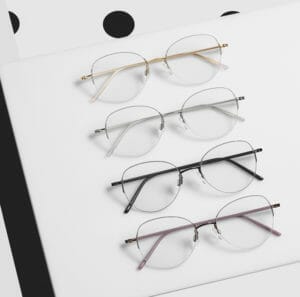 Rodenstock T-Lite offers unrestricted peripheral vision with minimalist construction. The frame is crafted from durable titanium alloy and is the ideal frame for Rodenstock Road 2 lenses. Weighing in at only 4.7 grams, this frame is one of the lightest in the world.
Contact: Rodenstock (AUS) 02 9748 0988 
David Beckham
Inspired by David Beckham's passion for motorcycle riding, the DB7000 combines functionality with a modern, masculine aesthetic. These bold square sunglasses, created from smooth acetate, perfectly fit under motorbike helmets thanks to their ergonomically shaped arms. The lightly tinted orange lenses provide crystal clear vision regardless of the conditions.
Contact: Safilo (AUS) 02 9540 0555
Carrara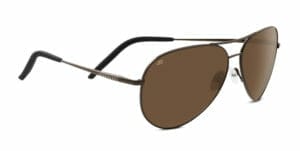 Serengeti's Drivers AU lens has been designed to comply with Australia's new lens standards: AS/NZ1067.1:2016; with a Q blue factor at 0.70 to allow for better perception of light. Lens hues are more rose-coloured, blue is increased and yellow, being the opposite of blue, is reduced, which has the effect of making colours more neutral. Suited for overcast to medium light conditions, the Drivers AU lens is ideal for driving and everyday use. Available in nine SKUs and in polarised ultra-light mineral lenses. Pictured here fitted into a Carrara frame.
Contact: The Sunglass Collective (AUS) 03 8202 4300
Rodenstock Protect Road 2
Road safety depends on much more than just the vehicle or our individual skills behind the wheel. A key aspect is vision. Every driver knows that their vision may be restricted in the event of heavy rainfall, snow fall or fog. Driving at dusk with the glare of oncoming headlights also poses a real challenge for many people.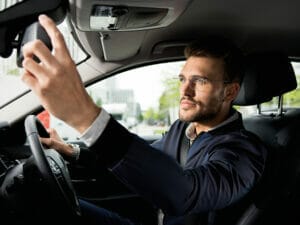 Rodenstock Road 2 lenses are designed to meet the needs of motorists and to enhance road safety. This design gives an unrestricted field of vision for a rapid change of focus, along with improved assessment of distances and road position. Addressing higher order aberrations gives excellent night vision and the Solitaire Protect Road 2 coating protects from glare and improves contrast.
Available in clear and a 75% contrast tint, they are perfect for driving and are also suitable for every day wear.
Contact: Rodenstock (AUS) 02 9748 0988
VSP Optics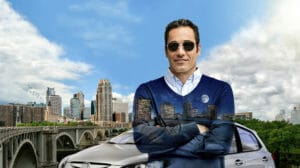 SunSync Drive XT is an extra-active, light-reactive lens that gets darker and stays dark in the car. Combining in-car colour retention with ultra-dark outdoor colour and exceptional indoor clarity, this conventional extra reactive lens takes the show on the road and anywhere else life takes your patients.
Backed by a one-year, 100% satisfaction guarantee, SunSync Drive XT is available on Unity Via Progressives and Single Vision lenses.
Contact: VSP Optics (AUS) 02 9697 8080 
Transitions X TRActive lenses
Transitions XTRActive is designed to provide extra protection, even in the car. The dyes are activated by both visible light and UV, enabling them to darken behind the windscreen, up to a category two sunglass. This is the darkest Transitions lens outdoors, protecting eyes from the brightest sun, even in the hottest conditions.
Transitions XTRActive lenses are clear indoors and at night, with a hint of tint to protect from harsh indoor lighting. They have the highest blue light protection, filtering blue light emitted by digital devices, screens, LEDs, and the sun. Available in graphite green, brown and grey.
Contact: Transitions Account Manager 
Ugly Fish Eyewear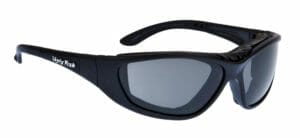 The team behind Aussie brand Ugly Fish Eyewear pride themselves on supplying sunglasses that look cool, while still maintaining maximum form, function and protection for your eyes – which makes them perfect for active people. Ugly Fish Eyewear also offers a motorcycle range which is built to ride, offering maximum protection and comfort in a slick sports wraparound frame. Ugly Fish has partnerships with Hoya, City Optical, CR Surfacing, Essilor and Wallace Everett Laboratories to supply finished prescription sunglass frame and lens packages.
Contact: Ugly Fish Eyewear (AUS) 1300 369 571 
Transitions Drivewear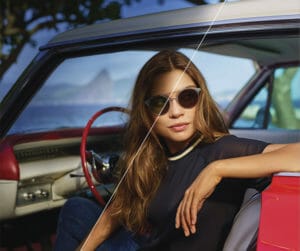 Transitions Drivewear is the world's only sunglass lens that changes to three different colours – olive, copper and dark brown – and also darkens and lightens to suit wearers' changing light conditions. The polarised photochromic lens was developed by ophthalmologists and optometrists in the US, combining two global leading technologies: Transitions photochromic technology and NuPolar polarisation. The lens colours were chosen to optimise vision in different driving conditions and for outdoors. The result is a lens that delivers the best possible vision, giving wearers an edge whether for playing elite sports, everyday driving, leisure activities or simply enjoying the great outdoors.
Contact: Younger Optics (AUS) 08 8241 9800
Zeiss
Zeiss sunglass lenses are ideal for people who live to drive, as well as for frequent drivers who value maximum visual comfort and safety. A polarisation filter in the lens reduces the sensation of glare in traffic, whether driving in bright sunlight or on a wet road. Zeiss PhotoFusion and Zeiss AdaptiveSun lenses automatically adjust their colour intensity depending on light conditions, offering you optimum vision. Zeiss also offers a wide variety of trendy eyecatching colours and aesthetically appealing mirror coatings for all your fashion needs – and all with 100% UV protection.
Contact: Zeiss Account Manager 
Crizal Sapphire UV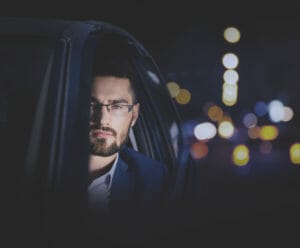 Driving at night can present unique challenges for vision, particularly for presbyopes. Headlights and streetlights, for example, may appear to have a halo or starburst effect when driving at night. Seeing lane markers and street signs can also be a challenge. Add rain to the mix and the glare it causes on roads can make it even harder to see when driving at night.
Anti-reflection coatings can help block blinding light from oncoming traffic. Essilor's Crizal Sapphire UV is the first anti-reflection coating designed to reduce reflections from all angles on the front and back of the lens caused by natural and artificial light.
Crizal Sapphire UV's Multi-Angular technology reduces reflections for all incident angles of light falling on the lens from the front, back and sides. The anti-reflection coating, which accounts for light at up to a 45° angle of gaze, provides patients with clearer lenses from all angles. Side-on reflections are reduced by 30% and by 20% on the front, allowing enhanced visual comfort for the wearer.
Contact: Essilor Account Manager 
CR Surfacing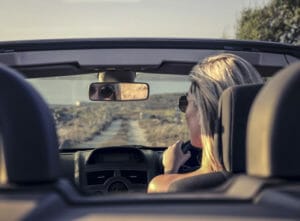 With its fully customisable Perfection lens design, CR Surfacing's polarised Transitions DriveWear lenses adapt to light behind the wheel and outdoors. By using Transitions photochromic technology, these lenses transform from a khaki green colour in overcast low light conditions to a copper/ dark brown tint in bright light, to maximise optical clarity, reduce glare, enhance high definition contrast, and protect your patients' eyes at all times.
Contact: CR Surfacing (AUS) 03 8795 9111
Xperio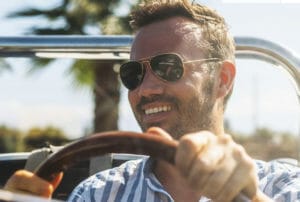 Xperio polarised lenses improve visual acuity and reaction time in driving conditions, and give better colour perception with contrast sensitivity improved by 75%.
Essilor Sun Solutions help enhance and protect your patients while under the sun. The Essilor Sun Range goes beyond glare and UV protection to allow patients to see with more depth and better colour distinction.
Whether your patients want prescription sunglasses for sport, driving or fashion, Xperio polarised lenses eliminate harsh and bothersome glare and provide visual comfort and performance for bright light environments.
Contact: Essilor Account Manager 
Hoya
Hoya polarised lenses are perfect for those long drives with annoying glare on the road or when at the beach. They are now available in an expanded range of designs and coating combinations, including seven mirror coatings.
The Lifestyle 3 progressive lens, in particular, offers an appealing solution for summer as this 'outdoor' design provides exceptional distance vision.
For patients who are in and out of their cars a lot, or those who often drive into carparks and tunnels, the Sensity Dark or Sensity Shine may be the ultimate sunglass lens option. Changing from almost clear indoors to sunglass dark outdoors, these lenses react to a wide range of the spectrum and darken behind the windscreen. Sensity Shine has the bonus of a mirror when the lens darkens.
Contact: Hoya Sales Consultant 
JP Optical
JP Optical's premium entry and drive lens design was developed to increase the visual zones by concentrating unwanted astigmatism into smaller areas of the lens surface. Additionally, it is possible to use the lens inset for reading as a variable. This is necessary to receive coincidence of the two converging eyes in the near vision zone.
Contact: JP Optical (AUS) 0414 585 487 
Opticare
Skeye Multicoat is Opticare's lens coating service that combines outstanding anti-reflective performance with greater protection against dirt, scratches and moisture. It increases light transmission by at least 7%, giving the wearer crisper, clearer vision. It also provides up to 99% light transmission to give the wearer better vision at night which gives advantage during night driving as glare from oncoming head lights is dramatically reduced.
Contact: Opticare info@opticare.com.au