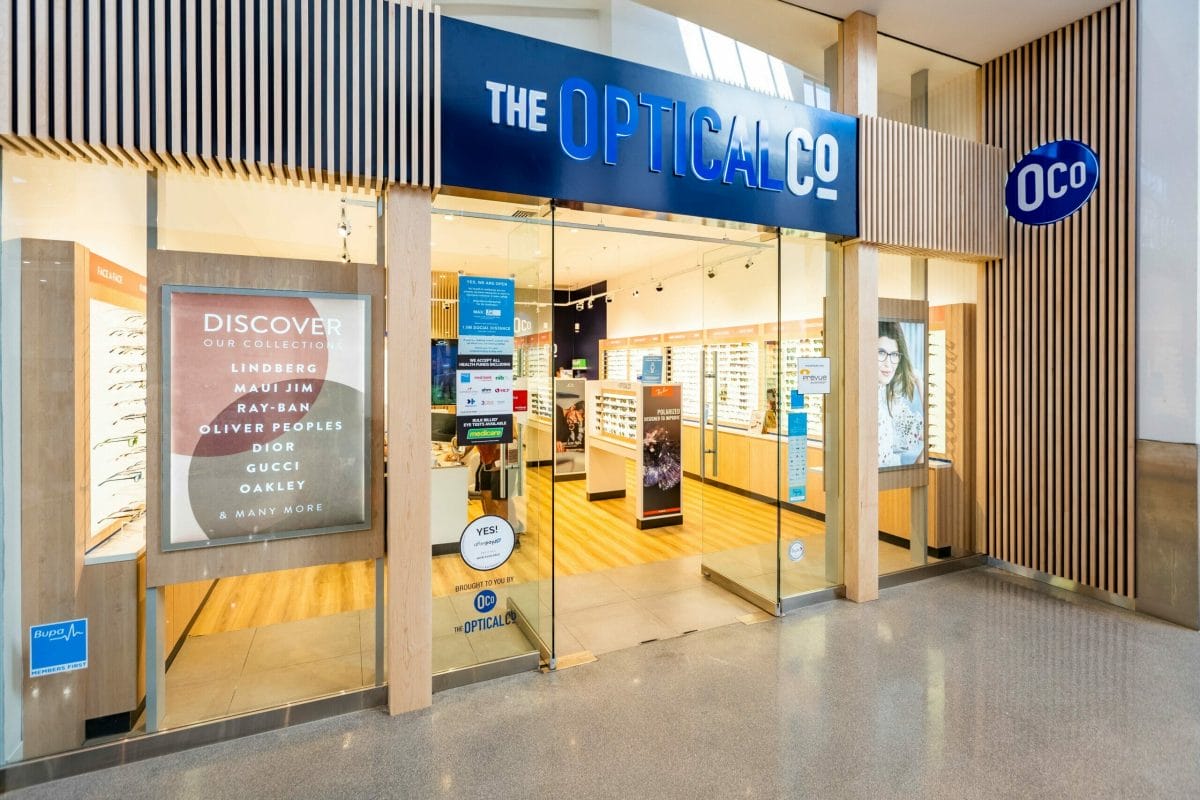 The Optical Co in Robina in the City of Gold Coast, Queensland
Healthia (HLA), a company listed on the Australian Stock Exchange, has announced the acquisition of The Optical Company (TOC) for a purchase consideration of AU$43m.
Healthia was formed with the aim of becoming one of Australia's leading allied health companies by bringing together well established allied health brands, including the My FootDr Podiatry and Allsports Physiotherapy brands. Healthia is led by non -executive Chairman, Dr Glen Richards (Founder of Greencross Vets) and CEO/MD Wes Coote (Greencross Vets, National Vet Care).
Healthia… has announced the acquisition of The Optical Company (TOC) for a purchase consideration of AU$43m
TOC was established in 2005 by registered optometrist and current CEO Colin Kangisser and today comprises a  portfolio of 41 optical stores. It also owns the vertically integrated business, Australian Eyewear Distributors, which distributes international and private label premium fashion eyewear to the TOC Group.
The acquisition of TOC was agreed on the basis of a cash payment of $31.07 million, plus the issuance of 9,400,000 HLA shares to the vendors which has an expected value of approximately $8.93 million. Additionally, a deferred payment of $3 million is subject to customary adjustments and is payable 12 months after completion.
The acquisition of TOC is part of Healthia's strategy to acquire businesses in optometry, physiotherapy and podiatry.
Mr Kangisser will be CEO of its Eyes and Ears division and will become a director of Healthia Limited post completion.
"We are excited to partner with Healthia. We believe there is a strong alignment between our respective businesses and that there exists a significant opportunity to continue our organic and acquisitive growth," Mr Kangisser said.
Mr Wesley Coote, Chief Executive Officer and Managing Director, said, "The opportunity to acquire a highly complementary allied health business of the quality and size of TOC is compelling. TOC is a natural fit with Healthia and its stated strategic objectives of acquiring value accretive businesses in the allied health industries. TOC also provides Healthia with the expertise, people, platforms and systems required for continued organic and acquisitive growth in the optometry industry."
TOC has achieved strong revenue growth in recent years (3.4% in FY19 and 2.9% in FY20). The combined group – Healthia and TOC – have achieved strong organic growth of 10.9% for the three months ended 30 September 2020. Together, they delivered $128.3 million underlying revenue and $18.9 million underlying EBITDA for FY2020.