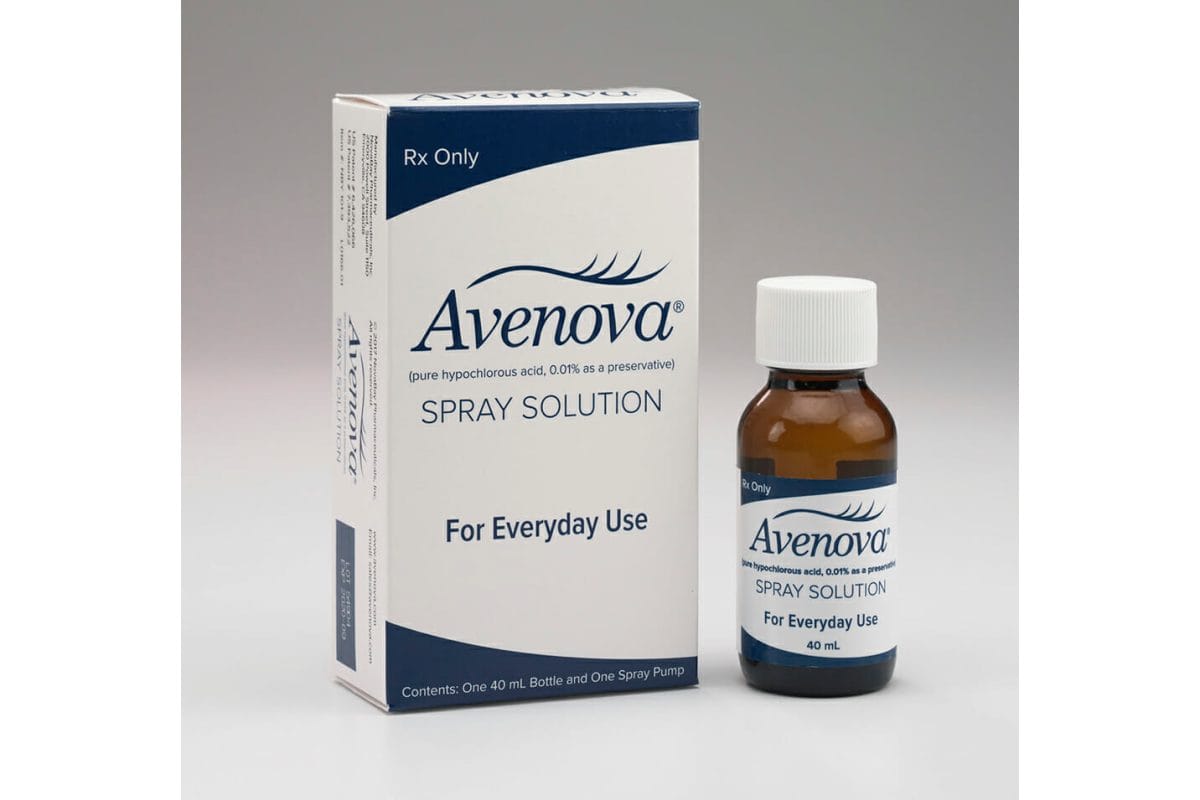 Paragon Care Group has been appointed to distribute Avenova – a lid and lash spray for dry eye disease. The spray will be distributed directly to consumers under its Designs For Vision brand beginning in early 2021. The Australian company announced that it has signed an agreement for distribution of Avenova with NovaBay Pharmaceuticals.
"Avenova fits extremely well with our portfolio of eye care products," said Nikolas Apostolou, General Manager of Designs For Vision. "It is the only commercially available pure hypochlorous acid lid and lash spray proven to be effective in eliminating the underlying cause of bacterial dry eye, yet Avenova is soothing, safe and effective for long-term use. We believe these qualities make Avenova the best product to treat the chronic bacterial infections that affect approximately 85% of all dry eye sufferers. We are thrilled to make this product available to Australians with dry eye disease."
"We are delighted to expand the geographic reach of Avenova with this agreement covering Australia," said Justin Hall, NovaBay CEO. "In Designs For Vision we have secured an ideal partner with a reputation for sourcing the highest quality products and an established market presence from more than 40 years of serving the ophthalmology and optometry sectors in Australia."
Avenova is approved by the Australian Therapeutic Goods Administration.
Contact: Designs For Vision (AUS) 02 9509 8100