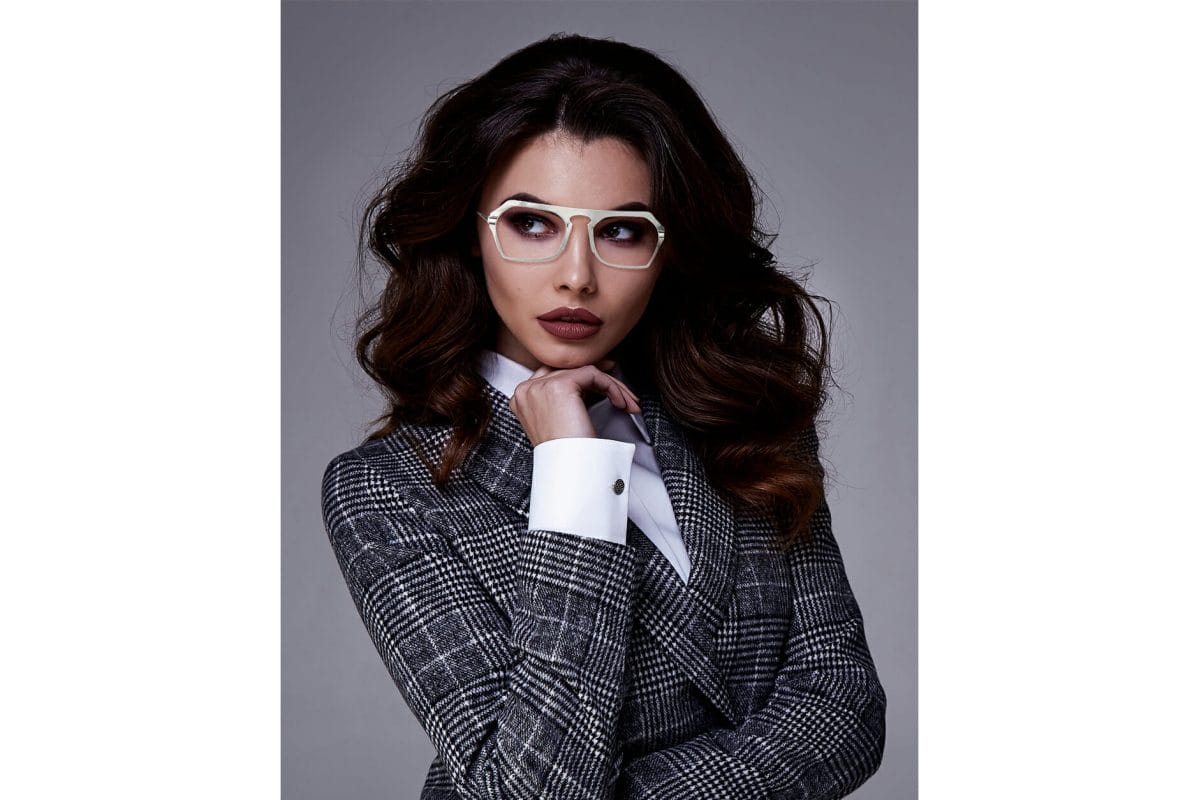 With the new year comes the transition back into work and, while we're happy that patients feel energised and excited about what's to come, we also want them to feel comfortable and confident in their eyewear.
The frame design you recommend must be comfortable and must complement your patient's aesthetic. The recommended lens must optimise their visual needs to suit the particular demands of their occupation. Mastering all these aspects of the dispense will leave your patients satisfied and ready to get stuck into 2021.
So, what are you waiting for? Now's the time to invite your professional customers to step into your practice, slip on a new frame and head into the new year.
The beginning of 2021 provides ample opportunity to excite your patients and present them with a fresh start. Whether they require eyewear to tackle long hours in front of a screen or for jobs on the go, as the working year commences it's important to offer trendy, practical and work-ready frames that are suited to a wide range of vocational settings.
As well as catering to a number of professions, it's most likely that your practice has potential to reach a broad range of ages and personal styles. While it's impossible to cater to everybody, you do need to ensure you're stocked up and ready to appeal to those who offer the greatest potential for growth. This requires calculated ordering to ensure you have the frames your patients consider to be 'cool' as opposed to 'dud'. Doing so will deliver the key differentiating factor that keeps them coming back… and keeps you ahead of the competition.
A PROFESSIONAL PERSONALITY
Helping your customer choose the right frame for their professional life comes down to their individual tastes and what is required of them in a workplace environment. An experimental frame design with quirky features may work wonders in an art gallery or retail setting but could be too conspicuous for wear in an accounting practice.
For people with jobs requiring a professional, understated appearance, consider offering a range of sleek, sophisticated frames with a simple colour palette – for example grey, silver and black, perhaps brought to life with modern finishes or detailing. Classic eyewear shapes for an office environment could include an oval frame, especially fitting for people with squarer face shapes. For those with a round face, consider a classic rectangle or even square frame.
Conversely, some may desire to bring a pop of colour into their workplace and make a statement with a bolder choice of frame which reflects their personality and complements their features. In this case, innovative frame shapes with cut-outs or a unique vintage style with a bright colour palette can reflect a person's creative side. For the perfect balance between professionalism and creativity, these customers may want to try frames with a traditional base tone partnered with a more daring colour or even pattern. Of course there is always something to be said for timeless, minimalist frame designs. Eyewear that is good quality and elegant can work its way into almost any setting, complementing a range of face shapes and appealing to people in varying stages of life.
CONSIDERING NATURAL FEATURES
Whatever your patient's personal style preference, taking their skin tone into consideration can also have a significant effect on what frame colour and shape will suit them best.
Selecting a colour that complements their natural skin tone – warm or cool – can elevate a frame on the face and prevent their new glasses from appearing flat. Generally speaking, people with a paler complexion will suit warm neutrals and saturated shades often found in tortoiseshell designs or, if their skin has cooler undertones, blues and pinks also work well.
Earthy tones, such as warm browns and rich greens, will often complement those with medium skin tones with warm undertones. For cooler undertones, such as those with olive skin, colour matches can lean either way, with neutrals or even reds working particularly well. At the other end of the spectrum, deep browns, golds and greens work beautifully on a darker complexion, while deep purple and black also suit people who have darker skin with cool undertones.
THE COMPLETE PACKAGE
In the current market it's more important than ever to take a strategic approach to the frames you stock to ensure they provide the greatest opportunity for sales and growth. And it's equally important to meet the clinical and aesthetic needs of each patient. After taking into consideration your patient's visual needs and prescribing the right lens to meet their occupational demands, follow through with frame recommendations that are based on a thorough understanding of the person standing in front of you. Knowing what shapes, colours and styles will complement an individual's lifestyle and natural features will simplify the selection process and leave your patients feeling confident in your advice and their new frames.
OVVO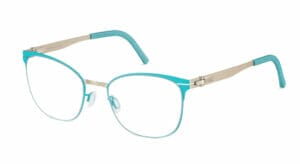 OVVO Optics has been creating high performance, technologically advanced eyewear since 1980. Family owned and hand-crafted in Poland, OVVO frames undergo 85 steps of meticulous craftsmanship, ensuring every pair meets the rigorous demands of the modern customer.
All OVVO Optics collections use the highest grade materials and patented technology to create advanced innovation, evident in the sophisticated design, optimum reliability and lightweight comfort of every frame.
Contact: Aaron's Eyewear (AUS) 07 3367 8447
Furla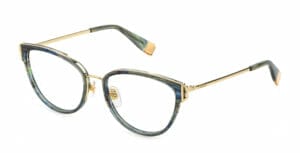 Make a statement, bring some colour to the workplace. Furla eyewear offers unique style and colour combinations, as demonstrated in the brand new style VFU444 (pictured).
Contact: De Rigo (AUS) 02 9428 1500
Ugly Fish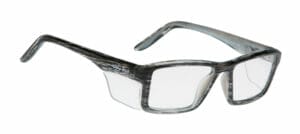 Since starting out with a collection of polarised sunglasses in 2003, Ugly Fish Eyewear has gone from strength to strength. Today the company offers a range of multifunctional (with positive seal) and professional user safety glasses for a diverse range of industries. All Ugly Fish safety glasses feature shatterproof lenses and lightweight TR-90 frames that comply with the Australian Safety Standards. Within the stable of products is a safety prescription range designed for males and females, which is available through RX Safety, PSG and Hoya. Pictured is Whirlwind.
Contact: Piranha Eyewear (AUS) 1300 369 574 or your preferred supplier 
ic! berlin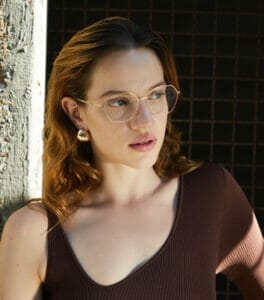 Dedicated to the eccentricity and individualism of Berlin, ic! berlin's Run The City campaign blends alleged opposites: unisex but feminine, effortless but luxurious and edgy but sensual. The campaign includes two modern eyewear lines, Silk 2.0 – six models featuring a new hook system, stronger connection and harder metal, and Acetate Hybrids & Classics – wearable soft panto shapes with colourful insides.
Contact: Eyemakers (AUS) 02 9960 7766 
Persol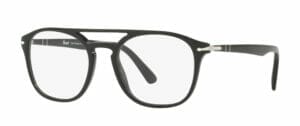 Guided by the pursuit of excellence, Persol remains true to its identity as an emblem of 'Made in Italy'. The brand's irresistible appeal of timeless design, combined with its characteristic elegance in sophisticated colour palettes, results in new classics every season.
Contact: Luxottica Account Manager 
Lindberg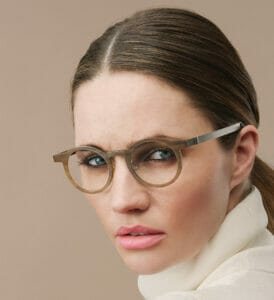 Lindberg's buffalo titanium collection is handcrafted from a unique combination of buffalo horn and the brand's signature titanium to create stylish and beautiful eyewear. With true craftsmanship and solid technological know-how, the Lindberg design team claims to create the slimmest, lightest and most elegant horn-rimmed glasses in the world.
Visit: Lindberg.com
Bally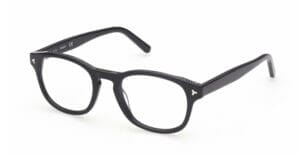 Bally men's acetate eyeglasses, in a modern oval shape, feature the brand's iconic metal grip and logo at the front.
Contact: Marcolin (AUS) 02 8456 0946 
Maui Jim
Crafted with sophistication and elegance, model MJO2419-31B is a unique addition to Maui Jim's specialty metals collection featuring titanium frames and line decor.
Extremely lightweight and comfortable, the MJO2419 is ideal for stronger prescriptions, allowing consumers of all ages to enjoy the benefits of the Maui Jim optical range, both in and out of the office.
Contact: Maui Jim (AUS) 02 9452 5575 
Hackett Bespoke Eyewear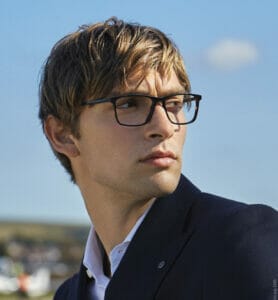 Hackett Bespoke Eyewear is handcrafted from the finest acetates and meticulously tailored for fit. The Bespoke ophthalmic collection fully embraces the brand's aesthetic to create contemporary optical classics for the sophisticated man.
Contact: Mondottica (AUS) 02 8436 6666
Instyle Plus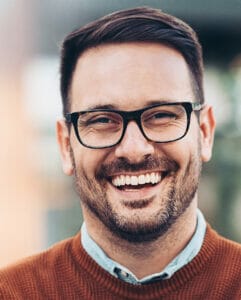 Instyle Plus is Opticare's luxe frame collection made from premium materials. Designed to be durable and flexible without compromising comfort and style, Instyle Plus is a perfect recommendation for busy, on-the-go professionals.
Contact: Opticare (AUS) 1800 251 852
l.a.Eyeworks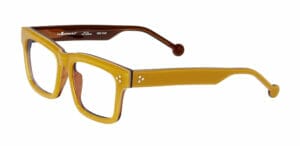 The l.a.Eyeworks 'Wells' frame was named in honour of Ida B. Wells (1862– 1931), who was an early leader in the U.S. civil rights movement. As an investigative journalist, Wells led an anti-lynching crusade in the 1890s, fought for women's suffrage and was a founder of the National Association for the Advancement of Coloured People (NAACP).
Contact: ProOptics (AUS) 02 8007 6041 
Rodenstock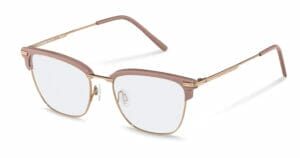 Rodenstock presents a perfect combination of absolute premium quality, timeless design and innovative technology for optimal wearing comfort. All this is combined in a timeless design to impress your patients. Aesthetically appealing spectacle frames promise maximum wearing comfort for men and women in the business world.
Contact: Rodenstock (AUS) 02 9748 0988 
BOSS Eyewear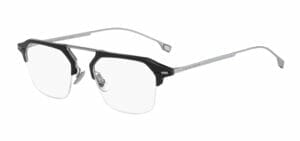 Representing great quality, material and design, BOSS eyewear's 'The Collection' offers refined, ultralight frames for men crafted from a combination of premium materials – aluminium and titanium – to ensure durability and a great fit.
Contact: Safilo (AUS) 02 9540 0500 
Fleye
Fleye's Adrian is a classic and refined browline frame with strong details. A fusion of raw carbon fibre and natural wood, together with sleek beta-titanium, Adrian takes modern eyewear design to a whole new level. This masculine frame can suit both men and women.
Visit: fleye.dk/en
Coombs + Co Collection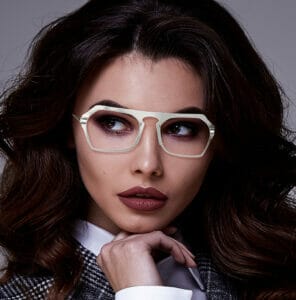 Peter Coombs' Coombs + Co Collection is a reflection of the neighbourhood in which the Coombs + Co Atelier is located in the East End of Adelaide. This hand-crafted eyewear is high-polished titanium with rhodium plated argentium silver hinges. Each of the sixteen styles can be custom coloured in a wide range of ceramic coatings.
Contact: Coombs + Co (AUS) 0400 305 047
Niloca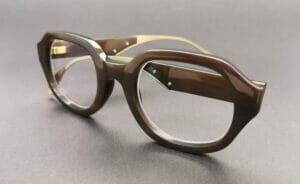 Niloca Eyewear's newest frame harks of tradition and innovation residing in what historians call, epoch leaps. "It's a time where evolution and revolution co-exist", says Colin Redmond, Industrial designer and founder of Niloca Eyewear. By sourcing horn from local indigenous peoples and master crafters of titanium in Japan, Colin has blended the best of both style and function without compromising the ophthalmic requirements of the patient and eye care professional. Available through stockists as custom order pieces.
Visit: Niloca.com 
Silhouette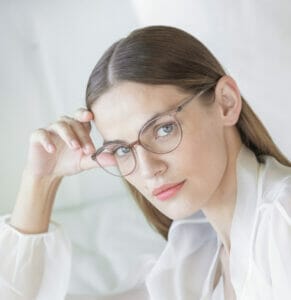 Silhouette eyewear masters the art of opposites to achieve unparalleled lightness through inner strength and create timeless design that also meets the spirit of the age.
The Infinity View and Lite Spirit ranges reflect the brand's innovative flare. Made in Austria from high-tech materials, pictured is Infinity View Model 1594.
Contact: Mimo (AUS) 02 9970 1800 
AirLock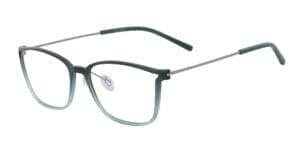 Pure Eyewear is a story of authenticity, minimalism, and effortless fashion that began in 2001 with Airlock, a signature rimless collection.
Today the Pure collection includes a frame for everyone and for every mood. Pure eyewear redefines fashion with high quality craftsmanship, lightweight materials and detailed designs that are minimalistic, yet no less bold. From feather-light plastics to minimal metals, there is a frame to match every style. Pictured is ALF3001-320.
Contact: Marchon Eyewear (AUS) 02 9697 8080 
Stepper Eyewear

Few brands in the prescription eyewear market have the impressive heritage of Stepper Eyewear. For over 50 years, Stepper Eyewear has been producing innovative, highly technical frames, that build on an enviable reputation based on comfort and fit.
With the classic Stepper SI and contemporary StepperS collections, there's a frame to suit everyone. Pictured is Model 50233 in mauve.
Contact: OptiqueLine (AUS) 03 9853 0796