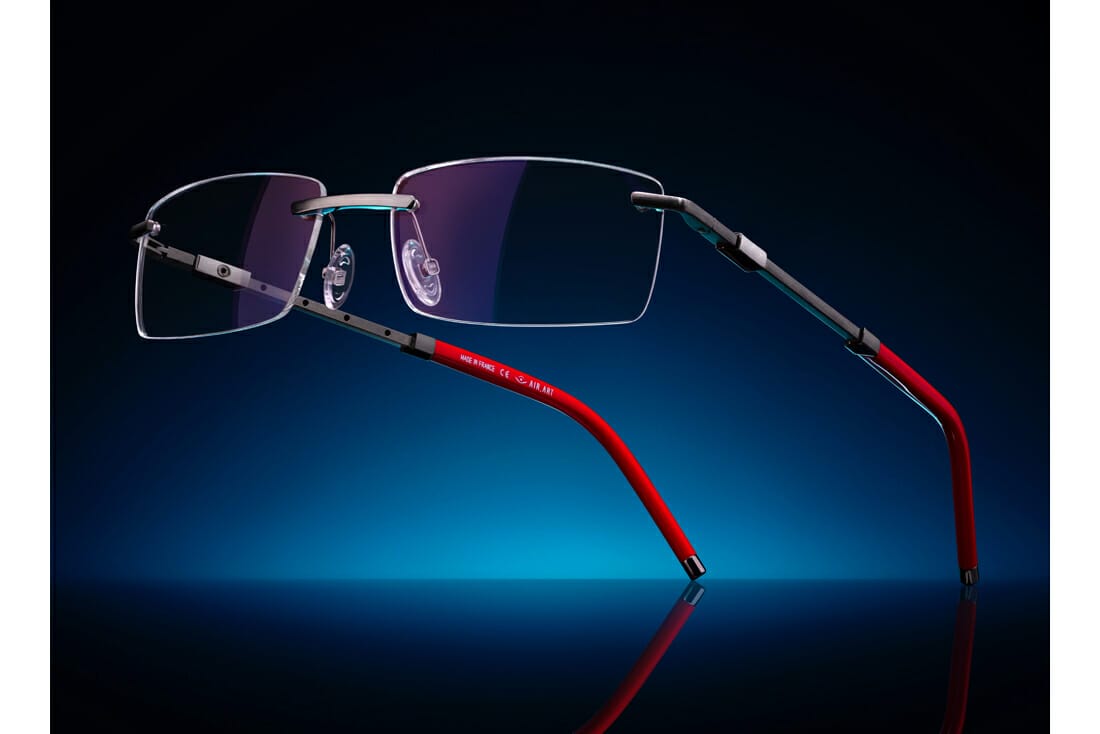 Air Art has released its first range of rimless frames. Refined, technical and innovative, these frames for men are available in four shapes with six finishes for each.
In addition to platinum, ceramics and 21 karat gold, the collection makes exclusive use of DiamondBlack technology, directly derived from aeronautics: the hand polished, satinfinished and brushed metal parts are coated with diamond and graphite particles for unequalled protection and the most refined and luxurious finish.
Air Art frames have an optimised weight distribution that reduces the weight on the nose by 25%. Variable geometry, inspired by aeronautical engineering, guarantees perfect stability regardless of the wearer's optical lenses.
Visit: www.airart-eyewear.com