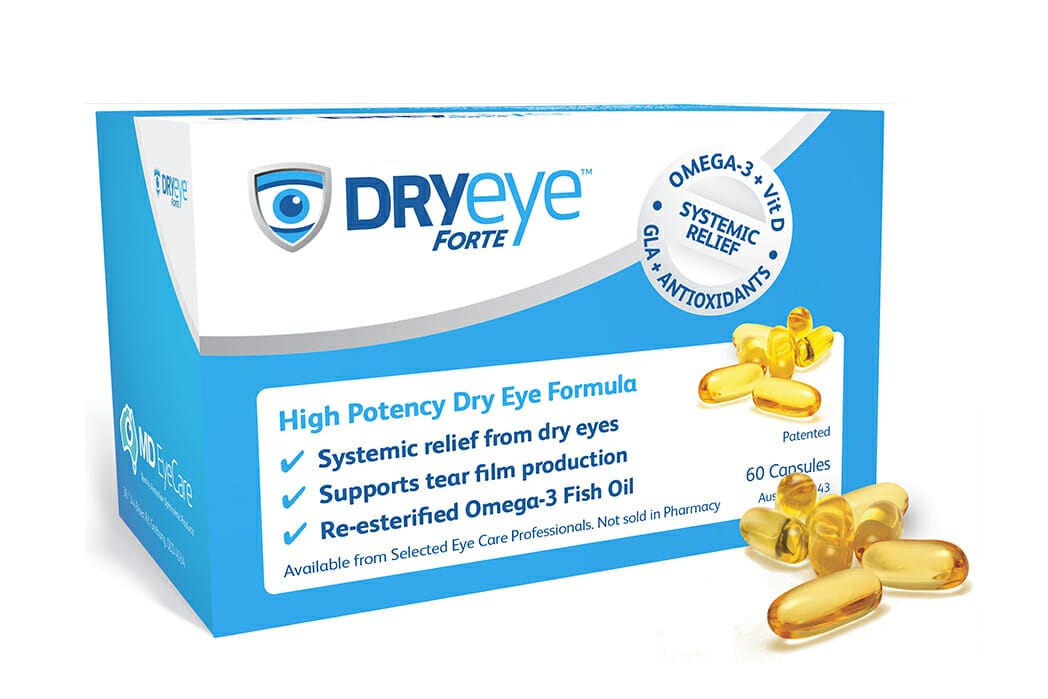 DRYeye Forte is a patented, advanced oral supplement that provides systemic dry eye relief and antiinflammatory support. This comprehensive, evidencebased formula contains therapeutic levels of EPA and DHA (1440mg) from re-esterified, pharmaceutical grade fish oil which has been mercury tested and sustainably sourced; GLA from plant-based borage oil; anti-inflammatory vitamin D3; vitamin E; and rich antioxidants including gamma-Tocopherol.
Vitamin D deficiency has been clinically shown amongst dry eye sufferers. DRYeye Forte's patented formula optimises the production of anti-inflammatory prostaglandins, reduces ocular inflammation, and restores a healthy tear film.
Widely recommended by eye care specialists and not sold in pharmacy, more information, samples and generous wholesale deals are available.
Contact: MD EyeCare (AUS) 1300 952 001 or (NZ) 0800 443 652