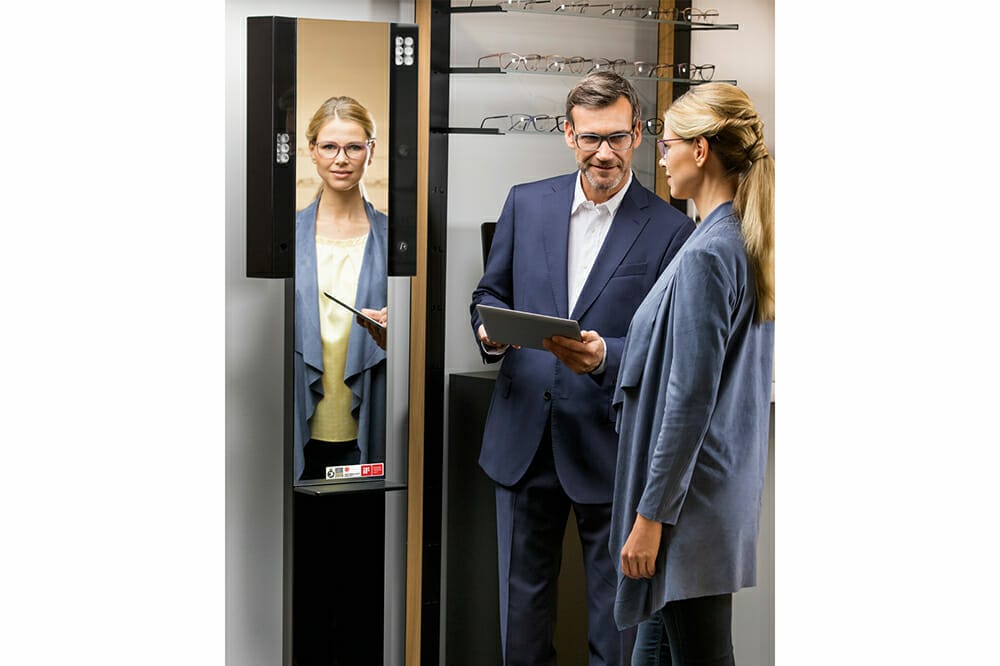 For a patients' spectacles to perform optimally, the frame must perfectly fit the face and the lenses must perfectly fit the frame as it sits on the patient's face. Additionally, the lens must fit the patient's lifestyle.
Rodenstock's new generation innovative measurement terminal, ImpressionIST 4, guarantees optimal individual consulting and adaptation. The process starts with measuring and without a bothersome measuring attachment, this is convenient and fast.
Then, using Rodenstock consulting, the perfect lens for both the frame and patient's lifestyle can be discussed, resulting in spectacles that are perfectly matched to the customer.
When using the Rodenstock ImpressionIST 4 you can achieve greater customer satisfaction and be perceived as a true expert in spectacle lens dispensing.
Contact: Rodenstock (AUS) 02 9748 0988