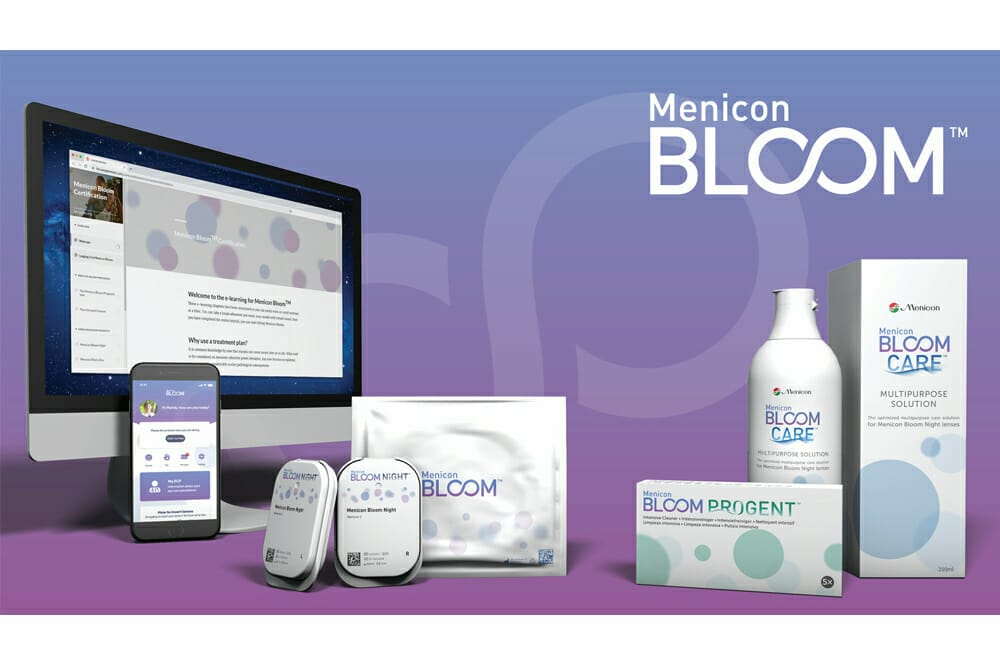 Menicon Bloom, the first CE-approved orthokeratology contact lens therapy for myopia control management, will be introduced to the Australian market in 2021.
Menicon Bloom Night therapy involves the overnight wear of a specially designed orthokeratology contact lens, manufactured in hyper oxygen-permeable Menicon Z material that ensures optimal corneal oxygenation for comfortable and safe contact lens wear.
The fitting of Menicon Bloom Night is optimised by the use of Menicon's Easyfit system, sophisticated software which accurately guides the optometrist through the fitting process. Additionally, a specially designed smartphone application, the Bloom App, has been developed to enhance monitoring and communications between optometrists and patients.
Menicon Bloom Night is complemented by Bloom Care and Bloom Progent, Menicon's established lens cleaning solutions to ensure proper lens hygiene and safety for patients.
Contact: Menicon Account Manager