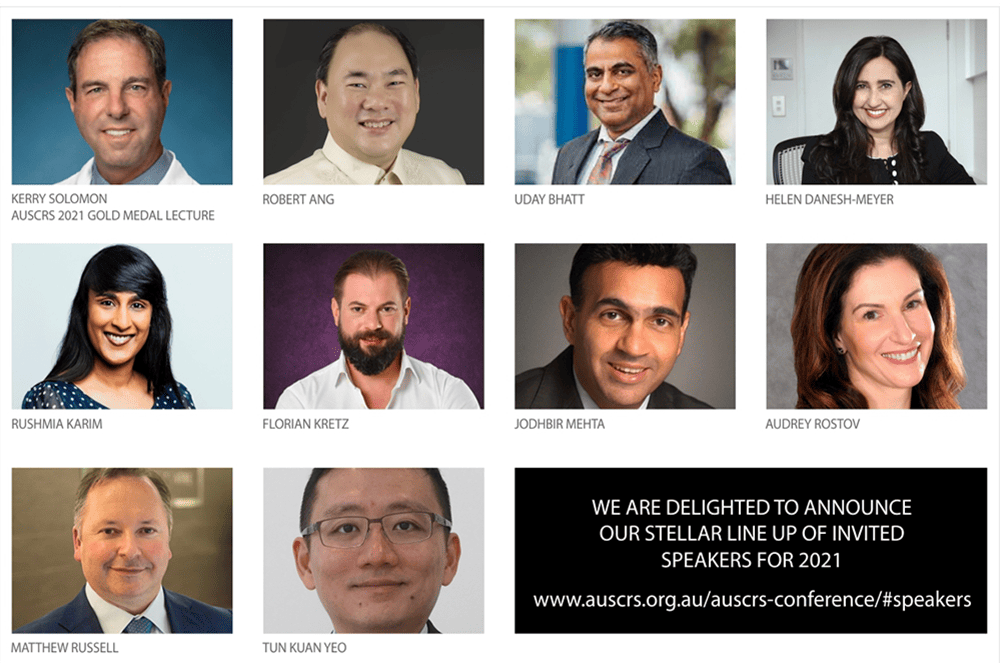 The Australasian Society of Cataract and Refractive Surgeons (AUSCRS) annual conference returns to Peppers at Noosa this October and includes a dedicated program for advanced trainees.
The ever-popular conference social program will begin with the opening of the exhibition and traditional Welcome Reception on Wednesday 20 October and the extensive Doctors' program will begin early on the Thursday morning, continuing through until late Saturday afternoon. The AUSCRS 2021 Gold medal lecture will be delivered by Dr Kerry Solomon, a cataract, LASIK and advanced vision correction specialist at Carolina Eyecare Physicians, director of the Carolina Eyecare Research Institute, and Adjunct Clinical Professor of Ophthalmology at the Medical University of South Carolina, United States. Other speakers include Drs Robert Ang, Uday Bhatt, Helen Danes- Meyer Rushmia Karim and Tun Kuan Yeo.
The AUSCRS support staff program will begin on Wednesday afternoon with top keynote presenters and continue through the Thursday, Friday and Saturday.
Registration is open. AUSCRS 2021 will be held at Peppers Conference Centre, Noosa, Queensland.
Visit: auscrs.org.au