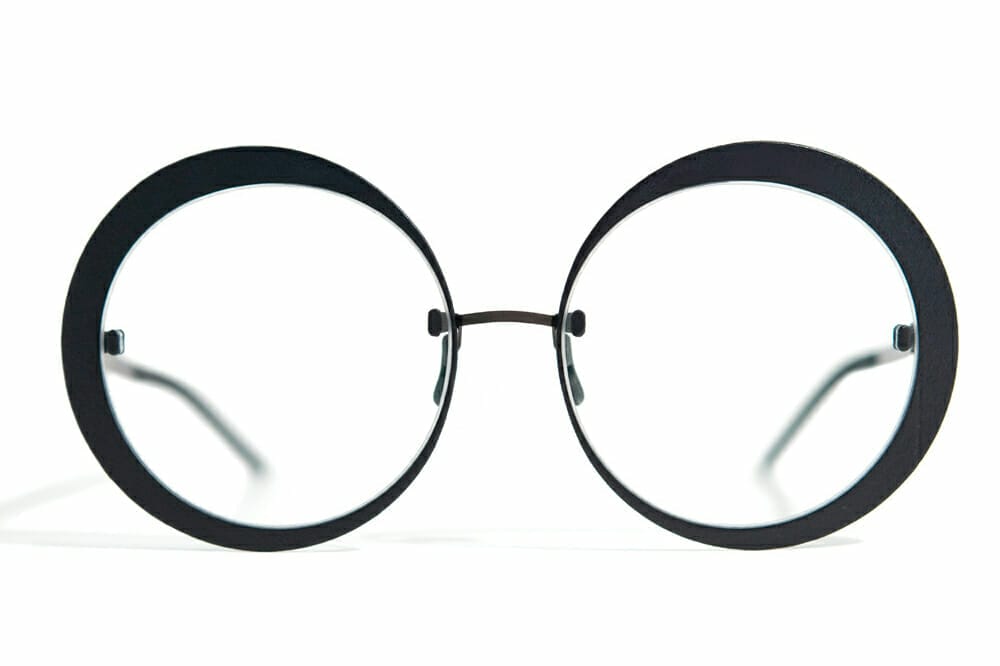 Götti eyewear has landed in Australia. More Swiss than the Swiss, these frames are designed for fans of the style principle of reduction. With harmonious proportions and sophisticated modern technology, Götti delivers on timeless design and clever functionality.
mivision spoke to Sven Götti, the brand's owner, who has been responsible for the collection's designs since 1998. Sven's sense of beauty in reduction can be seen in all Götti Switzerland models.
Q. Tell us how Götti Switzerland got started?
I am an optician by trade and in 1993, I founded the Götti & Niederer optician store in Lucerne with my then business partner, Urs Niederer.
Sensing what our customers were looking for, I started to play with frame design and in 1998, I presented my first Götti Switzerland eyewear collection. In 2008 we expanded the company when Felix Moreno, a sales manager and graduate optician, became involved.
Q. Why does someone choose Götti Switzerland over other brands?
Götti Switzerland has become the first choice in many high-quality optician shops in Switzerland and Germany. The balanced, loving design, the high quality and the clear design language inspire opticians and their customers time and again.
Q. Do you have a typical customer?
A typical customer for Götti Switzerland glasses is someone who understands our simple, high-quality style. There is nothing obvious about our frames at first glance, but there is a lot to discover when you look closely.
Q. Götti Switzerland has won several design awards – The 2019 IF Design Award, a 2018 Optician Award for Eyewear of the Year, and a 2017 IDA International Design Gold German Design Award, to name a few. What do these awards mean to you as the brand designer and founder?
Yes, we are proud of the many design awards we have won – though the best award, the one that makes us the proudest, is when a customer tells us ours is their favourite eyewear collection in the store. That's what we always strive for.
Q. Who helps you design the collections?
I have been responsible for the design from the beginning, and to this day, I design almost all the glasses – I'm driven to come up with simple, timeless design. For the development of in-house brands, such as Götti Dimension and Götti Perspective, I have a team of industrial designers and constructors who support me in realising the ideas.
Q. Where do you seek inspiration for your Götti designs?
When I'm drawing new models, I work from my beautiful home office in the midst of Zurich. There I find the peace and inspiration I need to develop my ideas, and I typically create around 30 models every six months, from various materials.
Q. How would you describe the iconic Götti style?
By incorporating fine mechanical details, every frame has the unique Götti look, and every frame inspires with its simplicity and functionality.
Q. How has your brand expanded over the years?
It continues to expand as we play with new materials and production techniques. We have incredibly high-quality titanium glasses, which we have been manufacturing in Japan since the beginning of 1998, and we have highly polished acetate glasses, which we manufacture in Germany and Austria.
Then there are our unique patented rimless glasses, which we produce in our own production facility in Switzerland – the entire frame, as well as the lens attachment system, gets by without screws, glue and soldering.
Finally, our 3D printing line, Götti Dimension, is also produced in-house. In addition to this collection's exciting designs, it is characterised by what is probably the most beautiful surface finish on the market.
Our growth is exhilarating and we now employ around 35 people and supply selected specialist opticians and optometry practices in more than 40 countries.
Götti Switzerland is distributed in Australia by Aaron's Eyewear.
Contact (AUS) 07 3367 8447.