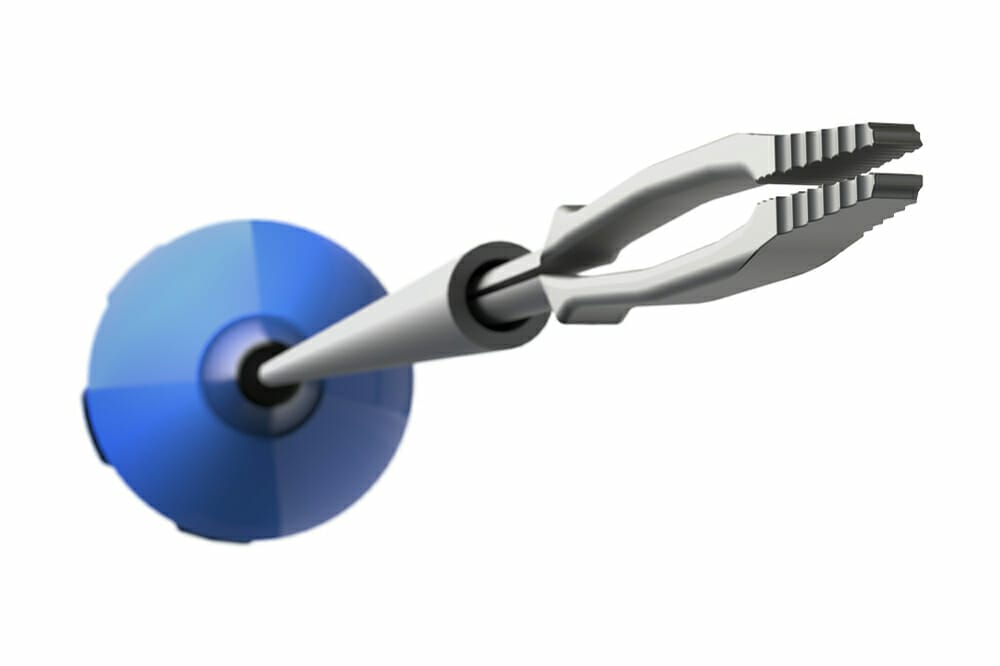 Pinnacle 360 is a line of fully disposable, hand-held retinal surgical instruments that form part of the Synergetics portfolio.
Delivering reusable quality in a disposable instrument, the Pinnacle 360's actuating mechanism was designed to work in tandem with the subtle movements of your fingers and allow you to approach the retina from any angle. A patented fine-wire process creates micro-serrated edges that, combined with the ergonomic design, help contribute to the ease with which it operates.
The Pinnacle 360 is available with an extensive selection of glare-free tips and in colour-coded 20 gauge (ga), 23ga, 25ga, 27ga plus foreign body options.
New to the portfolio, is the distinctive Reddy end-grasping forceps for use with the Pinnacle 360 disposable instrument line. These forceps have micro-serrations on all external surfaces of the distal tip, to assist in edge identification and membrane peels. Intelligently designed, they have a tapered tip for precise grasp, and a long, micro-serrated grasping platform for maintaining purchase of ILM/ERM. They are available in 23ga and 25ga.
Contact: Bausch + Lomb Account Manager