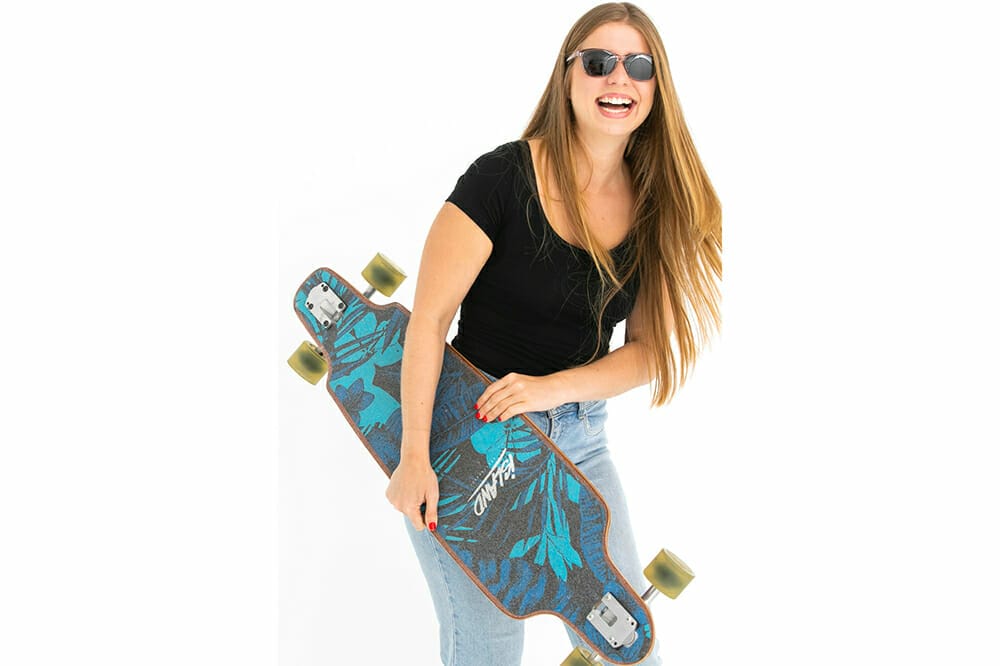 Despite the financial hardship that various lockdowns have inflicted, many practitioners have reported decent revenue growth during the past financial year.
With the local populace being all but grounded from international travel, consumers have disposable income burning a hole in their pockets. Older couples who would normally be cruising, and families that would be flying off into the blue yonder, are now staying home, taking up outdoor activities and exploring their local area. Our countries are meccas for hiking, cycling, motorcycling, off-road 4×4 adventures, boating, camper-vanning, skiing, fishing and so much more. All of these activities lend themselves to specialised Rx sun wear and outdoor options.
So too does the myopia 'epidemic', which requires more and more prescription spectacle wearers to regularly update their refractive correction.
Harnessing the prescription sunglass market is a growth opportunity not to be missed and one that optometrists and dispensers should focus on.
Market research shows that 50% of spectacle wearers do not have Rx sunnies,1 yet three quarters would purchase prescription sunglasses if the right combination of frames and lenses were offered…
So, what is the right combination?
It all comes down to the person in front of you, as there are endless options available, many of which have been designed for a specific purpose.
My photochromics are my friend, as they are to millions of wearers the world over
Boaties and fishers, for instance, love their polarised sunglasses and will often gravitate towards Dragon floatable sunglasses or Maui Jim's very popular MauiPassport collection with their authentic Rx-able programs that ensure the frames are fitted in-house with premium lenses manufactured by the same company. This helps achieve the best possible cosmesis, fit and highest quality optical performance. In the case of MauiPassport, this includes PolarizedPlus2 lens technology in a variety of tints and designs.
For cyclists, companies like Bollé, Oakley, adidas and Smith offer a selection of wraparound frames with sweat management and designs to control airflow and ventilation – essential for comfort and performance, especially in competition. Some cyclists have more than one pair, with variable tints or simply a clear protective pair for rides that start before sunrise or end after sunset. Others choose frames that allow users to swap out the lenses according to the light and conditions.
Brands like Oakley and Ugly Fish design and manufacture Rx-able eyewear for motorcycling, while Rudy Project and Smith produce snow goggles with interchangeable lenses to deliver on visibility in all conditions on the mountain. You can even furnish your clients with prescription swimming and surfing goggles with various tints, polarisation and lens designs. Have a chat to your lens lab and to a specialist frame supplier like AvivaMann.
Of course, it's not just the sporting purists who are looking for the benefits of Rx-able sun wear – brands like Smith, Serengeti, Rudy Project, Oakley, Bollé, Ugly Fish, and adidas are just as popular among social influencers, fashionistas, dog-walkers, grey nomads and weekend coffee-sippers. The seemingly endless array of fashion sunglasses can be fitted with prescription lenses including photochromics and polarised options, with NuPolar being a popular choice in the ANZ region.
HYBRID OPTIONS
Some people like eyewear that offers convenience and flexibility – or they simply like to travel light. They want one pair of spectacles to do it all, so they don't waste time scratching around in their handbag or car for sunnies when needed. This is where photochromic lenses come into their own.
In my case, I have driving enhanced Rx progressives in a brown photochromic lens that I happily wear for around 95% of my waking hours. They are mounted to a top-quality rimless frame that I can wear under a helmet, ear muffs, headphones or safety glasses when whipper-snipping or on the grindstone in the workshop. I also wear them for the many hours I spend on my mobile and computer. They perform fantastically at near and far, in poor light, driving and even on the beach or while watching TV. On the very brightest days, I might switch to my dedicated polarised sunglasses for the beach, on the water or in the car, but this is less than 5% of the time.
My photochromics are my friend, as they are to millions of wearers the world over.
Transitions lenses are almost synonymous with the photochromic category. Although many practitioners mistakenly consider photochromics as lenses for 'old people Transitions' consumer surveys show that 51% of young spectacle wearers were willing to purchase Transitions lenses when recommended by their optometrist.2
Furthermore, this brand has strong customer loyalty, with 87% of Transitions wearers reporting their satisfaction with their lenses3 and 89% stating they would be likely to repurchase.4 Transitions Gen8 lenses provide 93% consumer satisfaction.5
Transitions is always lifting the game and expanding options. Stuart Cannon, the company's Optical General Manager, Asia Pacific, advised us that two new innovative technologies will be launched in September:
Transitions XTRActive New Generation – described as the darkest Transitions lens in hot temperatures and in the car, this new technology is 35% faster to fade back indoors plus darker in both hot temperatures and in the car than the previous generation, and
Transitions XTRActive Polarized – which features dynamic polarisation, breaking the paradigm of conventional polarisation and traditional photochromics. Indoors it is clear and unpolarised, outdoors it is dark and polarised. Outdoors Transitions XTRActive Polarized is extra dark with up to 90% polarising efficient with a level of activation in the car.
This sounds like clever technology that could likely satisfy many wearers who find photochromic performance in the car limited or who dislike polarisation indoors when using LCD screens etc.
Whoever your client may be, and whichever option they choose, don't forget to suggest a spare pair too – they could be far from civilisation when they lose or break their sunnies.
WHICH LENS, WHICH PROVIDER?
To a certain extent, the decision on which supplier to turn to for an Rx sun lens has been made for you.
Brands like Maui Jim, Mako, and Bollé, for example, fit their own proprietary prescription lenses to their own frames and do not deal with any other frame/lens brands. The great aspect of this authentic Rx-program is the order goes to one place, the invoice comes from one place and you know the lenses are made to fit the frames and vice versa, so you're going to get an optimal result.
Then there are companies like Rodenstock and Zeiss, who fit their own lenses into their own frame collection but will also fit lenses into other branded frames as well.
Alternatively, a number of frame distributors, like Mondottica, Marcolin and Ugly Fish Eyewear have developed trusted relationships with lens labs so they can offer us the same convenience of a one stop frame and lens service, usually supported by an intuitive online ordering system. You can also stock frames that your favourite lens laboratories will work with.
Being familiar with what's possible and how to optimise the Rx for a specific patient requires considerable skill and knowledge. Our fantastic frame and lens partners are there to help enhance the optical performance and cosmetic appearance of such custom solutions. Ask them for advice.
While some spectacle lens suppliers offer their own versions of photochromic lenses, photochromic Transitions coatings are an alternative option.
It's our responsibility to convey the many fantastic solutions to our patients. If we don't, they may simply find and order them online.
Fortunately, 57% still want to know how they look and feel when worn.6 There's your chance.
We are certainly spoilt for choice.
References
Healthy Sight Survey 2010: study conducted on the visual well-being, through 8 countries (France, Germany, Italy, the Netherlands, Portugal, Spain, Great Britain and South Africa) and carried out in France with 1000 people. 
Transitions Offer positioning study. Gfk June 2017 3. Ophthalmic lenses consumers Brand Tracking – 3000 respondents, eyeglasses wearers (18-69 yo) – July & August 2017 
Transitions Global Consumer Brand Tracking Study, conducted by MSW-ARS from 2015-2017 
Transitions Optical Gen 8 Wearer Test, nationwide US, Kadence Q1 2019 
IFOP March 2015. Defining Consumer Price Elasticity for Sun RX offerings in the US, n=600 
Transitions Optical Life360 Live Wearer Testing in US, France, China (Ifop, 2016-2017); N=117 
IFOP March 2015. Defining Consumer Price Elasticity for Sun RX offerings in the US, n=600
Avoidance is Not Essential
Market surveys have shown that nine out of ten people suffer visual fatigue and light sensitivity. To deal with photophobia, people often develop compensating behaviours – 85% of those surveyed reported shading their eyes and 41% reported staying indoors as an avoidance tactic.
7 
Additionally, 48% of consumers are concerned about UV.8 It goes without saying that all sunglasses (Rx or plano) must meet the Australian standards for sunglasses, which dictate that the lenses must block UV.
As the experts in prescription eyewear, we are best suited to introduce our clients to Rx-able sunglasses and to educate them on the features that will enable them to make the most of the great outdoors.
Marchon
Marchon Eyewear's Sun.Rx program offers the latest frames from brands such as Nike, Calvin Klein, Anne Klein, Nine West, Nautica and bebe. A popular program paired with a range of lens options in a wide script range, new styles are introduced each year to ensure the range is always fresh and on-trend.
This year, the program presents a highly attainable consumer offer with the introduction of Coast Eyewear – a coveted Marchon brand that is the Australian pioneer of economic, fashion forward eyewear. Allowing you to cater to an even wider range of budgets.
Contact: Marchon (AUS) 1800 251 025
adidas Sport
In collaboration with Shamir Australia, the adidas Sport RX Program provides a high-level of customised service and prescription lenses for all wearers looking for a comfortable fit, excellent vision and lens protection to enhance their athletic performance. adidas Sport frames are fitted with Shamir Smart single vision or Urban progressive lenses and will be polarised with a Glacier Sun UV coating. The lenses are 1.6 index and provide full UV4OO protection.
Contact: Marcolin (AUS) 02 8456 0946.
Maui Jim
MauiPassport 2.0 prescription sunglasses offer fast adaptation, wider distance vision, and improved peripheral vision.
Every prescription lens is made using Maui Jim's exclusive digital lens design and cutting-edge direct surfacing technology. This approach delivers the widest possible field of view, and clear, colourful detail across the entirety of each lens. According to Maui Jim, the process also produces prescriptions that are ten times more accurate than standard labs and maintains the highest optical and quality standards in the industry.
Maui Jim's proprietary PolarizedPlus2 technology offers lower distortion to eliminate 'swim effect' (peripheral distortion) and faster adaptation. Compensations are made for wrap-induced prism and vertex changes and the back surface design widens the field of view. Direct surfacing provides optics accurate to within 1/100 of a dioptre.
Contact: Maui Jim (AUS) 02 9452 5575
Mako
Mako's Rx program offers digital freeform single vision and freeform progressive polarising lenses starting at a 1.5 index so you can extend the right product choices to your clients for all their prescription requirements.
High definition and infra-red filters in many Mako lenses reduce vibration, enhance clarity, decrease heat transference, and minimise eye fatigue. Photochromic lenses are also available across the range, offering low light wearability and functionality for sports or driving pursuits.
Complete frame and lens packages, including all coatings, are available in both standard and glass materials. Glass prescription is available in the popular G2H5 formulation.
Mako's ReMako assurance offers a noquestions- asked half price replacement of a customer's Mako prescription sunglasses at any time in the first two years from purchase.
Contact: Mondottica (AUS) 02 8436 6666
Oakley
Oakley's prescription sunglass program has grown exponentially since the introduction of Prizm lens technology, which uses proprietary organic dyes to tune individual wavelengths of light to enhance colour and contrast. Prizm lenses are available in styles for a variety of specific sports, including golf, cycling and fishing. They come in a range of colours for everyday use, with the most popular colours being Prizm black, Prizm grey and Prizm sapphire. All everyday lenses are available polarised. Oakley Prizm lenses also come with a 60 day 'love it or your money back' guarantee. Turnaround from order to delivery is typically five to seven business days.
Contact: Luxottica Account Manager
Rodenstock
A good pair of sunglasses can do much more than just protect against the sun, whether for different sports, long drives, everyday life, or even for therapeutic purposes. Rodenstock has been manufacturing complete sunglasses for many decades with lenses and frames that are purpose-designed to work together in symbiosis.
More than a price / budget option, Rodenstock's complete sunglass package offers individual prescriptions in a large range of colours. Sun protection lenses increase the contrast and protect against disturbing glare and dangerous UV radiation.
For practices, Rodenstock's complete spectacle program delivers cost savings that can be passed on and contribute to better margins. Additionally, the program makes it quicker and easier for warranty issues to be resolved.
Contact: Rodenstock (AUS) 02 9748 0988 
Ugly Fish Eyewear
Australian brand Ugly Fish Eyewear prides itself on supplying sunglasses that look cool, while still maintaining maximum form and function. Ugly Fish Eyewear has partnerships with Hoya, Essilor and OSA laboratories to supply finished prescription sunglass frame and lens packages. All of these laboratories carry a selection of frames for toddlers, children, tweens and adults, ensuring your needs can be met.
Contact: Ugly Fish Eyewear (AUS) 1300 369 571 
Bollé Safety
When we traditionally think of prescription sunglasses, we think of fashion frames with tinted or polarised lenses. But what happens if your patient needs to wear prescription safety spectacles at work or they work outside?
Bollé Safety offers polarised protection in a range of fashionable, comfortable safety frames that your patients will be happy to wear out fishing or to a BBQ as well as on the work site. Bollé also offers anti-fog and anti-reflection coating options.
Visit: bolle.com.au
Outdoor and Photochromics
Grouse Photochromics
CR Surfacing is introducing the latest photochromic technology on the market; a photochromic dipcoat, specifically developed for Australia's harsh conditions. In our sunburnt country, people are exposed to extremely high levels of UV radiation. CR's "groundbreaking" Grouse photochromic coating provides 100% UVA and UVB protection, is applicable to any lens index, and is available in a graduated colour. According to CR Surfacing, "This revolutionary technology overcomes the boundaries of photochromic lenses as we know it" and features an easy switch from clear to dark.
Contact: CR Surfacing (AUS) 03 8795 9111 
OSA NeoSun
NeoSun lenses give wearers broader flexibility with prescription sunglasses. Designed to fit a variety of frames, including sports, fashion and rimless, they will enhance every patient's lifestyle.
NeoSun is available in single vision and progressive lenses, in a variety of tints, or polarised and with the option to add a mirror finish.
Contact: OSA Account Manager 
Essilor SolarFlair
SolarFlair is a one-stop solution for all sunglasses.
Available in single vision and progressives, you can protect your patients with this stylish range of easy-to-fit prescription sun lenses. SolarFlair lets your patients choose any Rx-able frame from sport to fashion and protects them from back surface reflected UV rays with Crizal Sun UV for an overall E-SPF rating of 50. SolarFlair caters to all lens wearers with a broad range of colours, tints, finishes and polarisation.
Contact: Essilor Account Manager 
Shamir
All Shamir lenses are available in tint and sun wear variations, along with a wide range of mirrored and reflective coatings.
Shamir's large range of reflective and mirror designs is available in almost any frame shape and style and specifically designed to partner perfectly with prescription clear and tinted lenses. Recently released is Shamir Rose Gold, which pairs perfectly with photochromatic lenses. Depending on the density of the base colour, a light sensitive lens provides a mirror that appears as a soft rose gold bloom under low light, and a rich pink hue under bright light conditions.
NuPolar Mirrored lenses are now available in three vibrant colours with solid polarisations. They provide 99% polarising efficiency, 100% UV blockage and added glare protection. Finally, Transitions XTRActive polarised lenses – the only polarised photochromatic lens – will soon be available to all Shamir customers.
Shamir Glacier Sun UV is the only anti-reflective coating designed for prescription sunglasses and is ideal for all tinted and polarised lenses because it reduces reflections by letting light pass through the lens, effectively absorbing it and preventing bounce back. This coating doesn't change the colour of the lens or fade the tint in anyway.
Contact: Shamir (AUS) 1300 553 465
Transitions Signature Gen 8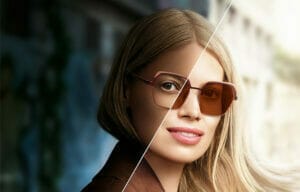 After five years of research and development, Transitions Signature Gen 8 is a new frontier in photochromic performance and a step change vs. Transitions Signature VII.
Transitions Signature Gen 8 will meet your patients' needs for style, comfort and protection, blocking 100% of UVA and UVB rays and filtering 20% of blue light indoors and up to 87% blue outdoors. Additionally, this lens is:
30% faster to activate vs. Transitions Signature VII,
Three minutes faster to fade back to clear vs. Transitions Signature VII,
Even darker than Transitions Signature VII, and
Fully clear indoors.
Contact: Essilor Account Manager 
Xperio Polarised
Xperio polarised lenses are ideal for driving. They improve visual acuity and reaction time in driving conditions and give better colour perception with contrast sensitivity improved by 75%.
Whether your patients want prescription sunglasses for sport, driving or fashion, Xperio polarised lenses eliminate harsh and bothersome glare and provide visual comfort and performance for bright lights environments.
Contact: Essilor Account Manager 
Hoya Hi-Vision Sun Pro
Hoya's new Hi-Vision Sun Pro is a premium coating that improves tinted and polarised lenses by upgrading the aesthetic appearance, enhancing visual performance, increasing UV protection and offering the highest durability.
Hi-Vision Sun Pro improves the appearance of prescription sunglass lenses by eliminating unwanted colour reflections on the front surface. This makes the prescription sunglasses look more like the original plano pair tried on by the customer in store.
Additionally, a back surface coating, which uses a low reflecting technology, reduces ghost images and reflections that commonly occur with sunglass lenses. This provides the wearer with greatly improved contrast and clarity of vision. The coating provides 100% front surface UV protection and back surface UV reflection reduction; to deliver the ultimate in UV protection.
Ease of cleaning and durability are equivalent to Hoya's award-winning Diamond Finish Coating, to withstand Australia's harsh climate.
Contact: Hoya Account Manager 
Opticare Sunmatic Blue Guardian
Constant exposure to harmful UV rays can lead to several eye problems. Along with that, there is also the risk of further damage to the eyes for people who heavily use devices with digital screens that emit blue light. When combined, these make for an extreme mix that can negatively impact vision.
Opticare offers Sunmatic Blue Guardian, a unique lens that's appropriate for outdoor use. It blocks high-energy blue light from further entering the eyes and, through its photochromic technology, automatically adapts to outdoor lighting while giving the same UV protection.
Contact: Opticare (AUS) 1800 251 852
Rodenstock ColorMatic X-tra Fast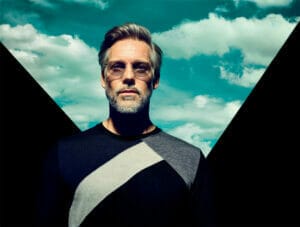 Rodenstock ColorMatic X-tra Fast, with any of the Solitaire family of coatings, provides maximum UV and glare protection.
While all ColorMatic materials reduce the transmission of UV light, Rodenstock's ColorMatic X-tra Fast provides customers with UV protection along with a choice of clear to 85% absorption tints in pure grey, racing green and chocolate brown.
When improved contrast is required, consider ColorMatic IQ Sun Contrast, available in three colours, starting with a 50% tint reacting to 90% absorption. For a flexible sunglass option, choose ColorMatic IQ Sun Fashion, again starting with a 50% tint and reacting to 90% absorption.
Dispensing with any of the Solitaire Protect 2 family of coatings will also stop the danger of reflected UV from the back of the lens. Choose Solitaire Protect Plus 2 with X-tra Clean for spectacles; and for sunglasses, choose Solitaire Protect Sun 2 with X-tra Clean.
Contact: Rodenstock Account Manager 
Transitions XTRActive Polarized and XTRActive New Generation
Transitions Optical is releasing two new innovative technologies for extra light protection: Transitions XTRActive Polarized and Transitions XTRActive new generation.
Transitions XTRActive Polarized features dynamic polarisation technology. The breakthrough lens is clear and unpolarised indoors. Outdoors it polarises as it darkens. Transitions XTRActive Polarized is extra dark with up to 90% polarising efficiency, and it activates in the car.
Transitions XTRActive new generation is the darkest Transitions lens in hot temperatures and in the car. Compared to the previous generation, it is darker in both situations, and up to 35% faster to fade back indoors.
Visit: www.xtractive.com.au 
NuPolar Polarised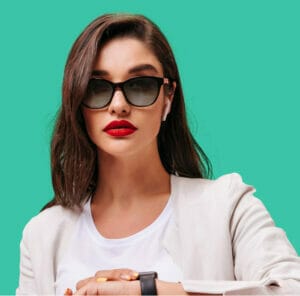 Far reaching reputation, consistent reliability, and a wide range of colours, styles and materials have combined to position NuPolar as the polarised lens of choice for many eye care professionals globally.
Trusted to deliver long lasting quality and value for money, you can be confident patients will be satisfied with NuPolar. Colours remain consistent and do not fade over time, excellent film adhesion eliminates delamination problems, and heat stability means the lenses will not fade or delaminate when left in hot cars.
Available in solid tint, gradient tint, mirror finish and photochromic technology.
Visit: www.youngeroptics.com.au 
Zeiss Sun Lens Solutions
Zeiss has a suitable sun lens solution to provide everyone with crisp, clear vision and 100% protection against UV rays.
Zeiss AdaptiveSun solutions are sun lenses designed to automatically adjust their colour intensity, providing full UV and glare protection as light conditions change. These lenses absorb up to 60% of light in shade and up to 97% in sunny conditions.
Zeiss PhotoFusion Extra Grey is a photochromic solution especially for warm climates like Australia where wearers are often looking for the darkest option. In the clear state it has a minimum light absorption of 9% with 92% absorption in the dark state.
Zeiss DuraVision Flash coatings give sunglasses an elegant finish with hard coat protection and a fashionable, subtle pearly colour reflex. Less reflection means you can still see the eye through the lens, and it can be applied to photochromic products and light tints. Comes standard with back surface anti-reflective coating.
Contact: Zeiss Account Manager