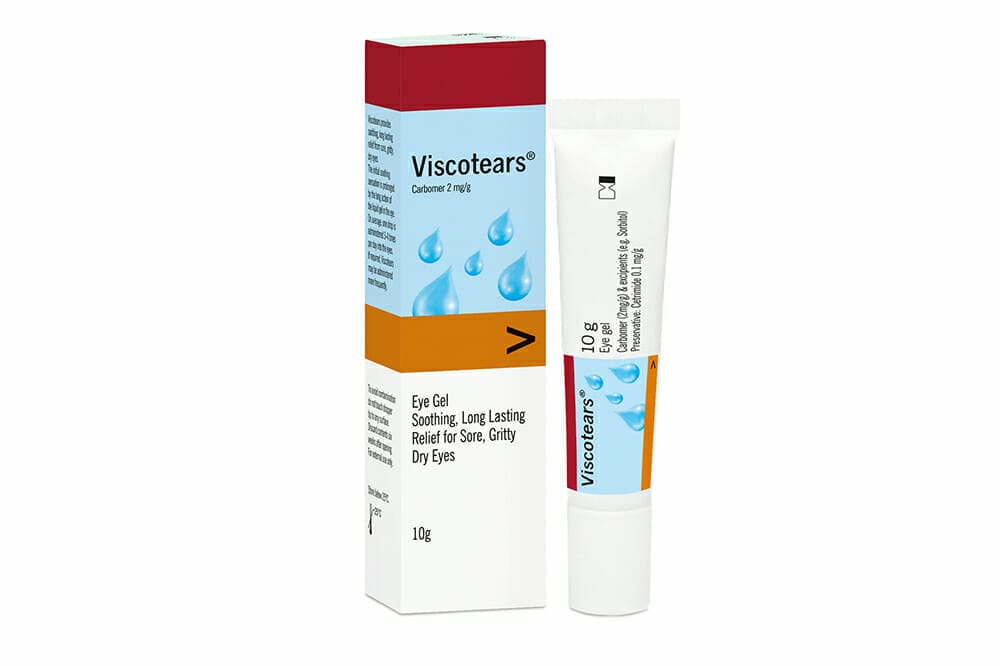 Viscotears Gel ophthalmic solution, containing 0.2% carbomer, provides soothing long-lasting relief for sore, gritty and dry eyes.
This translucent, viscous eye gel has a moistening and wetting effect on the eyes. It improves the moistening of the ocular surface in the presence of dry eye sensation, burning or tiredness of the eyes.
Available in two formulations; Viscotears Eye Gel in a 10g tube, and Viscotears Gel preservative free in 30 x 0.6g single-dose units.
Contact: Bausch + Lomb Account Manager 
Vis.0014.AU.21