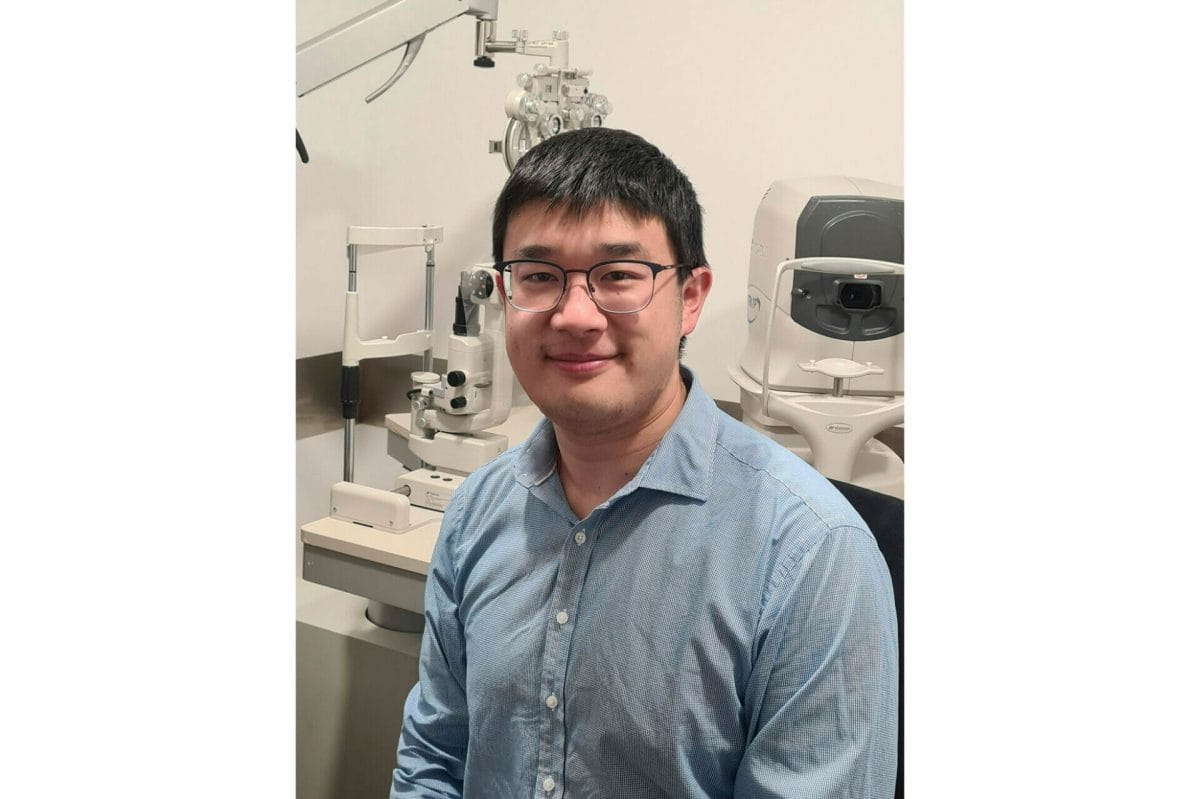 I had studied and worked in large cities for the majority of my life; from Shanghai, China to Auckland, New Zealand. Big city life was, therefore, all I knew.
Whangarei, New Zealand became home during my placement in my final year of optometry. Not a tiny town by any stretch but regional enough to really open my eyes to the world of opportunities outside big cities.
The experiences I've gained in regional settings have been invaluable to my professional and personal development
During that placement, I encountered more diverse and complex cases than I'd seen during my entire year at the university clinic. This, combined with the exciting prospect of contributing to a 'local community' with less access to healthcare than major city centres, made for a rewarding and enjoyable experience.
Post-graduation, I commenced by career in Porirua, a regional part of Wellington, New Zealand. As I had hoped, I was once again presented with a vast array of cases and was fortunate to work with a highly experienced optometrist, whose wealth of knowledge I could draw on whenever a complicated case was thrown my way. At Porirua I also provided eyesight screening at local under-privileged schools, where the level of undiagnosed strabismus and amblyopia was concerning. I was grateful for the opportunity to contribute to this community-based endeavour.
After two years at Porirua, I felt ready for a new adventure and so my partner and I moved to Australia to join The Optical Company (TOC) at Kevin Paisley Optometrists Mount Gambier, Naracoorte, and Portland; towns on the South Australia/Victoria border.
This was the first time either of us had been so far from home, but we were quickly made to feel welcome among staff and the community. Once again, I thoroughly enjoyed the diverse patient-base, which ranged from elderly with multiple comorbidities, to babies, inmates from the local prison, and patients who would travel two hours just to get their eyes checked. I enjoyed discussing treatment options and involving my patients in the decision making process, and I quickly realised the importance of regular correspondence with local GPs and other allied health care members. Sharing reports with those involved in my patients' care served to showcase the range of services we provide as optometrists to support their endeavours. Ultimately, this led to improved treatment outcomes as it reduced the need for some patients to wait months to see the only ophthalmologist in town.
After nearly three years working on the border, my partner and I opted for yet another change of scenery. Fortunately, TOC has a wide network of practices, and invited us to relocate to Newcastle in New South Wales. Currently I work in the Upper Hunter area of Rutherford at the nib Eye Care Centre. Armed with my experiences from Kevin Paisley Optometrists, and with state-of- the-art optical coherence tomography at my disposal, I feel I have raised my standard of clinical care. I am enjoying implementing a team-based approach to patient care, and collaborating with local GPs and ophthalmologists to co-manage more complex cases. The sophisticated technology we have in practice is also enabling me to explain eye conditions to patients, who are often amazed by the level of detail we can show them. This inevitably leads to improved compliance with professional recommendations and patient loyalty.
LOOK FOR THE EXPERIENCES
The experiences I've gained in regional settings have been invaluable to my professional and personal development. Had I not followed my curiosity and left the comfort of the urban environment, I would never have had them. I have developed a greater understanding of the nuances around tailoring each treatment to the individual and the importance of having confidence in my fellow health professionals for the benefit of team care. The diversity of cases encountered and tough clinical decisions I've made have improved my decision making skills, and ability to work under pressure. On a personal level, I feel extremely blessed to have met, and shared experiences with, such a variety of people.
My advice to young optometrists is to follow your curiosity; look for new experiences outside your comfort zone. Often, they will exceed your expectations and contribute to your professional and personal development in ways you would never have imagined. Optometry is a career where there is always novelty, excitement, and a variety of experiences – just go looking for them.
Jack Ma graduated from Auckland University in 2013 with a Bachelor of Optometry degree. He practises as an optometrist at nib Eye Care Centre, Rutherford, Newcastle, NSW.