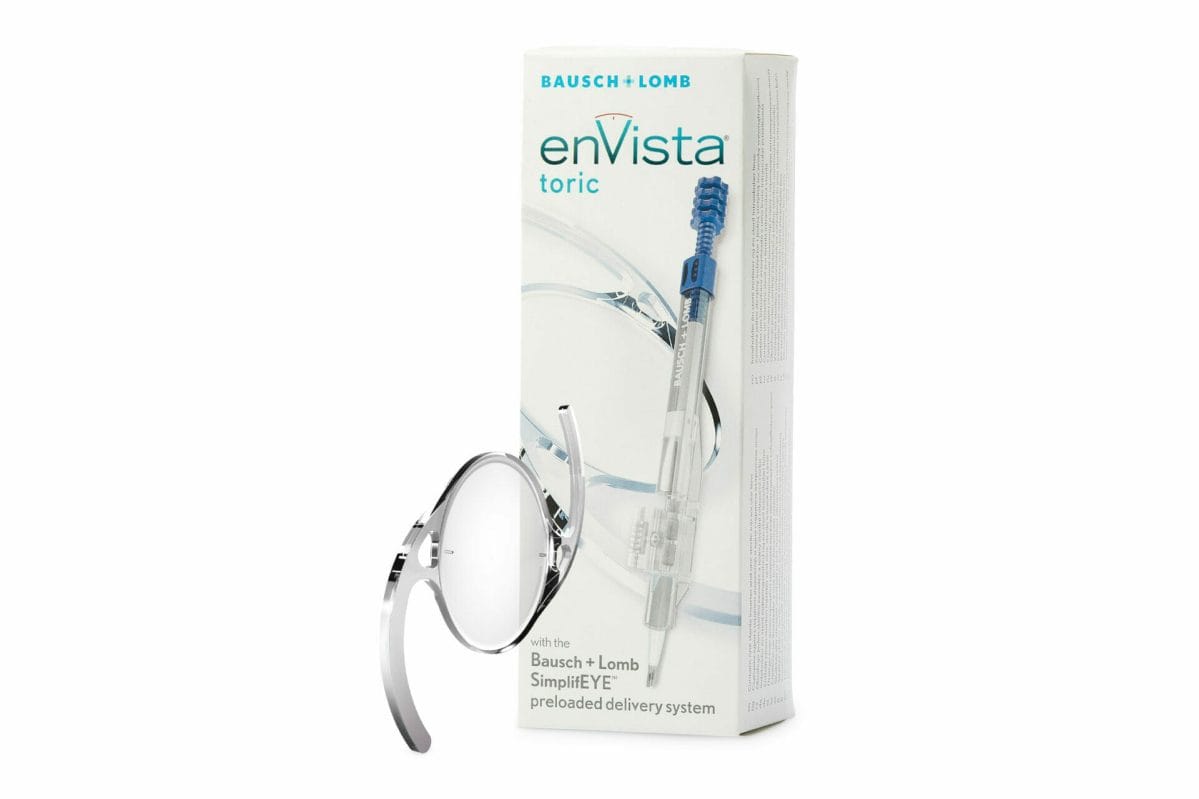 Bausch + Lomb's latest innovation, enVista toric with StableFlex technology, provides enhanced IOL material, allowing better injectability, with faster and improved unfolding efficiency during cataract surgery.
enVista toric has a unique set of features that offers exceptional rotational stability and excellent visual quality for a broad range of patients.
The aspheric aberration-free optic design provides the benefits of excellent image quality and depth of field. Designed with TruSight optics, enVista toric delivers proven glistening-free performance, as well as the potential for increased resistance to scratches and abrasions.
Step-vaulted AccuSet haptics are designed to maximise the contact angle against the capsular bag for refractive predictability and stable centration.
The new SimplifEYE IOL delivery system, which is available exclusively for enVista and enVista toric, offers streamlined loading for procedural efficiency.
Contact: Bausch + Lomb Account Manager