Aussies and Kiwis are known for their participation in, and passion for, sport and adventure activities.
We start very young and, as relatively small nations, do very well – from the nippers careening around our local beaches through to the Olympians who recently performed so impressively on the world stage.
All of these adventurers, young and old, serious or not, can benefit from sports and adventure eyewear to protect their eye health, enhance their vision and improve their capability.
Those with a keen eye will have noticed the great variety of sophisticated and protective eyewear worn by athletes at the recent Olympic Games. Whether in the pool, on the water, cycling, shooting, running or jumping, there were some fancy frames and lenses to be seen, with a variety of coatings, filters, and safety features. That publicity alone should drive business your way. Being prepared with marketing materials, specialist advice and product samples to demonstrate the options will ensure you drive sales.
FROM CYBORGS TO SWIMMERS
On the more esoteric end of sports and adventure eyewear are shooters' frames that can come with as many as 100 accessories, including a mechanical iris, blinders and a variety of Rx lenses and filters to suit various activities. For example, sharpshooters can benefit from a low plus addition that helps put the gunsights in sharp focus, while a mechanical iris helps create depth of focus, keeping the distant target sharp.
One might take the view that shooters are a small market and their cyborg-like eyewear a rare and expensive luxury. I would argue that this is a myopic view. Developing expertise in a sport like this can lead to significant referrals and a very loyal group of clients.
One of my practice partners in New Zealand developed a speciality shooting niche. She enjoyed helping shottists who were rapt with their amazing eyewear and improved performance.
Shooting eyewear can be a lucrative endeavour. Stuart Kearney, of High Scorers Glasses, explained in a recent mivision article,1 that there are around 642,000 recreational hunters and shooters across Australia. After a shooter's group survey found that 62% of its membership were 51 years or older, Stuart posed the question: "Am I the only one thinking baby boomers, disposable income, and presbyopia?"
The provision of any form of sport and adventure eyewear can add significantly to your revenue base. Consider cyclists. They may spend ten or twenty grand on a bike before splashing out on high-tech shoes, helmets and Lycra. They don't skimp on eyewear either, often opting for purpose designed frames with channels, brow bars and sponge trims to direct rain and perspiration, wraps and filtered ventilation.
LENS OPTIONS
Sophisticated lens technology, incorporated into frames for cycling and other sports, enhances vision to facilitate precision performance under pressure.
Typically manufactured from Trivex and polycarbonate materials, these lenses provide very high impact resistance, should things go wrong.
For those who compete outdoors, interchangeable lenses can maximise vision through different lighting and weather conditions. Clear lenses, specialised tints and rainbow mirrors, coupled with polarisation, UV blocking, antireflection, easy clean and anti-fog coatings, are all available for the sports enthusiasts who walk through your door.
Photochromics are increasingly popular for a variety of sports and adventure activities as they provide an all-in-one solution for multiple activities and light conditions, both indoors and out. Transitions Drivewear, promoted as the 'ultimate adventure and driving lens', seamlessly changes to three different colours to suit variable conditions. Not only do such lenses change colour but the photochromic tint density varies to suit current light conditions. They can also be combined with NuPolar polarisation. By way of example, the copper-brown state of these photochromic lenses is great for fishing, golf, driving or cycling in bright conditions while the yellow/olive transition is of benefit in low light, especially for use at dawn or dusk or for coping with artificial lighting, glare and scatter from brake and headlights.
For those with complex prescriptions, Rx inserts are a great option as they can be removed when wearing contact lenses.
BRAND SPECIFIC
Some brands have become synonymous with specific sports and activities. Maui Jim, for example, while a popular lifestyle brand for young and old, is much loved by fishers, as is Mako. Ugly Fish, an Aussie eyewear label with two decades of proven expertise, has become known for its polarised sunnies, motorcycle goggles and safety glasses for 'active people with attitude'.
Oakley, Smith, Bollé and Rudy Project are popular with cyclists, motorcyclists, skiers, snowboarders and runners. Oakley, in particular, was strongly represented by Olympic athletes.
Such frames are renowned for their comfort and secure fit. The last thing an athlete needs is for their glasses to come adrift or go flying – even a momentary distraction can be the difference between Gold, Bronze or not placing.
Of course, there are many different brands, with countless optical and sun frames and lens combinations, to cover every activity. To help you and your staff build or enhance a successful sport and adventure niche, get in touch with the companies in this feature. Talk to the experts, check out the offerings or get a product specialist to offer training.
As it's impractical to keep all the options in stock, many companies will rapidly provide you with product, so you can customise frame and lens packages to meet each patient's precise needs with speed and ease.
Reference 
Kearney, S. Shooting for the Olympic dream. mivision issue 168, June 2021. P82-83.
Frames for Sports & Adventure
Smith Pathway
Fresh from the bag or splattered with mud, the Smith Pathway is ready to take on unvetted bike routes and gruelling trail runs. These athletic sunglasses keep the look casual but offer performance advantages with colour-enhancing ChromaPop lenses and a lens coating that repels wet weather, grit, and grime. The lightweight frames stay in place and won't slide forward thanks to anti-slip nose pads and temples. Also available in Smith Rx ChromaPop lens.
Contact: Safilo (AUS) 1800 252 016
OVVO
OVVO introduces the Spirit of Sport – new designs released in celebration of the Olympics. True to OVVO's design philosophy, this frame fuses military-grade surgical steel and titanium with fashionforward character and design. With sharp, dynamic shapes and bright, vibrant tones, this feather-light, virtually indestructible frame was built to perform.
Contact: Aaron's Eyewear (AUS) 07 3367 8447  
Progear Eyeguard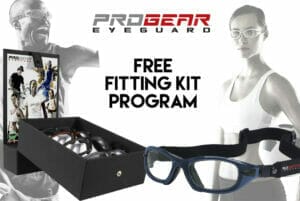 According to Aviva Mann Optical, Progear Eyeguard is the world's highest rated sports frame ever created, passing all three international sports safety standards.
The new four piece fitting kit contains an in store display tray, all four sizes in the most popular models and colours, and a retail catalogue with complete model listing. Receive your Progear Eyeguard fitting kit free of charge.
Contact: Aviva Mann Optical (AUS) 1300 850 882 
adidas Sport
Featuring a reverse half-rim flexible frame, the adidas Sport (Model: SP0041-02U with Vario photochromic lenses) is born to compete. Rubber end-tips with a metal core and no-slip contact points on the temples ensure a perfect fit. A high ventilation system and new adjustable nose pads, with low relief sweat drainers, provide comfort.
Frame colours are combined with different types of lenses – Vario photochromic lenses, made with a patented molded-in film technology, ensure the highest optical quality and a uniform colour change under different light conditions, without the need to switch light and dark sunglasses. The Super clear coating protects mirrored lenses from water, dirt, grease, and oily smears, making them easy to clean. The interchangeable Toric lens is the best solution to better adapt to any face anatomy to improve ventilation and reduce the empty points for UV rays to penetrate. This style comes with a clip-in that easily attaches to the frame front, providing ophthalmic correction for athletes who need it.
Contact: Marcolin (AUS) 02 8456 0946 
Fila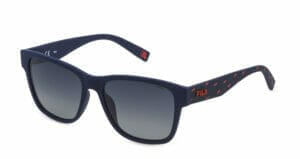 Fila, a leading sportswear brand, is primarily focussed on sports designs. The light, durable, and colourful style makes it a comfortable and stylish fit that's suitable for active people and trendsetters. Pictured is sunglass model SFI118 V15P.
Contact: DeRigo (AUS) 02 9428 1500
Maui Jim
Hidden along the Road to Hana, Huelo is known as the little village of Hawaii forgotten by time, a sort of untouched paradise reminiscent of early Hawaiian life. This quiet corner of Maui is nestled near lava cliffs, mountain valleys and waterfalls, alongside expansive ocean views and historic buildings. For versatility, this rectangular frame combines MauiPure lenses with lightweight nylon and adjustable nose pads to offer comfortable, all-day wear. Huelo, as a new PureAir style, provides protection and crisp views and invites you to find adventure at the heart of your most serene and lush environments.
Contact: Maui Jim (AUS) 02 9452 5575
Mako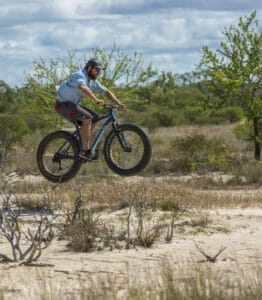 Mako's polarised sunglass range, available in standard and prescription lenses, is created for the outdoors. Born in Australia, Mako eyewear now commands respect across a wide cross-section of sports and leisure activities. Tough construction and quality components are key, but it is the technology in each pair that has enthusiasts, from mountain bikers to Bondi lifeguards, switching to Mako.
Contact: Mondottica (AUS) 02 8436 6666
Ugly Fish Eyewear
Aussie brand Ugly Fish Eyewear prides itself on supplying sunglasses that look cool, while still maintaining maximum form, function and protection for eyes, making them perfect for active people who love to get outdoors. Ugly Fish Eyewear also produces a motorcycle range which is built to ride, offering maximum protection and comfort, all in a slick sports wrap-around frame. Ugly Fish has partnerships with Essilor, Hoya, OSA, PSG and RX Safety Laboratories to supply finished prescription sunglass frame and lens packages.
Contact: Ugly Fish Eyewear (AUS) 1300 369 571
Porsche Design Eyewear
Innovative technology meets sportive design. The dynamic air-intake at the temple of this Porsche frame is the striking design element inspired by automotive design. The symbiosis of high-tech RXP and extremely precise manufacturing, guarantees lightness and unique wearing comfort. Pictured is model P8914.
Contact: Rodenstock (AUS) 02 9748 0988
Safilo Smith
Geared for speed, the Shift Mag gives cyclists and runners every performance advantage possible, from the superlight frame down to the nose piece. The coolest feature is, no doubt, the interchangeable lens technology. Snap the magnet on the side for quick, fingerprint-free lens changes. These Smith sunglasses come with one clear lens as well a colour-enhancing ChromaPop lens.
Contact: Safilo (AUS) 1800 252 016
Lenses for Sports & Adventure
Essilor Xperio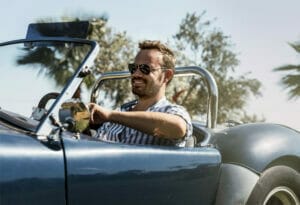 Xperio sun lenses do more than protect the wearer's eyes – they help them experience the world the way it's meant to be seen, in all its rich detail. Xperio offers polarised, tint and mirror options to suit any sporting or lifestyle activity, from running or walking to sailing.
With Xperio, your patients can experience the custom style they want with exceptional lens technology, vision quality, durability and protection to enjoy every moment in the sun.
Xperio sun lenses block UV transmission, and Crizal Sun UV cuts UV from the lens back surface to give maximum protection with E-SPF 50+.
Contact: Essilor Account Manager 
Hoya Sportive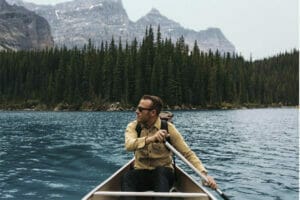 Hoya offers extensive solutions for sports enthusiasts and adventurers.
The Sportive range of lenses is ideal for patients looking for an Rx lens that is suited to a high curved sports or fashion sunglass. These advanced lens designs take into account the curvature of the frame and position of wear, and are available in both single vision and progressives designs.
All Sportive lenses are available in a wide range of materials and coatings, including the Sensity range, Sensity 2, Sensity Dark and Sensity Shine, the extensive Hoya Mirror collection, as well as Hi-Vision Sun Pro – the latest coating technology specifically designed for sunglasses.
Hi-Vision Sun Pro improves the appearance of prescription sunglass lenses by eliminating unwanted colour reflections on the front surface. This makes prescription sunglasses look more like the original planos your patients try on in store.
Hi-Vision Sun Pro coating on the back surface uses a low reflecting technology to reduce ghost images and reflections that commonly occur with sunglass lenses. This greatly improves contrast and clarity of vision.
Combined with 100% UV protection and reduced back surface UV reflection, as well as the ease of cleaning and durability equivalent to Hoya's Diamond finish coating, Hi-Vision Sun Pro on Sportive lenses could be the perfect match for your sport-loving patients.
Contact: Hoya Sales Consultant
Rodenstock Impression Sport 
Rodenstock Impression Sport 2 multifocal and Impression Mono Sport 2 single vision lenses are designed to deliver precise detailed vision, enabling the highest possible performance, particularly during dynamic activities.
An optimal all round view is assured with eye rotation compensation, thanks to Listings Law and higher order aberration control, which reduces spherical aberration, while taking into account individual frame parameters.
As near vision is less important in many sports activities, the Impression Sport 2 is optimised for a distance of around 60cm. This produces an increase in the vision zones and a much reduced swim effect.
All lenses are available in a clip-in version and curved forms for a face form angle of up to 30°.
Increased safety and improved performance can be achieved with contrast enhancing tints. Rodenstock has a wide variety of solid tints and Colormatic IQ Sun Contrast tints that start from 40% and darken to up to 90%.
Contact: Rodenstock (AUS) 02 9748 0988 
SunSync Drive XT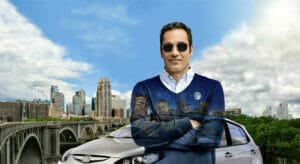 VSP Optics delivers more options for patients seeking a photochromic that works in the car. According to VSP, SunSync Drive XT is an extra-active, light-reactive lens that gets darker, stays dark behind the wheel, and outperforms the market-leading photochromic in three key areas; darkest outdoor colour, best clarity and fastest fade-back time. Available on Unity Relieve and Unity Via Progressive lens ranges.
Contact: VSP Optics (AUS) 02 9694 80 80 
Shamir Attitude III Sport
Shamir Attitude III Sport lenses are an ideal sunwear choice for an active lifestyle. This lens design provides sharp vision across every viewing zone, whether your patient is looking up close at a sport watch or looking at obstacles in the distance.
Suitable for any frame size and shape, Shamir Attitude III lens designs can be combined with NuPolar polarised lenses and a Glacier Sun UV coating for the ultimate eye protection. Glacier Sun UV ensures full UV protection on the front and back surface of the lens and NuPolar lenses block annoying blinding everyday glare that can inhibit vision when participating in sport activities.
In 2021 Marcolin, a global leader in eyewear, partnered with Shamir Australia to fit prescription Australian made lenses into adidas Sport eyewear. This winning partnership offers consumers any nine adidas Sport styles fitted with Shamir Attitude III Sport lenses, that are polarised with a Glacier Sun UV coating.
Contact: Shamir (AUS) 1300 553 465
Zeiss Polarised Lenses
Polarised light reflections can lead to disturbing glare, especially when fishing or participating in water sports. Natural light travels in all directions. Horizontally polarised glare from shiny surfaces like water is absorbed by Zeiss polarised lenses while the remaining light is transmitted. The result is fewer irritating reflections, giving your patients clear, comfortable vision, even in bright sunlight.
Other Zeiss lenses suited to outdoor adventures are Zeiss PhotoFusion and Zeiss AdaptiveSun lenses, which automatically adjust their colour intensity, depending on UV light conditions, to optimise vision. All come with 100% UV Protection.
Contact: Zeiss Account Manager 
Grouse Photochromics
CR Surfacing is introducing the latest photochromic technology on the market; a photochromic dipcoat, specifically developed for Australia's harsh conditions. In our sunburnt country, people are exposed to extremely high levels of UV radiation. CR's "ground-breaking" Grouse photochromic coating provides 100% UVA and UVB protection, is applicable to any lens index, and is available in a graduated colour. According to CR Surfacing, "This revolutionary technology overcomes the boundaries of photochromic lenses as we know it" and features an easy switch from clear to dark.
Contact: CR Surfacing AUS) 03 8795 9111
OSA NeoSun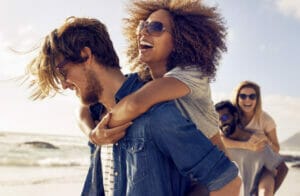 NeoSun lenses give wearers broader flexibility with prescription sunglasses. Designed to fit a variety of frames, including sports, fashion and rimless, they will enhance every patient's lifestyle.
NeoSun is available in single vision and progressive lenses, in a variety of tints, or polarised and with the option to add a mirror finish.
Contact: OSA Account Manager