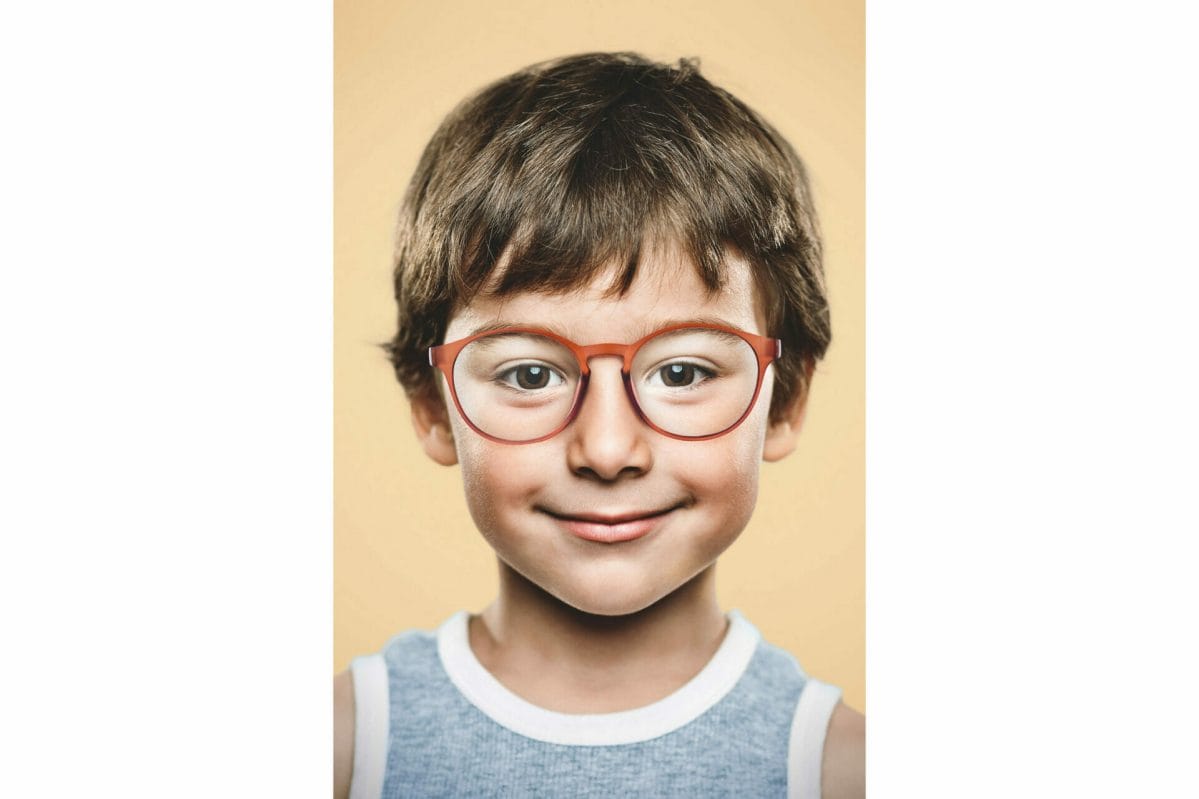 Recently, I asked some leading myopia management experts if they had a favourite modality for myopia control – did they prefer specialised myopia-controlling spectacle and soft contact lenses, orthokeratology (OK), outdoor hours or atropine – or a combination? I also asked about their preferred monitoring and management methods.
Here's what they had to say.
From The Myopia Clinic, Melbourne, Philip Cheng, explained, "My approach is to always personalise the treatment for the patient in the chair. This depends on the level of myopia, rate of progression, age, risk factors, binocular vision (BV) function, patient and parental preferences, and likely compliance. OK, multifocal soft contact lenses (MFSCL), myopia defocus (MD) spectacle designs, atropine and combination treatments, are all discussed. Outdoor time and environmental advice are on top of the mentioned treatments."
We must commit to a process of understanding the mechanisms behind the inescapable growth in global myopia
He went on to say that axial length is the most sensitive measure to monitor change and is his preferred method, followed by careful dry refraction with cycloplegia on indication.
Heidi Hunter of Custom Eyecare, Newcastle, NSW was largely in agreement, saying, "It depends on the patient. Most of my progressing myopes are OK wearers, because that's where we started. I'm doing more MFSCLs and MD spectacle lenses these days. I hardly prescribe atropine, as I co-manage a heap of atropine kids with ophthalmology, often on dual therapies. I mention outdoor time to all, but my understanding is that it's more helpful for myopia prevention".
She also mentioned revamping the practice website's myopia management content to make it more comprehensive.
Jess Chi of Eyetech Optometrists, Carlton, Victoria simply stated, "Ortho-K all the way! It's what I do. Good enough for me, good enough for your child". She says this jokingly (sort of). An OK wearer herself, she added, "There is no 'one size fits all approach' – prescribing the correct modality is about individualising care, and is child/ parent/situational-dependant. We have firm evidence that many myopic management strategies work – it doesn't matter what practitioners do, as long as they do something.
This may just be about having the conversation to bring about awareness, which is better than nothing." This is a common view. At the very least, doing something is better than doing nothing. Doing nothing is getting closer and closer to being deemed 'unethical' or even potentially 'malpractice'.
THE BIG PICTURE
We've all heard the projection: if current trends continue, 50% of the world's population will be myopic by 2050 and 10% of that population will have high myopia.1
This calls for our entire industry to rethink the fundamentals of human vision and its inherent development, says Steve Newman, Executive Officer of the research and development division at Menicon. Sharing his thoughts and observations he said, "I've been fortunate to participate in this industry since the 1970s. I have experienced some of the major paradigm shifts in products and services that were the standard at the time, only to see them become obsolete as tangential technology changed the landscape. Who remembers prescribing and fitting aphakes with spectacles and the attendant 'Jack-in-the-box' effect?
Axial elongation is irreversible and axial length measurement should arguably be a standard in all cases
"These changes and advancements, in providing the best possible eye care to patients, pale into insignificance when compared to what's facing us now."
Mr Newman believes vision correction – once a remedial platform that helped the human race escape the processes of natural selection and provided means for perhaps the greatest leap forward in human intellectual growth – is now a prospective issue.
"We must commit to a process of understanding the mechanisms behind the inescapable growth in global myopia; becoming experts in the shortest period of time. The problems we created, many years ago, are accelerating faster than our ability to apply 'remedial' solutions. Our industry is expected to protect the future visual development of our children in a world that is demanding the induction of ever-increasing amounts of information at ever-increasing speeds of access, via a visual mechanism that was never designed for this.
"The notion of just fitting a pair of remedial corrective lenses, to help a child see the blackboard at school, is fading fast. I believe that myopia control will become the major driving force in our industry and will have significant future implications for human development."
INFORMATION AND DATA
William Tse, General Manager at SEED Contact Lens ANZ, says myopia management is relevant today because of the digital age. "Thankfully there are a multitude of treatment options, including multifocal contact lenses with centre-distance and extended depth of focus designs (EDOF), that are used by practitioners to manage myopia".
In the case of SEED, he explained that the innovative design of its 1dayPure EDOF lenses optimises vision while discouraging axial elongation. It does this by delivering good global retinal image quality (RIQ) for points on, and anterior to, the retina, while degrading RIQ posterior to the retina.
"The approach is in line with the hypothesis that eye growth is guided by visual image quality," he explained.
With new tools, evidence and data being released all the time, it is critical that we, as a profession, are committed to remaining upto- date and educating patients, as well as their parents/carers. In doing so we can engage all parties in the process of myopia management; for the best chance of achieving compliance and, therefore, optimal outcomes.
Indeed, patient education is something that Jagrut Lallu, of Rose Optometry, Hamilton, New Zealand, said he is focusing on. "The different reports provided by varying instruments and specialised websites are useful," he said, adding that BV assessment and appropriate management of accommodative lag is "hugely useful" although he felt that unfortunately, many practitioners shy away from such management.
Sydney optometrist Oliver Woo, summed things up nicely. "It doesn't matter if you work in a chain store or are a small independent practitioner; education about the real meaning of myopia is getting more important. It's not just 'dioptres', it's also about 'millimetres'! Axial elongation is irreversible and axial length measurement should arguably be a standard in all cases, not just myopes.
"This is a scientific way to communicate with patients and parents that clearly illustrates changes."
He said his practice uses MD ophthalmic lenses in the low myopia category as a preventive care approach, and that peripheral defocus soft contact lenses are used extensively in low and high Rx patients.
He concluded, "Orthokeratology is my preferred option and one that many parents choose. This is probably due to accumulating successful cases and data. Deciding on the best options for managing myopia requires good communication with the parents, understanding the lifestyle of the kids, evidence-based data and optical biometry".
Importantly, it's never too late to start myopia control, as Ulli Hentschel, National Training & Development Manager at Hoya Lens Australia pointed out. "A highlight from the third year follow-up study2 for defocus incorporated multiple segments (DIMS), is that a control to DIMS group had a significant slow-down of myopia progression in the year they switched to DIMS.
"This is relevant because I think there will be a huge number of children that will come into practices having worn single vision lenses (i.e. no myopia control) for the first couple of years, and they will be prescribed Miyosmart, our spectacle lens that incorporates DIMS lens design.
"I expect a question that the parents of these children ask, could be, 'Are we too late for treatment?' Fortunately, we have the data to show that even if they start later, you can still achieve great results." Take a look at some of the available options in the following product section.
References 
bhvi.org/news/prevalence-50-of-the-world-myopic-by-2050 
Lam CSY, et al. Br J Ophthalmol 2021;0:1–5.
Contact Lenses for Myopia Control
MiSight 1 Day
MiSight 1 day is the first daily disposable soft contact lens that has been specifically designed for myopic children.1,2 
This lens has been the focus of the longest continuous soft contact lens study for myopia management.1-3 
Innovative MiSight 1 day contact lenses with ActivControl Technology have been demonstrated to control both axial elongation and myopic progression while fully correcting refractive error,3 and nine out of 10 children prefer MiSight 1 day to glasses.4,5*† 
Contact: CooperVision Account Manager 
References 
Chamberlain P et al. A 3-year randomized clinical trial of MiSight lenses for myopia control. Optom Vis Sci 2019;96:556–567. 
Chamberlain P et al. Myopia Progression in Children wearing Dual-Focus Contact Lenses: six-year findings. Optom Vis Sci 2020;97(E-abstract):200038. 
CONSORT 2010 Explanation and Elaboration: Updated guidelines for reporting parallel group randomised trials BMJ 2010;340:c869 doi: 10.1136/bmj.c869. 
Sulley A et al. Wearer experience and subjective responses with dual focus compared to spherical, single vision soft contact lenses in children during a 3-year clinical trial. AAO 2019 Poster Presentation. 
CooperVision data on file, 2019. *95-100% of children expressed a preference for contact lenses over glasses at each visit over 36 months. †'How much do you like wearing your contact lenses?' 87/97 (90%) Top box 'I like contact lenses the best' Subjective response at 60 months. 
NaturalVue Multifocal
NaturalVue Multifocal 1 Day contact lenses, by Visioneering Technologies Inc, are designed with a high amount of relative plus power in the periphery. This uninterrupted plus power progression induces peripheral blur in the brain, referred to by VTI as Neurofocus Optics. Proven clinically effective for myopia progression control, NaturalVue Multifocal contact lenses with Neurofocus Optics focus peripheral light rays in front of the retina to remove peripheral hyperopia.
Contact: info@vtivision-anz.com
Menicon Bloom
Menicon Bloom, the first CE-approved OK contact lens therapy for myopia control management, will be available in the first quarter of 2022.
Menicon Bloom Night therapy involves the overnight wear of a specially designed OK contact lens, manufactured in hyper oxygen-permeable Menicon Z material that ensures optimal corneal oxygenation for comfortable and safe contact lens wear.
The fitting of Menicon Bloom Night is optimised by the use of Menicon's Easyfit system, a sophisticated software which accurately guides the optometrist through the fitting process. Additionally, a specially designed smartphone application, the Bloom App, has been developed to enhance monitoring and communications between optometrists and patients.
Menicon Bloom Night is also complemented by Bloom Care and Bloom Progent, Menicon's established lens cleaning solutions to ensure proper lens hygiene and safety for patients.
Contact: Menicon Account Manager
Spectacle Lenses for Myopia Control
MyOnic Freeform
Opticare's innovative MyOnic Freeform lens uses para-central hyperopic defocus to reduce axial length growth. The MyOnic uses digital technology to create a hyperopic shift outside the foveal region.
Opticare also supplies the freeform progressive Relax lens, which uses conventional addition to relax accommodation for near tasks.
Contact: Opticare (AUS) 1800 251 852
Myopilux Plus and Myopilux Max
Essilor has studied myopia control for more than 25 years. Working with myopia scientists from around the world, including in Australia, the company's research has led to the release of Myopilux Plus and Myopilux Max in the Australia/New Zealand market.
Myopilux Plus is targeted for esophoric myopes who are progressing and have a lag of accommodation greater than 0.50D. In a three-year study, this short, progressive reduced progression by up to 0.45D.
Myopilux Max is for any myope progressing at more than 1.00D per year. This executive bifocal includes 3ΔIn for each eye, which compensates for the exophoric shift induced by the near add. In a three-year Canadian study, myopia progression was reduced by up to 0.85D.
Both lenses use a +2.00D addition; this is the power used in studies where spectacle lenses slowed myopia progression.
Contact: Essilor Account Manager
Zeiss MyoKids Pro and MyoVision Pro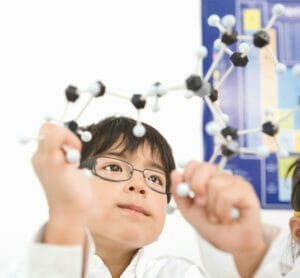 Myopia is on the rise, with predictions that estimate 50% of the population will be myopic by 2050. Zeiss offers two specific design solutions for managing myopia.
Zeiss MyoKids Pro is a progressive lens design with special near vision that focusses on reducing accommodative lag. This design ensures the optics are optimised for children six to 12-years-old.
Zeiss MyoVision Pro lens is a single vision design that applies the principles of peripheral defocus management on the peripheral retina, and ensures clear central distance vision. All age-specific parameters are considered to optimise optical performance for growing children's eyes.
Contact: Zeiss Account Manager 
MiyoSmart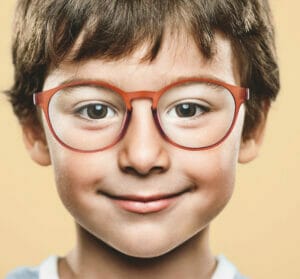 Launched in Australia and New Zealand in 2020, Hoya has recently announced the results of a three-year follow-up clinical study on its award-winning MiyoSmart spectacle lens, with patented defocus incorporated multiple segments (D.I.M.S) technology. The new study,1 published in March 2021 in the British Journal of Ophthalmology, was conducted by the Centre for Myopia Research at The Hong Kong Polytechnic University and followsup on the two-year study which previously demonstrated evidence of the effectiveness of the lens in slowing down the progression of myopia, on average, by 60%* in children ages eight to 13.2
The three-year follow-up study conducted on 120 children in Asia, included 65 children using the MiyoSmart lens who took part in the previous study, and 55 children who moved from using a single-vision lens for two years to the MiyoSmart lens in the third-year of the study. At the end of the third year, results in the original group of children using MiyoSmart showed that slowing in myopia progression over time was sustained. The group that moved from regular single-vision to the MiyoSmart spectacle lens showed a significant and immediate slow-down in the progression of myopia.
MiyoSmart is available to practices that meet the accreditation criteria throughout Australia and New Zealand.
Contact: Hoya Account Manager 
* Myopia progression (SER) by 59% and axial elongation (AL) decreased by 60% compared with those wearing SV lenses. 
References 
Lam CS, Tang WC, Lee PH, et al. Myopia control effect of defocus incorporated multiple segments (DIMS) spectacle lens in Chinese children: results of a 3-year follow-up study. British Journal of Ophthalmology Published Online First: 17 March 2021 doi: 10.1136/ bjophthalmol-2020-317664. 
Lam CSY, Tang WC, Tse DY, et alDefocus Incorporated Multiple Segments (DIMS) spectacle lenses slow myopia progression: a 2-year randomised clinical trial British Journal of Ophthalmology Published Online First: 29 May 2019. doi: 10.1136/bjophthalmol-2018-313739.