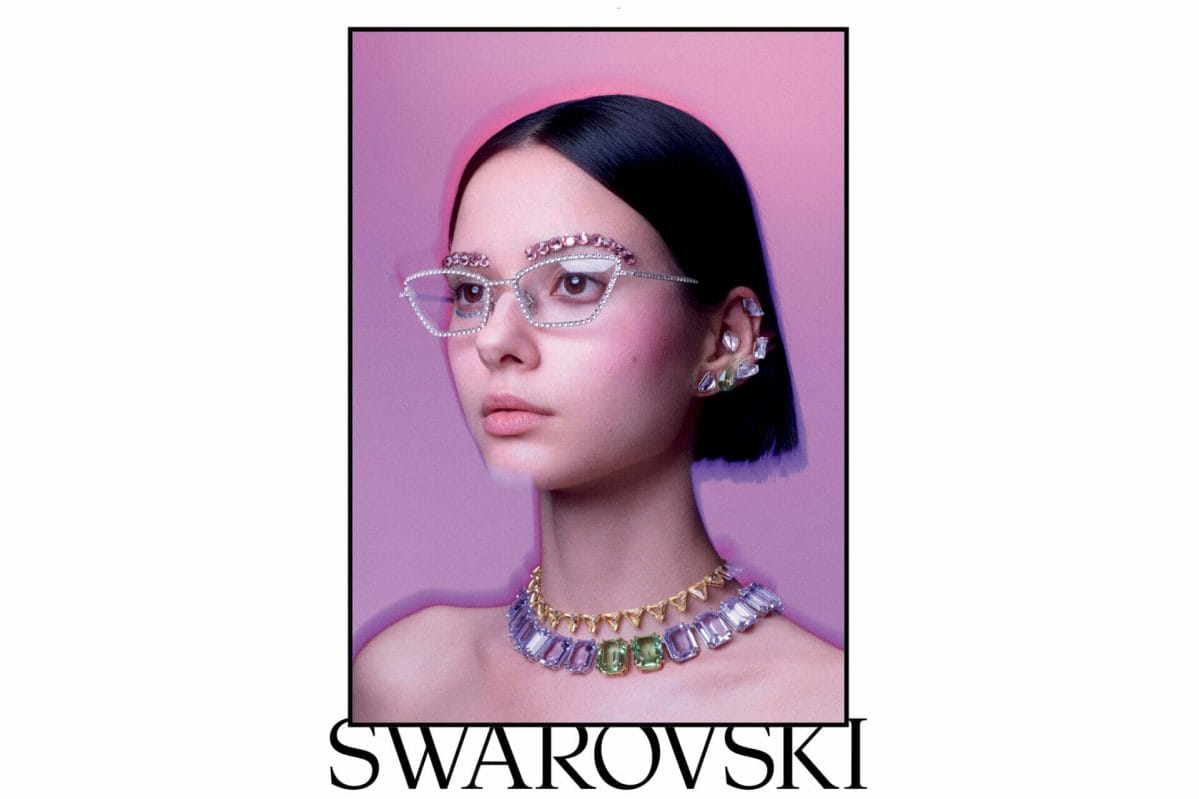 Swarovski is a wonderlab, where magic and science meet. Founded in 1895 in Austria, this iconic company unifies all of its people under one spellbinding concept to bring forward a wondrous world of crystal craftsmanship.
Swarovski designs and manufactures the world's highest quality crystal, gemstones, Swarovski-created diamonds and zirconia, which are embedded in jewellery and accessories, objet-d'art and home decor. In 2009, Swarovski entered into a licensing agreement with Marcolin and, together in 2011, they launched the first Swarovski Eyewear collection.
mivision spoke to Matteo Blandi, marketing, communication and events director at Marcolin, about this highly successful partnership.
Q. Within a competitive landscape, what makes Swarovski Eyewear standout?
Swarovski's eyewear collection embodies the perfect balance between femininity and modernity, interpreting the maison's iconic crystals in eye-catching, contemporary proposals. The quality of materials used for Swarovski frames, the wide variety of shapes and vast range of colours – from traditional hues to on-trend nuances – ensures its appeal.
Following a successful global rebrand this past spring, Swarovski is poised to expand beyond the boundaries of one specific eyewear category. For Collection II, our newest iteration, Creative Director, Giovanna Engelbert played with wonders beyond jewellery to fulfil our brand's promise of a crystal lifestyle. We have, therefore, proudly reinvigorated our eyewear collection, with new pieces that remain informed by key pieces from our jewellery families.
Q. Do you have a typical customer for Swarovski Eyewear?
The Swarovski woman enjoys distinguishing herself with charm and personality. She is up-to-date with all the latest fashion trends and very selfconfident; her feminine yet versatile look adapts to every occasion.
Q. Who designs Swarovski Eyewear?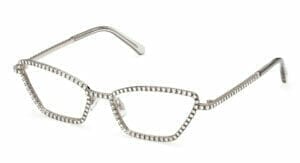 Swarovski Eyewear is the result of a successful collaboration between Marcolin and Swarovski. To design and engineer our frames, we have designers, technical experts, and research and development specialists, working side-by-side with the brand's business and creative development teams. Every frame is designed for purpose and perfectly represents our iconic brand's DNA.
Q. What inspires Swarovski Eyewear designs?
Every pair of glasses has a unique story made up of many chapters. Above all, is a story that speaks of style, quality, expertise and passion, because from concept to final realisation, every element is dealt with in detail to produce sought-after glasses that are admired all over the world.
Q. How do you maintain the quality of Swarovski Eyewear?
Our eyewear is the result of a creative process born of synergistic collaboration between the Swarovski team and Marcolin's design, material research, technical and prototype departments. They collaborate throughout every one of the 60 to 90 steps required to make each frame. And, because we complete each frame by hand, we are able to guarantee that materials and execution pass the strictest quality controls at every phase.
Q. Is there an iconic Swarovski Eyewear style?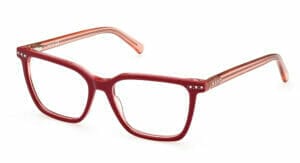 Micro Pave SK5421. These cat eye pave crystal glasses are a modern twist on a wardrobe essential. With fine metal frames adorned with crystals, they are finished with transparent temple tips and are sure to become a go-to pair.
Q. What can we expect to see in your next collection?
The focus for next season will be on experimentation as we reinterpret the new iconic elements of Swarovski. The collection will invite the final customer to express their personality by rethinking their looks with more daring details. A joyful colour palette will be a must-have to bring about a mood of positivity and optimism. Shapes will be a perfect mix of unexpected profiles and ready-to-wear. Lenses will be monochromatic with vitaminic colours, such as yellow and pink. Metallic effects, with deep gold and silver in tone-on-tone combinations, between lens and frame profiles, will become a new essential element of our eyewear collection.
Q. And what about the future?
The design process is ever evolving. While we look to the future to realise and push the boundaries of trends, we will also continue to honour the heritage on which the brand was built. Contemporary shapes, eyecatching gemstones, details and attention to the quality of materials, will identify our new eyewear styles.
Swarovski Eyewear is distributed in Australia and New Zealand by Marcolin (AUS) 02 8456 0946.