The last two years have passed in a blur, with many people working from home in their leisure wear or pjs. Now, as we settle into 2022 and people return to office environments, it's the perfect time to get them decked out in fresh new frames that add colour, confidence and clarity to their working environments.
mivision asked James Gibbins, co-director of the Australasian College of Optical Dispensing (ACOD), to provide professional advice that will help you achieve the optimal frame fit for your patients.
When it comes to eyewear for professionals, there are endless choices that need to be whittled down based on the profession or trade of the patient in front of you, their personal style, preferences, skin and hair tones and face shape.
Whichever frame you recommend and your patient finally chooses to adopt, following these seven simple steps will help to ensure they feel comfortable in their new specs from day one – and that their vision is optimised.
HORIZONTAL ALIGNMENT
Ask your patient to put the frame on, ensuring the temples are not caught up in any hair and are sitting 'down' on the tops of the ears. Now, look straight at the customer to check that the frame is sitting correctly – i.e., that it is as horizontally aligned as possible. This can be challenging because most customers will have some asymmetric facial features – one ear slightly higher than the other, or an eyebrow slightly higher or a different shape (perhaps born, plucked or drawn on that way). Sometimes it is almost impossible to get the frame looking perfectly straight, due to uneven ears and eyebrows. In this case, aim for the best compromise possible, taking care, with your language, not to offend by referring directly to these irregular features.
NOSE PADS
When nose pads are present, ensure they sit flat and flush against the nose, rather than sitting on an edge. People's nose shapes can vary massively, from large noses that project forward, which require the pads to almost face each other, through to very flat noses with a low crest, which require the pads to be rotated so they are both facing the same direction, towards the customer. If pads are not left flush against the nose, but on an edge, they can leave unsightly and painful marks.
PANTOSCOPIC ANGLE
This is the angle the frame makes with the face, and is critical to ensure optimal vision is achieved when fitting sophisticated occupational lenses. It can also be the most difficult step to master. Adjustment involves increasing or reducing the angles the sides make with the frame front, which can be made difficult by the thicker or unusual hinge and side construction of many of today's frames. Ideally, aim for minimum air space between both the brow at the top and the cheeks at the bottom edges of the frame front. Some customers (mostly men) have a pronounced and projecting brow line, which requires the angle to be increased to bring the top edges away from the brow. Alternately, some others (mostly women) have high and full cheeks, requiring this angle to be decreased, in order to bring the bottom edges away from the cheeks. Either way, remember that lens designs usually give better performance when eight to 12 degrees of pantoscopic angle is achieved. Doing so for progressive lenses will result in an increased field of view in the near, which is hugely beneficial for the customer.
SIDE WIDTH
We've all seen spectacle wearers take off their spectacles, revealing a very noticeable and often painful 'track' running along the side of the head where the temples have been pressing. This is always a dispenser error, and in this instance, the sides need to have their angle of let back significantly increased, to allow a little air between the sides of the spectacles and the sides of the wearer's head.
SIDE BOW
A person's head usually has a slightly roundish shape at the sides, and therefore so should their spectacle sides. The amount of bow to incorporate will be dictated by the amount of let back induced in the previous step.
LENGTH TO BEND
This is another often neglected step. Look behind the wearer's ears to ascertain where the side bend is currently placed, in reference to the top and back of the ear, before making any adjustments. While there are a few ways to approach this, some might be inappropriate today as we are increasingly observant of people's personal space. The recommended, and most effective, way is (after gaining clear informed customer consent), to gently bend the edge of the ear to allow a clear line of sight to this area. For most general adjustments, we are aiming for a comfortable and gentle hold (as opposed to a very loose or very tight adjustment), position the bend of the side at 1–2mm behind the top of the ear. This amount of space will allow the customer to change facial expressions without the frame 'tugging' at the back of their ears.
ANATOMIC BEND
This final adjustment involves checking how the frame aligns with the side of the head behind the back of the ear, and in particular, the shape and position of the mastoid. This is the part of the skull that can be anywhere from fairly flat to quite enlarged and egg shaped. For some people with significant nerves in this area, any untoward pressure can trigger headache or, on occasions, migraine. This makes it essential to ensure you carry out this step thoughtfully and with great care.
I hope you find these seven steps to fitting frames useful as you help prepare your patients for the year ahead with optimal eyewear. These techniques are taught and assessed as part of the Certificate IV in Optical Dispensing at the ACOD.
James Gibbins is a director and senior trainer at the Australasian College of Optical Dispensing, which delivers quality training and continual professional development to meet the growing needs of the optical dispensing industry. Visit: acod.edu.au. 
Reference 
David Wilson and Steve Daras. Practical Optical Dispensing. 
Fitting Frames for Professionals
Nina Ricci 
Modernity meets sophistication. The beauty of Nina Ricci optical frames lies in their simplicity, as seen here with model VNR296 in 0300 gold.
Contact: De Rigo (AUS) 02 9428 1500 
ic! berlin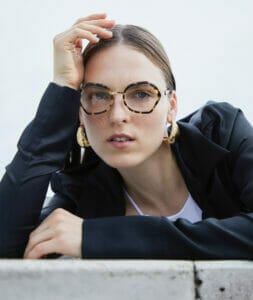 Bold Are You, a new collection for women, is dedicated to bold individuals who are not afraid to follow their own path. Daring feminine elements are incorporated in reimagined classic styles, including silk acetate-hybrids – the lightest and thinnest collection offered by ic! berlin for a secure and comfortable fit. The new acetate colours of the Eco family are composed of cellulose acetate with a plasticiser of vegetable origin. Special accents include the newly interpreted ic! berlin hinge and three-dimensional acetate milling.
Contact: Eyemakers (AUS) 02 9960 7766 
Lindberg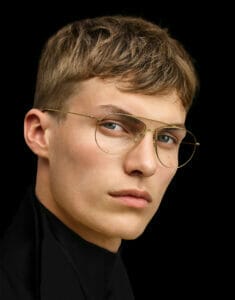 For Lindberg's brand-new, patent pending product line – thintanium – the designers and engineers pushed the possibilities of titanium to new levels by creating what's most likely the thinnest full-plate titanium eyewear collection in the world. Thintanium is both cutting-edge and minimalistic, setting the tone for the future of eyewear fashion.
Visit: lindberg.com
Teh Domain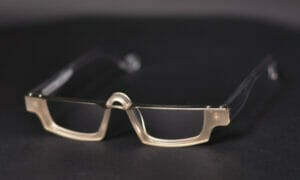 Niloca eyewear does it again with this delightfully playful re-interpretation of the otherwise too serious lookover genre, that's found in too many boardrooms, or more aptly, 'boredrooms'. Niloca, where fun is serious and confidence playful.
Visit: niloca.com 
Opticare Instyle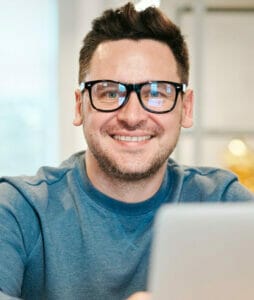 Instyle eyewear is elegant, stylish and made from quality materials. This affordable solution for budget-conscious professionals is available through Opticare's frame and lens package. It can also be ordered on consignment to your store.
Contact: Opticare (AUS) 1800 251 852 
Paul Taylor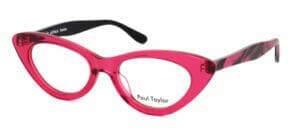 Audrey is a classic cat eye that captures the fun and excitement of the 1950s when TV went technicolour. Bold and bright, they add a daring touch a la Thelma & Louise. Audrey comes in a variety of colours, from a stunning soft pink and mauve combination, to deep cocktail rose with fuschia pink, cool pale blue-fronted frames with blue and black fleck temples, or the wilder multicoloured tiger-fronted frames and burnt orange mottled fronts with tiger temples.
Crafted in Japan from Italian acetate, they're finished with German engineered metal hinges.
Visit: paultaylor.com.au 
LA Eyeworks 
Drenched in lush, captivating colours, Quinto charms with a thoughtfully tailored silhouette that exudes urban wit and expressive style. This stunning frame gives the wearer an opportunity to push the boundaries throughout the day and sail in and out of meetings with expression and colour.
Contact: ProOptics (AUS) 02 8007 6041 
The Elusive Miss Lou 
The world of business is ever changing, but the one constant is that confidence is Queen. Whether your patient is pitching a new marketing strategy or chatting around the water cooler, the strong colours in Miss Lou frames will embolden them to stand out and be heard. Pictured is Spring in strawberry.
Contact: The Elusive Miss Lou (AUS) 0414 908 841
Robert William Morris 
In 1996, Robert William Morris created William Morris London to offer designer glasses with superb, original British designs.
With a vast range of styles for both men and women, William Morris London is the perfect brand for any business professional.
Contact: Frames Etcetera (AUS) 08 9248 1882 
Tom Ford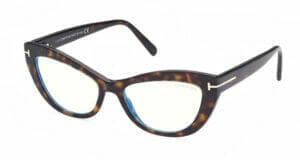 Tom Ford eyewear fuses masterful hands-on design with Made-in-Italy craftsmanship. Luxe materials and the signature, sleek 'T' logo imbue even the most flamboyant shapes with sophistication. The FT5765-B (pictured) features an elongated update of the classic cat eye. The thick frontal lines continue the flex temples of this acetate frame that features blue block lenses.
Contact: Marcolin (AUS) 02 8456 0946 
Owden 
Owden is a Japanese brand featuring unparalleled craftsmanship and attention to details. Masters of titanium sculpting, this striking brand is now available to practices via Minerva Optics Eyewear.
Visit: minervaoptics.com.au 
Paname 
Uniquely quirky, the French eyewear brand Paname delivers must-have multicolour combinations and designs that range from classic styles to fashion forward.
Visit: minervaoptics.com.au 
Götti Switzerland 
Gotti Switzerland titanium eyewear displays harmonious proportions and is characterised by the highest technical precision and aesthetic sophistication. Created with the very best Japanese titanium, a number of models incorporate laser-sintered additive surrounding the rim, such as model Daley pictured here. Perfect for the modern day professional woman.
Contact: Aarons (AUS) 07 3367 8447
AM Eyewear 
Founded in Australia during 2003, AM Eyewear has an established artisan approach to crafting exceptional eyewear. Among the brand's latest collection is a frame that takes the cat eye shape one step further, bringing in edgy crystals and unexpected acetate patterns.
Contact: AM Eyewear (AUS) 02 9357 4550
Le Specs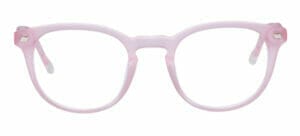 Le Specs February 2022 optical collection focuses on new interpretations of versatile, vintage-inspired styles in an array of colours and sizes, made from the finest handcrafted acetates. New women's styles balance a youthful attitude with grown-up glamour, while for men, the focus shifts towards refined silhouettes finished with subtle masculine details. The standout unisex style La Play offers a rounded vintage aesthetic with sophisticated European proportions. It is also available in a slightly larger sunglass edition.
Contact: Sunshades (AUS) 02 8303 730 
Maui Jim 
With a range spanning over 500 frames, Maui Jim's optical collection offers a broad assortment of attractive, high-quality styles ensuring retailers can curate the ideal optical collection for their store, based on frame material, design, price point and patient needs. Purchase a complete, all-inclusive 'frame and lens' package with no add-on charges. Maui Jim optical frames are available with proprietary Blue Light Protect and High Contrast lenses and can also be fitted with PolarizedPlus2 prescription sunglass lenses.
Contact: Maui Jim (AUS) 02 9452 5575 
Ugly Fish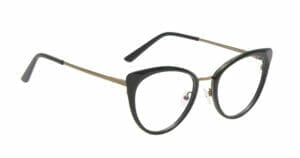 These stylish, affordable Ugly Fish glasses with blue light filtering lenses, help to filter certain high energy visible (HEV) light frequencies from digital screens to alleviate symptoms like tired eyes, sleepiness and exhaustion. All glasses in the range are rx-able.
Contact: Piranha (AUS) 1300 369 574 
Scotch & Soda 
Scotch & Soda celebrates the free spirit of Amsterdam. Effortlessly connecting the expected with unexpected, the brand is inspired by the liberal outlook of its home city, championing individuality, authenticity and the power of selfexpression to create the unique – an attitude reflected in its designs.
Contact: Mondottica (AUS) 02 8436 6666 
David Beckham 
Contemporary in feeling and subtle in details, these frames are dedicated to the stylish individual with a taste for fashion who enjoys creating their own look. Finding their inspiration in global icons past and present, David Beckham optical is designed for every day.
Contact: Safilo (AUS) 1800 252 016
Skaga 
Skaga has more than 70 years of Swedish design tradition, heritage and craftsmanship. The brand's emphasis is on strong traditional values of functionality, modernity and sophisticated minimalism. Pictured is model SK3013 Samvete in black semi-matte.
Contact: Marchon Eyewear (AUS) 02 9697 8080 
Rodenstock 
Genuine Rodenstock spectacles, made from materials including titanium and stainless steel, deliver the perfect combination of premium quality, innovative technology and timeless design that's set to impress. These aesthetically appealing spectacle frames deliver maximum wearing comfort for professional men and women throughout the world today.
Contact: Rodenstock (AUS) 02 9748 0988 
Kirk & Kirk 
British designers Kirk & Kirk have launched two new shapes in their iconic Kaleidoscope Collection – Finn and Nancy – both heralding a vintage touch.
Drawing on the popularity of Bert and Guy in the Centena collection, Finn (pictured) is a double bridge unisex frame with a retro edge. Meanwhile, Nancy brings an upsweep to the feminine element of the Kaleidoscope collection, combining retro chic with contemporary lines.
The entire Kaleidoscope collection, including Finn and Nancy, is available in an exciting new tone of blue, named Capri, inspired by the tranquil shores of the iconic island.
All Kirk & Kirk frames are hand-crafted in France from start to finish in their bespoke Italian acrylic.
Contact: kirkandkirk.com 
Sea2see 
Positano 02 in graduated Havana Shades Grey, is made from recycled marine plastic and handmade in Italy. Weighing in at 11grams, this award-winning unisex frame is lightweight and has flexible hingles and adaptable temples for optimum fit and comfort.
Sea2see has pioneered the use of 100% recycled raw material to make goodlooking sustainable eyewear that people can wear as "a statement of change".
Contact: www.sea2see.org