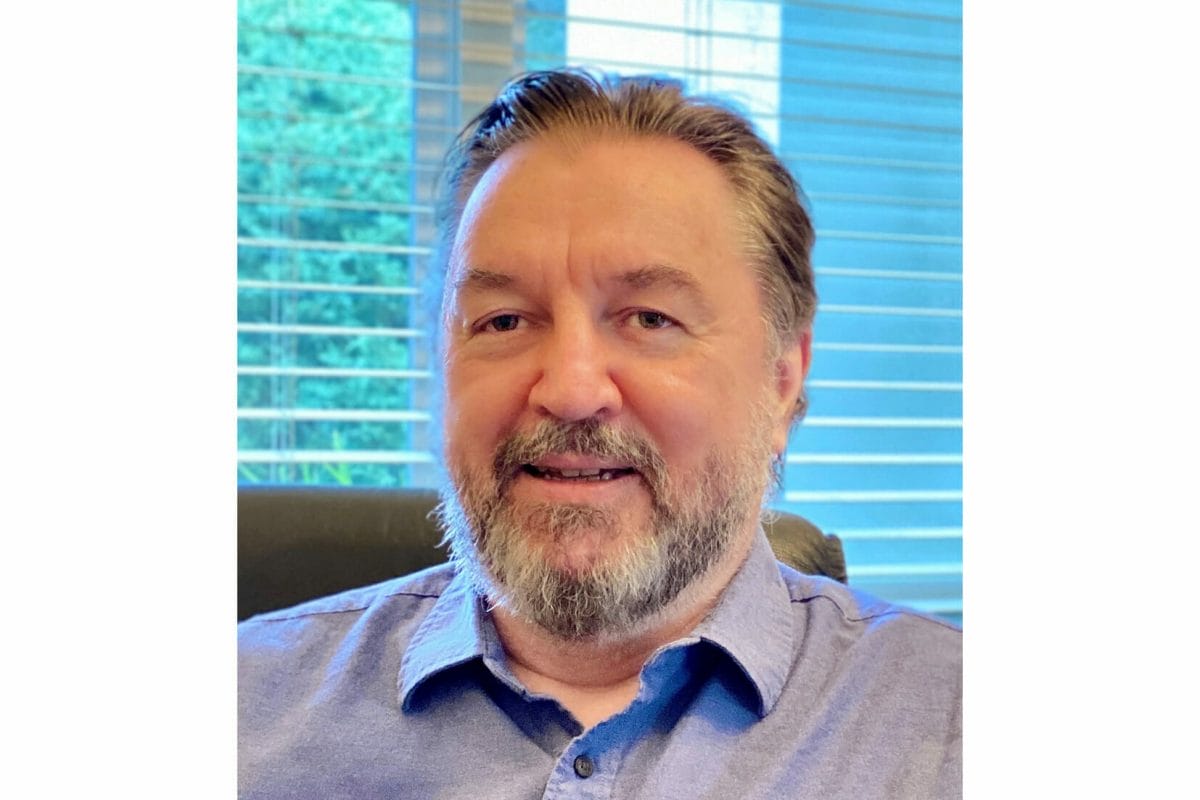 When global myopia expert Dr Noel Brennan recently returned to Australia to visit family, mivision took the opportunity to ask him about his deep interest in myopia and his views on our approach to its management.
Dr Brennan, now a grandfather four times over, has dedicated his life to researching contact lenses and myopia in both academia and private enterprise. Currently a Clinical Research Fellow and Global Platform Lead (Myopia Control Research) for Johnson and Johnson Vision (JJV) and based in Jacksonville, Florida, Dr Brennan grew up in Australia. His interest in myopia research was ignited in 1984 while completing his PhD on contact lenses, at the University of Melbourne.
"I was sitting in a cubicle in the post-grad section when fellow student Patricia Poropat (nee Kiely), in the cubicle next door, passed me a paper she had ready for submission.
"She asked me to take a look.
"It was a fascinating piece of work which, I believe, continues to be under-appreciated for its insight. Its initial intention was to look at the critical age of refractive development by considering the time of disease onset in children with low vision.
"I was interested to observe that kids who had more peripheral eye disease at an early age were more likely to become myopic than kids with central retinal disease. To me, this was a very early indication of the importance of the peripheral retina in myopia development."
Dr Poropat's paper was published 1985.
With his interest in myopia research triggered, Dr Brennan worked with Dr Poropat as well as Professors Sheila and David Crewther who were working on a primate model of myopia and, later with Professor Algis Vingrys, on a chicken model of myopia.
"At that time, we were unaware that an epidemic of myopia was coming – our research at the University of Melbourne was really motivated by curiosity," he explained.
In the mid 90s, Dr Brennan left the university and with his partner, Dr Chantal Coles, set up a boutique research consultancy, concentrating on contact lens research, with the aim of achieving more than was possible within the confines of academia.
"We were successful. We were approached by a number of organisations to undertake research, and we made significant contributions to the design of medical devices, including contact lenses, intraocular lenses, lens care solutions and instrumentation, as well as undertaking academic work," he explained.
However, the financial crisis that hit the globe in the late 2000s challenged their business and so, when in 2011, JJV asked Dr Brennan to lead its myopia program, he jumped at the chance.
"I was totally thrilled – it gave me the opportunity to pursue both my loves – contact lens and myopia research."
Since joining JJV in 2011, Prof Brennan hasn't looked back.
"As head of the R&D group for myopia, I was involved in product development as well as basic research. A few years ago, I realised I couldn't do both the R and the D really effectively, so I suggested to upper management that they make a colleague of mine the leader of myopia product development so I could concentrate more on the basic science and concept development. More recently (Professor) Monica Jong was appointed Global Head of Professional Myopia Education, another role that I'd been covering."
Dr Brennan has access to a broader team of more than 50 people in-house at JJV and partners with different institutions around the world, including a AU$36 million research project underway with the Singapore Eye Research Institute that he initiated. His team also engages with established and emerging global experts in myopia, including Professors Mark Bullimore, Ian Flitcroft, and Kate Gifford. Prof Bullimore has written an education article published in this issue of mivision.
DRIVING KNOWLEDGE, BUSTING MYTHS
"Solving the problem of myopia is a huge driver for me – as a researcher it's such an intriguing challenge because there is so little that we know about so much of myopia at this stage.
"We're really at the beginning of understanding what's going on – 20 years ago, it wasn't even on the map; myopia-related disease wasn't counted separately as a major cause of irreversible blindness. Now we know it is the biggest threat to eye health. It's already the leading cause of irreversible blindness in parts of East Asia1,2 and yet we're only at the tip of the iceberg.
"To be at JJV – to have the resources to really make an impact – is exciting. Our biggest focus is to concentrate on science and to make everything evidence based – there's a lot of anecdotal evidence out there that practitioners draw on, but we want to make sure that everything we present is based on science, is of the highest quality and is 100% objective."
Causality vs Association 
One of the biggest problems that can arise from research in general, is confusion between causality and association — association being a statistical relationship between two variables, and causation being the exposure that produces the effect.
As an example, Dr Brennan highlights the commonly held belief in myopia's strong genetic influence.3 "Yes, there is some genetic influence in terms of susceptibility, but it appears myopes live a myopic lifestyle. When you have myopic parents, it's most likely that a child will be exposed to the same lifestyle, so the environment is likely to be the key driver."
Other causes of myopia commonly discussed are time spent indoors vs. outdoors and on devices.4 
"The causality of spending time outdoors is proven5 – the evidence base says we can lower the risk of onset of myopia and possibly reduce progression of myopia by spending time outdoors," said Dr Brennan.
However, he says the "hysteria" surrounding screen time as a cause of myopia is inappropriate as there is no evidence base to prove that excessive screen time causes myopia.6 
"The myopia epidemic started in the 1980s, but smart phones have only been around for the past 15 years. What has changed is the amount of time children spend indoors (possibly driven by device use) rather than being outside."
Adding further complexity to the discussion, he said, "We now know that peripheral hyperopia may be a cause of myopia7… if you're trying to prevent myopia onset or slow progression, you might be better off reading from a handheld device, where you would actually have peripheral myopia, than reading from a book on a desk."
Progression vs Axial Length 
Dr Brennan says measuring percentage reduction of myopia progression achievable with treatment is also inappropriate and misleading.
"A young child will get a much lower percentage reduction in progression than an older child; and the percentage reduction will be greater over a short period of time vs a longer time – people in most need of having their myopia progression slowed are not going to achieve the percentages being bandied around. "Instead, we need to look at the amount of reduction in axial elongation over time – and most young people, whether children or teenagers, fast progressors or slow progressors, will get about the same amount of treatment effect in this regard.
"While the biggest average treatment effect that has been observed in a controlled clinical trial is only about one dioptre, that is enough to reduce the risk of getting myopic macular degeneration by 40% later in life."8
THE CHALLENGE OF COMMUNICATION
Despite the ophthalmic sector's increasing obsession with myopia, Dr Brennan believes the community remains largely unaware of the condition or its long-term risks.
"Parents who don't have myopia don't know what it is and may think practitioners are exaggerating the risks. They wonder why, if myopia is such a problem, they haven't heard about it before."
Rather than expecting parents to understand complex myopia related eye disease – which may be beyond their sphere of experience – he suggests talking about "how their kids, in the future, will need to wear thick glasses, how they'll wake up at the night and won't be able to see clearly – they'll be stumbling around looking for their glasses".
SEEKING A BREAKTHROUGH
While the ultimate aim of myopia research is to stop disease progression, Dr Brennan says we're a long way from achieving that.
"Globally, we have a huge number of high myopes – people in their 20s, 30s, 40s who will develop myopia-related eye disease – like myopic macular degeneration – when they reach the ages of 50, 60 and above, and we currently can't stop that from occurring.1,2 
"Even more concerning is the number of low and moderate myopes. While they have less risk of developing myopia-related eye disease in the long-term, the sheer number of these people at some risk of developing disease could be overwhelming.
"There are a lot of good researchers working on myopia – I work with them every day – but we need to identify the key mechanism in myopia development and something that we apply as an intervention to stop it.
"The good news is that it's a growing field and there are people all around the world working on this. It's probably going to take an accidental discovery, or a lot of great small scientific steps – a whole lot of work and persistence. Who knows, the answer may come from someone outside the field."
References
World Health Organization (WHO). The Impact of Myopia and High Myopia: Report of the Joint World Health Organization–Brien Holden Vision Institute Global Scientific Meeting on Myopia,  University of New South Wales, Sydney, Australia, 16–18 March 2015. Geneva; 2017.
Resnikoff S, Jonas JB, Friedman D, He M, Jong M, Nichols JJ, Ohno-Matsui K, Smith EL, Wildsoet CF, Taylor HR, Wolffsohn JS, Wong TY. Myopia – A 21st century public health issue. Investigative Ophthalmology and Visual Science 2019;60.
Tedja MS, Haarman AEG, Meester-Smoor MA, Kaprio J, Mackey DA, Guggenheim JA, Hammond CJ, Verhoeven VJM, Klaver CCW. For the CREAM Consortium – IMI -Myopia Genetics Report Investigative Ophthalmology and Visual Science 2019;60.
Klaver C, Polling JR. Myopia management in the Netherlands. Ophthalmic and Physiological Optics 2020;40:230–40.
Cao K, Yusufu M. Significance of Outdoor Time for Myopia Prevention : A Systematic Review and Meta-Analysis Based on Randomized Controlled Trials. 2020;100005:97–105.
Lanca C, Saw S-M. The association between digital screen time and myopia: A systematic review. Ophthalmic and Physiological Optics 2020;40: 216-229
Bernstan DA, Barr CD, Mutti DO, Zadnik K. Peripheral Defocus and Myopia Progression in Myopic Children Randomly Assigned to Wear Single Vision and Progressive Addition Lenses. Investigative Ophthalmology and Visual Science. 2013; 54(8): 5761–5770.
Bullimore MA, Ritchey ER, Shah D, Levezial N, Bourne RRA, Flitcroft I. The Risks and Benefits of Myopia Control. Ophthalmology 2021;123(11): 1561 – 1579