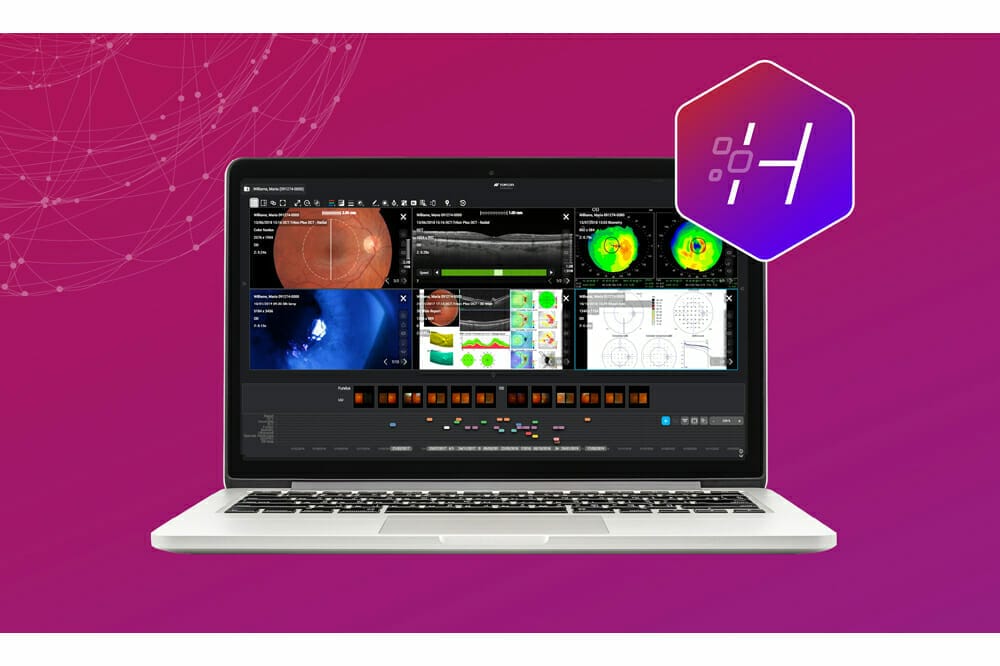 Topcon's data management solution, Harmony, offers a comprehensive data management solution that helps streamline practice workflow by organising all clinical data on one screen.
Harmony lets you simultaneously view raw data from multiple exams side-by-side on one screen, regardless of device manufacturer, making disease states easier to diagnose.
Whether it's comparing optical coherence tomography (OCT) retinal nerve fibre layer reports alongside visual field reports for glaucoma, or fundus images against OCT slices for diabetic screening, Harmony offers capacity to put the puzzle pieces together.
Harmony helps users display their data in clinically meaningful ways with additional features like templates to easily customise clinical views by disease entity, and a timeline which delivers swift access to current and longitudinal examination data.
Visit: topconhealth.com.au