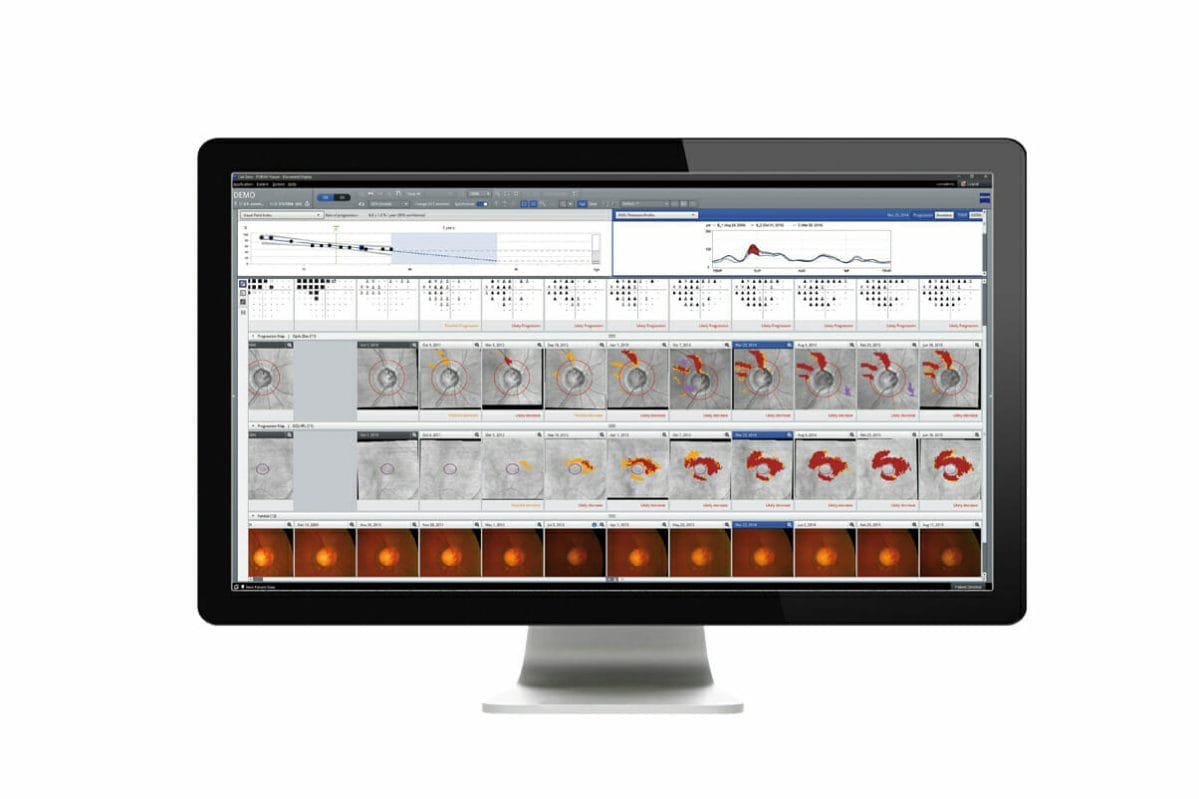 Regular surveillance of patients is a critical part of glaucoma management that has been disrupted by the COVID-19 pandemic.
"For some patients, an extended period between reviews has proven to be acceptable, while other patients' glaucoma has progressed more rapidly," says Dr Jed Lusthaus, Glaucoma Specialist at Sydney Eye Hospital and Eyehaus.
"When patients return to my clinic, clear and organised presentation of data is crucial to enable appropriate clinical decision-making."
Zeiss Forum Glaucoma Workplace turns raw data from the Cirrus optical coherence tomographer, Humphrey field analyser 3 and Clarus ultra widefield camera into an interactive progression analysis that provides a seamless solution for quickly assessing glaucoma stability.
Dr Lusthaus believes it is essential to have as much historical data as possible when managing chronic eye diseases, stating that, "Information from individual data points and progression analyses are displayed on one screen, giving me immediate indication of whether the patient's glaucoma is stable, while cutting down my consultation time significantly and improving the workflow of my practice".
Contact: Zeiss Account Manager