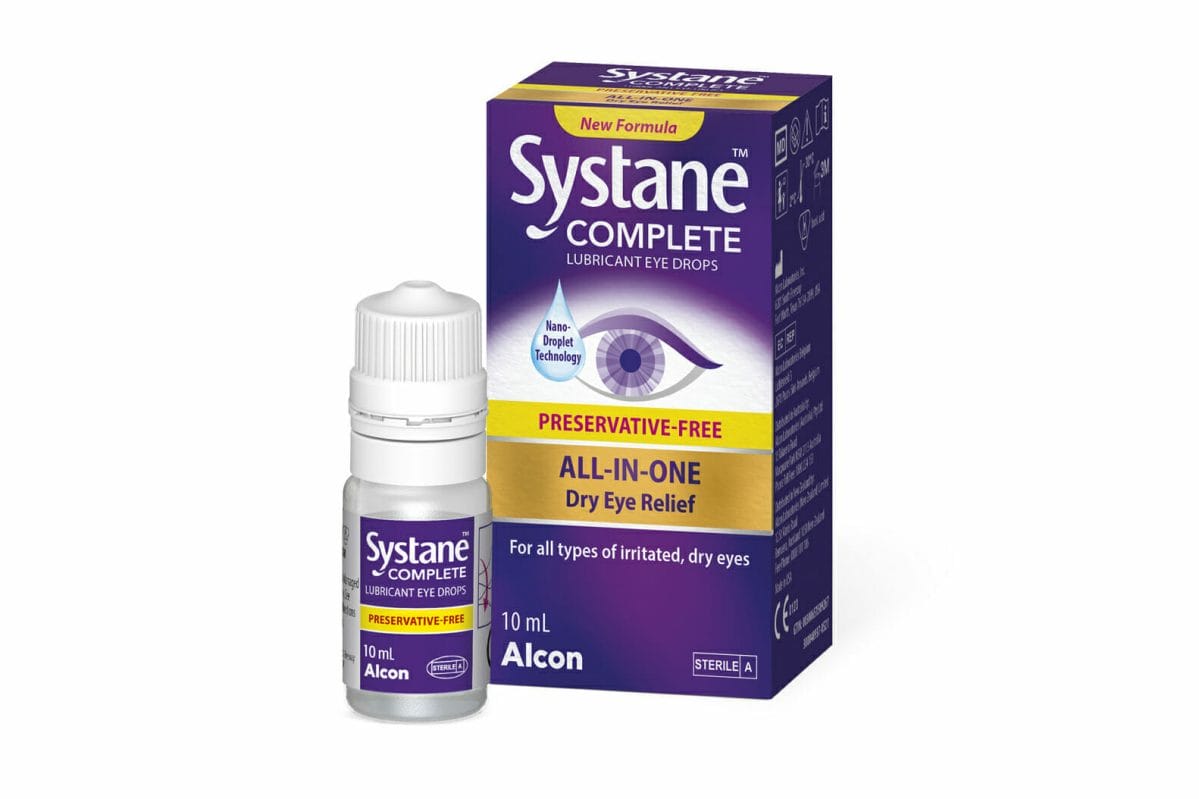 Alcon Systane Complete Preservative-Free combines the long-lasting formulation of Systane Complete with a multi-dose, preservative-free bottle.
Systane Complete uses Systane's Intelligent Delivery system of HPGuar and borate, in combination with nano-lipid technology, to support all layers of the tear film and relieve the symptoms of all types of dry eye (aqueous deficient, evaporative and mixed dry eye).1,2,3 The bottle features patented PureFlow Technology, which is comprised of a one way valve to ensure no contaminated liquid can be re-introduced into the container, and a fine silicone membrane to filter returned air. A low squeeze force and a blue tip ease installation.4
Suitable for those with mild-moderate dry eye* in any of the sub-categories1,2 this eye drop provides relief of symptoms of dry eye for up to eight hours.
Contact: Alcon (AUS) 1800 224 153 or (NZ) 0800 101 106 
*Recommendation based upon expected on-eye viscosity. ANZ-SYX-2100028 
References