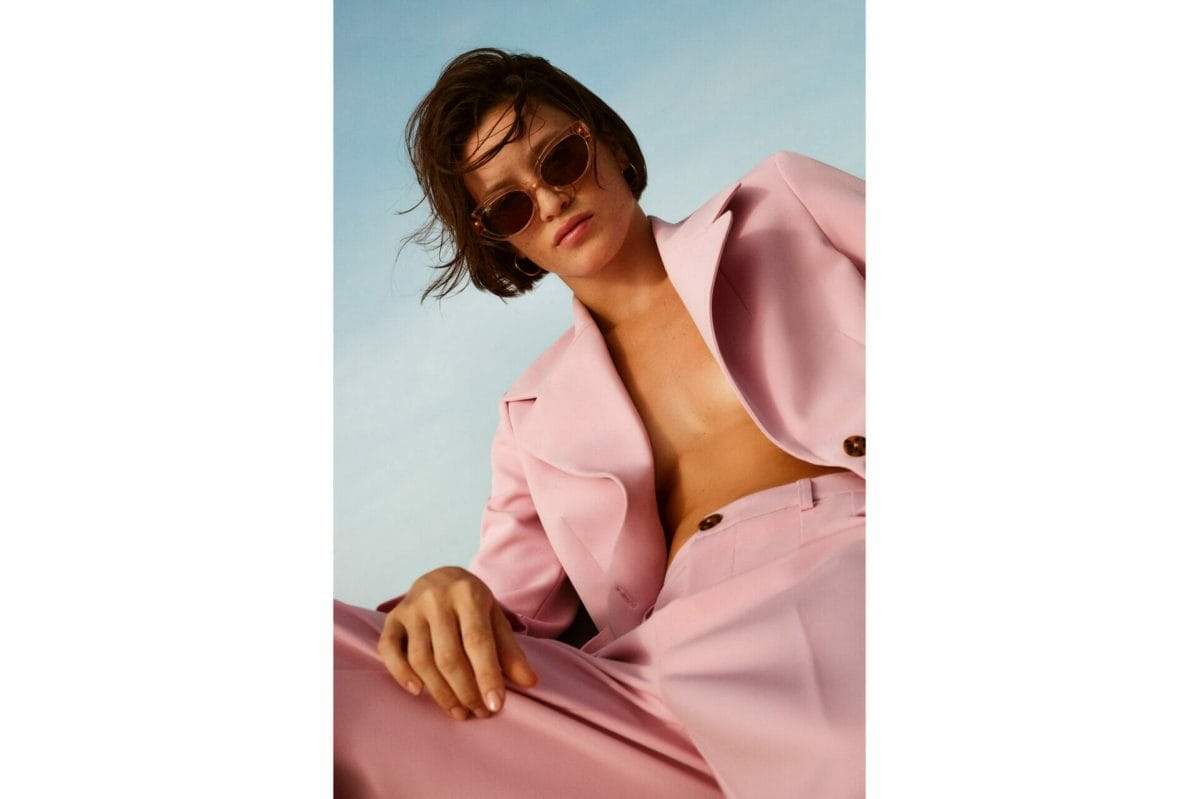 Since signing with Mondottica in 2018, and launching its first eyewear collection the following year, Scotch and Soda has gone from strength to strength.
A staple in the apparel scene, the brand is renowned for its effortless and contemporary aesthetic. Now, in conjunction with Mondottica, the design elements that characterise Scotch and Soda have been seamlessly transferred to the world of eyewear.
Q. Who is the Scotch and Soda eyewear collection designed for?
Born and raised in Amsterdam, with a global outlook, Scotch and Soda is inspired by the liberal nature of its home city. The eyewear collection has been designed with this in mind and is for anyone who champions individuality and authenticity. Scotch and Soda strives to bring joy through its products, no matter the circumstances, and the eyewear collection is no exception to this.
Q. What key elements of the Scotch and Soda fashion label are reflected in the eyewear?
Scotch and Soda celebrates uniqueness and the power of expression. This mindset is at the forefront of every stage of the design process and allows our designers to push the boundaries of eyewear production. The result is a collection that stands out against the rest. Slim metal and acetate shapes, and simple but sophisticated construction, lay the foundation of a beautifully crafted, quality collection. Delicate flairs of colour adorning temple tips and rivets, luxurious mineral acetates, organic metal textures and geometric forms give the collection its individuality. The Scotch and Soda logo can be seen throughout the collection, subtly adorning temple tips, titanium nose pads and temples – paying homage to the brand's curious nature.
Q. What controls are in place to ensure the integrity of the label is maintained?
Mondottica has a dedicated team of designers working on Scotch and Soda eyewear. They immerse themselves in the DNA of the brand, taking inspiration from the apparel and accessories to create themes for each collection. They pair these themes with their knowledge of eyewear trends and techniques to create eyewear that is unmistakably Scotch and Soda.
Regular brand approval meetings are the key to ensuring every frame is on brand – from the initial mood boards, that explore colours, themes and prototypes that define scale, shape and fit, to colour samples for final sign-off prior to production. The creative team at Scotch and Soda are consulted at every stage, making it a very collaborative process and an incredibly rewarding partnership.
Q. What are the challenges in transferring the Scotch and Soda brand characteristics through to eyewear design?
There is a fine line between maintaining the individuality of the brand and creating a commercially sound collection. The designers achieve this through the use of subtle details and innovative techniques that ensure even the most commercial styles have a Scotch and Soda twist.
Q. What materials are primarily used and why are these preferred?
The collection is crafted from luxury acetates and metals to give every frame a premium feel. Titanium nosepads feature on some models for added comfort. In 2022 we are introducing bio acetates to the collection, a natural and renewable material made from cotton, wood pulp and organic plasticiser. Coloured with plant-oil based pigments, this material is highly durable and flexible, offering superior comfort to the wearer. Bio acetate offers a sustainable option to conventional plastic, and can be broken down into non-toxic components, at the end of the product life span, and returned to nature. Both Mondottica and Scotch and Soda are committed to examining every stage of the design process to ensure we are reducing and eliminating the impact we have on the environment.
Q. Where is the eyewear made?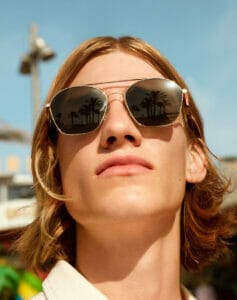 The collection is made in China, overseen by our talented production team based in Hong Kong, who ensure that every Scotch and Soda frame is made to the highest standard.
Q. What new shapes, colours and features appear in the latest collection?
The latest collection includes bespoke, triple layered acetates with strong beveling details and subtle metal accents, such as coin edged knurling and contrasting brows that can be seen from every angle. Architecturally inspired temples, ripple textured core wires and enamel embossed pops of colour complete the look for 2022.
Q. What about the future?
2023 will be inspired by Scotch and Soda's newest concept story. We don't want to give away too much too early but we can say this – expect the unexpected.
Q. Do you have anything up your sleeve to support optometry practices in Australia and New Zealand over this coming year?
Scotch and Soda is available on Mondottica Australia's vendor inventory program (VIP) which enables stores to carry the range without any financial investment.
Contact: Mondottica (AUS) 02 8436 6666.