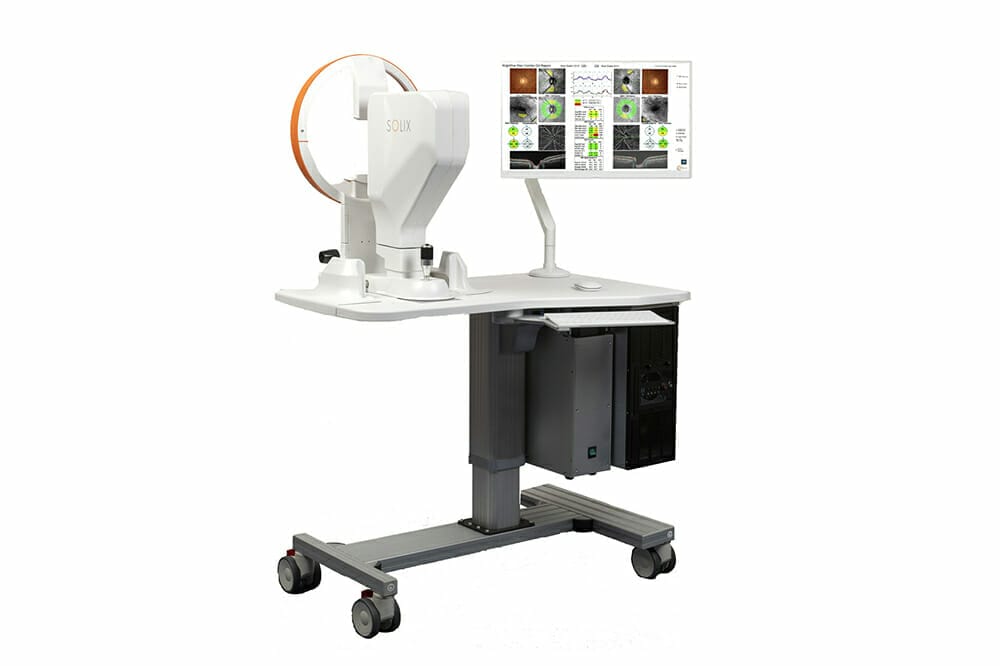 Optovue's Solix FullRange optical coherence tomographer (OCT) delivers pristine images of retinal structures with up to 16mm wide x 6mm retinal scans, and anterior segment imaging that captures the entire anterior chamber with 18mm wide scans.
Solix provides an extensive range of tools for disease management, including glaucoma analytics that combine structural and 3D AngioDisc analysis and trend reports; quantification of epithelial, stromal and total corneal thickness with a 10mm corneal layer map; and fundus and external eye photography, including meibography.
Ultra-fast scanning technology with 120,000 A-scans/ second, tracking and motion correction technology (MCT), and multi-volume merging, produces OCT angiography images and AngioAnalytics with outstanding image resolution and clarity up to 18mm x 18mm montaged.
Contact: BOC Instruments (AUS) 1800 804 331 or sales@bocinstruments.com.au