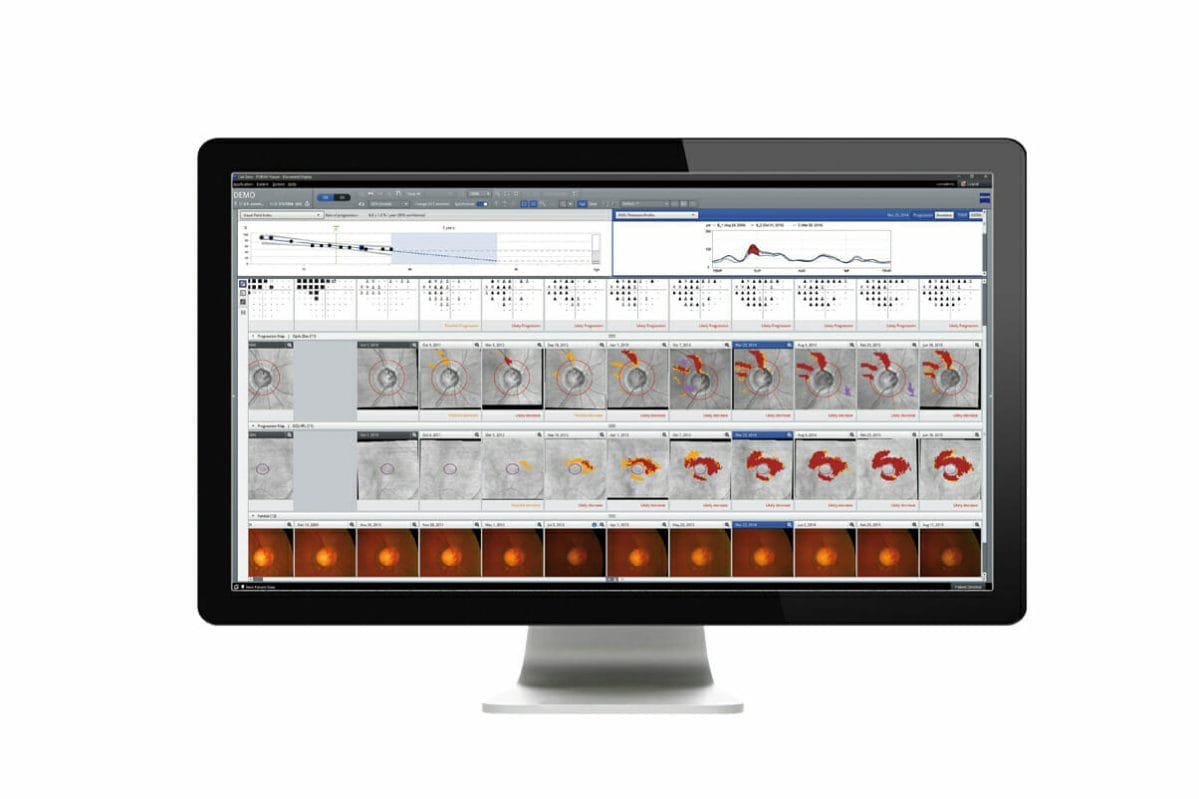 The key to meeting the current challenges in eye care is the ability to capture, integrate and transform high-quality data into meaningful analyses that help facilitate enhanced practice workflow and improved patient care.
Zeiss Retina Workplace plugin for the Forum data management solution looks to address these challenges by allowing clinicians to organise and assess all historical data; optical coherence tomography (OCT), AngioPlex OCT-Angiography (OCTA) and true colour fundus imaging modalities in one screen.
Dr Michael Karpa of Best Practice Eyecare on the Sunshine Coast is one of many surgeons to have implemented the Zeiss Retina Workflow in his practice. "Retina Workplace makes my workflow a lot more efficient. All the information is in one spot and the more I use it, the better and more valuable it becomes to me," said Dr Karpa.
For clinics that implement Forum, improvements to efficiency begin from the moment the patient enters the clinic
For clinics that implement Forum, improvements to efficiency begin from the moment the patient enters the clinic. EMR-derived worklists populate patient details on Zeiss and non-Zeiss DICOM compliant devices to improve data integrity and streamline capture in high volume settings. As the patient proceeds to the consulting room, clinicians are presented with dynamic, pre-loaded historical OCT data to detect and compare pathological changes over time with just one clinic.
Going beyond traditional single or double visit comparisons, Retina Workplace enables clinicians to dynamically scroll synchronised OCT or OCTA scans from three different visit dates. These scans can also be overlaid with various imaging modalities from the Clarus 700 ultra-widefield camera, allowing a point-wise multimodal assessment of each co-ordinate within the posterior pole.
For clinicians wanting to visualise subtle changes across a patient's history with respect to clinical events, Retina Workplace graphically plots all macular thickness measurement on one screen with the ability to add annotations for treatments, such as intravitreal injections, laser and surgery. This platform has also proven to be beneficial for patient education when discussing diagnosis or management of their retinal condition, as Dr Karpa highlights. "The graphical representations are easy for me to quickly scan and get an accurate feel of how things are going and to demonstrate the findings to my patients in a simple to understand illustrative format".
It is with this integrated and streamlined approach to data management that clinicians can handle increasing patient loads and effectively manage chronic eye disease without any compromise to clinical care.