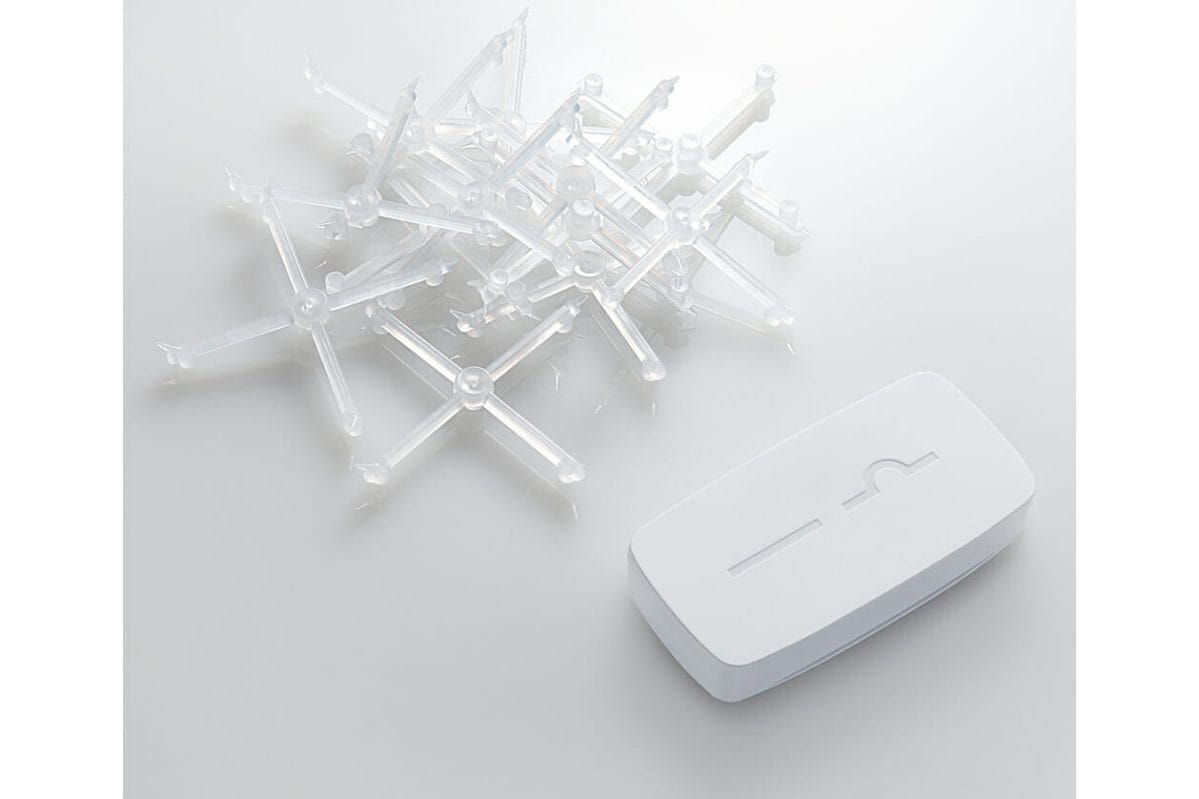 About 75% of the world's adult population uses vision correction – small pieces of high-tech plastic technology, either placed directly on the eye or in a frame.
Despite being small in size, these pieces of plastic – whether spectacle or contact lenses – have a significant impact on the environment in terms of the water, energy and materials used in production and distribution, as well as the waste generated from both their manufacture and use.
Fortunately, lens manufacturers are focussed on innovating to find green and sustainable solutions to manufacturing and recycling. As Brenton Paris, Zeiss Vision Care's operations manager in Australia and New Zealand says, "Sustainability is no longer an expectation but an obligation to our planet and future generations".
mivision asked leading manufacturers about some of the initiatives they're implementing and the difference they're making to the future of our planet.
I remember taking a tour of Zeiss' Adelaide manufacturing site back in 2020. The Australian operation had relocated from Lonsdale to new AU$6 million premises at Tonsley Innovation District in 2017 and everywhere I looked, I saw evidence of their commitment to reducing the company's impact on the environment. Their achievements in doing so have, in part, been eased by the site on which they're located, which offers access to renewable energy. They've also been helped by over 280 global initiatives launched by Zeiss Vision Care, at the time of the move, to drive sustainability – including a shift to solar energy – as Mr Paris explained.
We have reduced our monthly water consumption by 40% and the monthly amount of solid waste by nearly 80%, with a more than 60% increase in waste that is reused or recycled off-site
"Our power on this site is now 100% solar… and where water consumption is concerned, we're moving away from wet-edging – which involves cutting lenses using a diamond wheel where water acts as a lubricant and wastewater goes down the drain.
"Now we're using dry-edging with CNC-type machinery – and there's no wastewater," he added.
CNC stands for Computerised Numerical Control and is a computerised manufacturing process in which preprogramed software and code controls the movement of production equipment.
Mr Paris puts a ballpark figure of more than AU$1 million on Zeiss' local investment in CNC technology in optical manufacturing and says it represents superior technology and fits with the company's sustainability program.
Down in Melbourne, Australian independent lens manufacturer CR Surfacing has also invested heavily in reducing its environmental footprint.
Like Zeiss, CR Surfacing has been initiating change since 2017. Managing Director Adam Fletcher says the focus has been on everything from making basic changes, like the correct use of recycling and general waste bins, through to sustainable manufacturing and marketing, as well as paying attention to suppliers' compliance with corporate responsibility.
"Optical lens manufacturing requires a lot of water and coolant to maintain clean and precise machining. Lenses are ground from a plastic 'blank', resulting in a lot of fine filings of plastic waste, or 'swarf '.
"In 2018, we established an award-winning custom-built waste management plant, which collects water used during production, together with the swarf and coolant. The filtration system filters, compresses, and discharges the swarf with as little coolant remaining in it as possible, allowing us to reuse and run the coolant back into production.
"The wastewater then goes through a centrifuge, which further separates and condenses the waste material, leading the purified water back into production, saving over 500,000 litres of water per year, and reducing the swarf waste volumes to a 20:1 ratio. This may be one of the most environmentally friendly advances in the industry," Mr Fletcher said.
At Rx Safety, glass swarf is collected and stored by Veolia in an environmentally bunded area, due to high lead waste derived from the manufacture of radiation protection spectacles.
"We have made our own lens fining water recycling systems using magnetic drive pumps and mesh filters to capture swarf," explained Trent McInerney, General Manager at Rx Safety. "These recycling systems have a capacity of 30 litres of water. The mesh filters are cleaned daily, and the sump water is topped up on demand and replaced monthly."
Rx Safety is running with four of these water recycling systems and, as Mr McInerney pointed out, the water savings are significant. "Recently, our main water supply was disrupted for two days, but we did not need to bring in any water at all. Other than water for washing hands it was business as usual."
In the absence of a user for swarf which, as a mixture of polymers is combustible, Rx Safety has investigated the potential to destroy it through incineration.
"The incineration process burns waste and generates greenhouse gases, however South Australian-based facilities cannot collect energy released in combustion. Until there is a process that captures the energy released, our position is to continue with our existing swarf disposal method," Mr McInerney said.
Rx Safety also captures rainwater from its factory roof, which is filtered and pumped through the factory's five toilets.
GAS, ELECTRICITY AND RENEWABLES
Along with achievements in reducing water consumption and wastewater, our spectacle and contact lens manufacturers are working hard to reduce gas and electricity consumption. They're also installing renewable energy sources – solar and wind – in an effort to further reduce their impact on the environment.
Menicon's installation of 550 solar panels, for example, produces 15% of the energy required to run its Emmen plant in the Netherlands (the equivalent of 150 MWh of electricity annually). Additionally, a circular production process enables a heat pump to store cold air in a ground well during winter, which is reused to cool the building in summer. The heat stored in summer warms the building in winter.
Johnson & Johnson has also actively pursued renewables, executing three wind and solar virtual power purchase agreements in Europe, North America, and Canada in 2021. According to the company, 95% of the electricity it uses in Europe, the Middle East and Africa now comes from renewable sources. As of this year, 100% of electricity for J&J Vision Care's global headquarters in Florida, in the United States, will also come from renewable sources – three years ahead of target. As a result, all Acuvue brand contact lenses will be made with 100% renewable electricity. Additionally, the energy required to produce 90-day packs of Acuvue Oasys 1-Day contact lenses in the United States has been reduced by 12%.
All up, Johnson & Johnson says it now saves 42,000 tons of CO2 annually through renewable and energy efficient programmes and is on track to achieve its global climate goal of carbon neutrality by 2030.
Bausch and Lomb is equally proud, having decreased gas and electricity consumption at its manufacturing plants between 2018 and 2020, as well as monthly non-hazardous waste generation.
A spokesperson told mivision, "We have reduced our monthly water consumption by 40% and the monthly amount of solid waste by nearly 80%, with a more than 60% increase in waste that is reused or recycled off-site. We continue to measure Fuel, Energy, Water and Waste (FEWW) through our global operations and, impressively, each operations site carries an annual goal to improve at least one FEWW metric by 10%, incorporating this objective in local key performance measures."
Shamir's Freeform technology is offered to external labs, advancing lens performance with new innovations such as Metaform technology, and high-quality customer service with InoTime fast manufacturing techniques. Shamir says its innovative Metaform Freeform lens technology is 80% more energy efficient than existing lens manufacturing methods. This sustainable breakthrough complements Shamir's broader sustainability efforts, which aim to ensure practices are as green as possible by eliminating the use of disposables and favouring environment-friendly materials.
Celebrating 50 years of activity, Shamir's CEO, Yagen Moshe, promised to "devote" energies to maintaining green, sustainable practices.
The main game in this space for Hoya Group is to reduce carbon emissions. In March 2017, the global company set a target to achieve a 5% reduction of CO2 emissions by the fiscal year ending March 31, 2021 (compared with the level of the fiscal year ended March 31, 2015). Impressively, they achieved a reduction of 28.4% in Japan, however CO2 emissions increased by 13.0% overseas, and as a result, CO2 emissions increased by 4.4% globally. But that said, during the same period, net sales increased by 17.7%, enabling Hoya to report an 11.3% reduction of CO2 emissions per unit of net sales.
It's not only major changes to infrastructure that count.
In Australia, practical efforts to reduce energy consumption undertaken by Essilor include the installation of energy efficient LED lights in all offices and laboratories. To further reduce electricity usage, motion activated sensors automatically switch lights off when they don't sense any movement. Solar panels, first installed at Essilor's Victorian lab, were rolled out to all labs during 2021.
PRINT, PAPER, PLASTIC, AND INK
Since developing its new plant in 2018, CR Surfacing has minimised its use of paper and ink by 'going digital' for all invoicing and the majority of its marketing.
It has also transitioned to using recycled cardboard boxes for packaging, paper lens envelopes and biodegradable ink.
"Where plastic packaging is unavoidable, we use eco-friendly EVA (ethylene-vinyl acetate) bags, that are BPA-free and do not contain chlorides, heavy metals, phenols, latex, and other toxic substances," Mr Fletcher explained.
Contact lenses come with an overload of packaging, with both blister packs to hold individual lenses, outer packaging for consumer boxes, instructions for use and of course, boxes used for bulk supply. Then there's the plastic used to produce lens containers and contact lens solutions.
Among many steps taken, Menicon has achieved an 80% reduction in the amount of plastic used for contact lens containers housing its Miru 1day product by designing a 'Flat Pack'. As well, they now produce the Miru 1day packaging by reusing 100% of plastics recycled from the contact lens manufacturing process.
Packaging and mailing envelopes for Menicon's rigid gas permeable lenses, produced at its Emmen Plant, have also come under review, and are now made from "a more sustainable and recyclable material". Additionally, the company has achieved up to a 30% reduction in the amount of plastic materials used in its redesigned bottle for lens care products.
At Johnson & Johnson, steps taken include the packaging of all Acuvue contact lenses in 100% sustainable paper, including both box and leaflet, which is certified by either the Forest Stewardship Council (FSC), Programme for the Endorsement of Forest Certification (PEFC) or Sustainable Forestry Initiative (SFI).
Bausch and Lomb globally, has pledged to completely transition from plastics as a packaging material to more environmentally friendly paper-based packaging material.
"We give purchasing preference to environmentally sustainable products and services that are comparable to their standard counterparts in quality, price, and performance. Here in Australia for example, since December 2020, the majority of all our marketing materials for our contact lens brands are printed using a FSC-certified printer and stock… (to help) support principles and actions that protect our air, water and overall quality of life.
At Zeiss, Mr Paris says "Small projects, like reducing paper, moving away from printing, and recycling are really in every facet of our business".
The company has articulated an ambitious target to eliminate landfill across all four Australian and New Zealand sites and works with waste disposal providers, like Veolia, to recycle or repurpose waste, such as waste materials used in concrete manufacturing.
Additionally, Zeiss has a large recycling program in place, including recycling cardboard boxes and packaging materials, and printing marketing point-of-sale materials on recycled materials. Its packaging materials are also produced using recycled materials.
"These are not cost-down or cost-neutral initiatives but there is an expectation to be environmentally aware and responsible. It is expected by our staff, by our clients, and our end customers," Mr Paris said.
RECYCLING
In partnership with TerraCycle in the United Kingdom, Johnson & Johnson has established the Acuvue contact lens recycling programme, which has resulted in over eight million used contact lenses, blister packs and foils recycled.
But it's not only contact lenses that are being recycled. Ninety per cent of J&J Vision Care's unused materials are recycled at its manufacturing sites, with any unused materials in the production of Surgical Vision intraocular lenses recycled wherever possible (i.e. product boxes, carton cardboard, swabs etc.).
As described in the May issue of mivision, all CooperVision one-day contact lenses distributed in Australia and New Zealand, including blisters and outer carton packaging, are now plastic neutral, thanks to a global partnership with Plastic Bank, a social enterprise that builds ethical recycling ecosystems in coastal communities.
For every box of CooperVision one-day contact lenses distributed in Australia and New Zealand, CooperVision now purchases credits that fund the collection, processing, and reuse of ocean-bound plastic waste into the global supply chain, that is equal to the weight of the plastic used in its one-day contact lenses, as well as the blister and the outer carton packaging.
Importantly, Plastic Bank's collectors in coastal communities receive a premium for the materials they collect, which helps them provide basic family necessities such as groceries, cooking fuel, school fees, and health insurance.
CooperVision said it went down this path, rather than collecting and recycling used contact lenses, for logistical reasons. The initiative does not require any direct participation or effort from optometrists or contact lens wearers. This is the first of a four step program that ultimately aims to achieve a net zero plastic footprint for the company.
TRANSPORTATION AND DISTRIBUTION
Transport accounts for around one-fifth of global carbon dioxide (CO2) emissions. To reduce its carbon footprint associated with transportation of lenses and equipment, CR Surfacing now insists that its suppliers use sea, rather than more carbon intensive air freight. Zeiss has also adopted a hybrid local-global supply chain to optimise transportation and service, using alternatives to air freight wherever possible.
REPORTING
With customers, employees and suppliers increasingly focussed on environmental sustainability, companies across all industries are establishing dedicated corporate social responsibility (CSR) committees and developing formalised methods for reporting both their goals and achievements.
Essilor was the first company on the French CAC 40 Index to establish a CSR committee within its Board of Directors. The CSR Committee ensures the deployment of the company's mission and reviews its approach, across the board, in managing its environmental, economic, and social impact as well as its relationship with stakeholders.
The Sustainable Development department coordinates a global steering committee that brings together Essilor's major functional departments and geographic divisions. It also provides expertise relating to the analysis and implementation of action plans, which support the Group's sustainable growth. Operationally, the department coordinates and leads three multi-functional working groups, not only on 'climate change' but also 'human rights', and 'positive product' to ensure alignment, facilitate collaboration and promote collective decisions.
In 2017 Essilor was one of the first businesses to publicly report its contribution to sustainable development goals and the benefits were noted. According to a statement, "This helped us to engage our employees and develop the cross-sector partnerships we have formed with many governments, research and academic bodies, development agencies, industrial partners, NGOs and community groups".
Bausch and Lomb plans to transition its CSR efforts into a more fully integrated global business core competency that will enable formal management and measurement of initiatives with companywide metrics and standards aligned with long-term business goals. And, while Hoya ANZ admits to being "fairly quiet" on the topic of environmental sustainability, it is currently undertaking an audit of all aspects of the business, including water, energy, and waste consumption, as well as product packaging. Additionally, Hoya ANZ will be engaging with customers to understand their needs from their lens supplier and how they can assist customers in their environmental goals.
It's an exciting time for eye care. Understanding the measures your suppliers are taking to reduce their footprint, and articulating them to your customers, will win their loyalty and can give you the competitive edge.