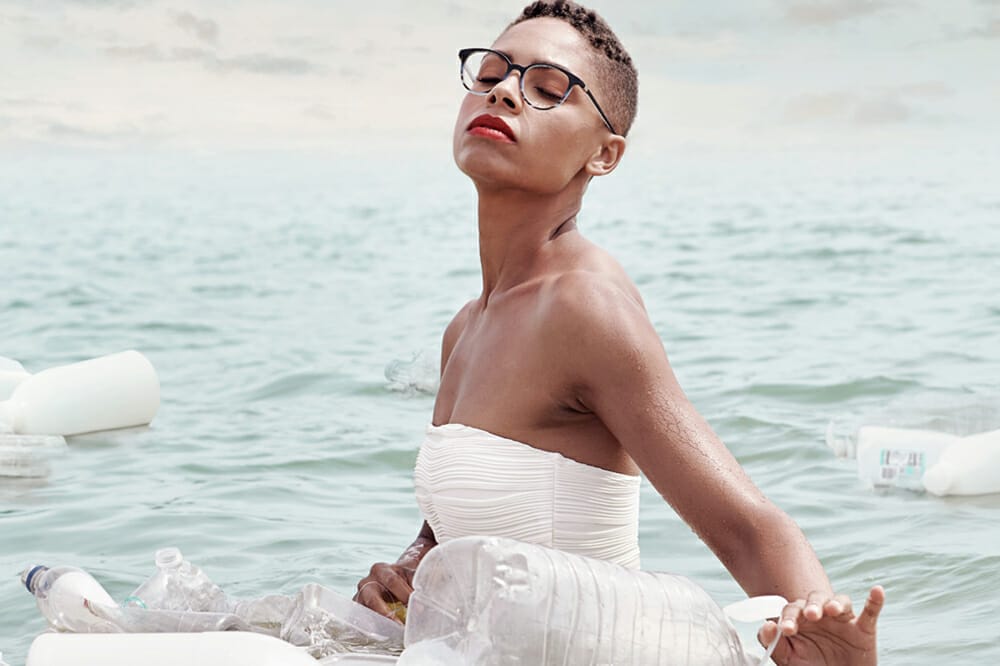 In 2016 – a time when the importance of sustainability was not yet widely recognised in the optical industry – Sea2see designed their supply chain to give value to waste. The result was the production of high quality, Italian designed frames, made from 100% recycled marine plastic.
Not only does it have a significantly positive impact on the environment, it also provides optometrists and consumers the opportunity to promote the importance of sustainability in the industry.
mivision spoke to François van den Abeele, Sea2see's Founder and CEO, to find out more about the company's mission.
Q. What is Sea2see's origin story?
Sea2see started by analysing the types of polymers that contaminate our oceans, in order to identify what could be used as raw material. Once that was segmented, we were lucky to find a manufacturer that, at no extra cost, was willing to test a variety of polymers.
At the time, I did not have the funds to get the brand off the ground, so instead, I launched a kick starter which raised 39,000€ (AUD$57,000). A first mini collection of three sunglasses was produced.
One step led to another and, after visiting optician after optician, we managed to sell 2,000 frames in 2017. Our sunglass collections expanded into optics, which now represents 70% of the sales. Today, Sea2see is sold to close to 4,000 eye care practices.
Q. Sea2see's production and manufacture process is quite unique. How do you transform trash to treasure?
First, the marine plastic is collected. This is thanks to the collaboration that we initially had with fishermen in Spain and France, and currently have in West Africa. We buy the marine plastic from the collectors, which helps generate a new source of income for them, while helping to clean coastal environments at the same time.
Once selected, the marine plastic waste is upcycled into a reusable raw material (Pa6) in Europe and send to Veneto, Italy, to produce our frames. All our products are made with our 100% Upsea plast, a certified 'Cradle to Cradle' polymer.
Q. What attracts a typical Sea2see customer?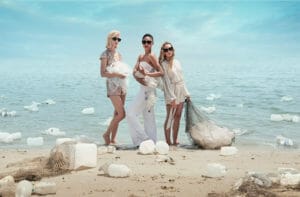 Anybody who cares about our oceans, our planet, and feels that small actions can have great impact, makes for an ideal Sea2see customer.
Thanks to the work of the Sea2see Foundation, what we do has a real impact on the environment. By purchasing Sea2see eyewear, our consumers can be part of this process. It's about doing good, feeling good and looking good, all the while proving that waste, when properly recycled, is a great source of raw materials, even in the fashion industry.
Q. Does Sea2see have a unique style?
Sea2see won the Optician Award UK with the Positano 02. We are proud to have been able to produce this extra light and resistant frame, with flex temples, that needed seven layers of varnishing in different parts of the frame.
Q. Speaking of awards, what are Sea2see's other accolades?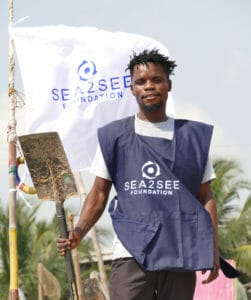 Sea2see has won several different awards since its creation. The Frame of the Year Optician Award 2021, which was awarded for the story, frame quality, hand-coloured work, and lightness, shows that the quality of our products, even though made from a recycled raw material, can compete with any non-sustainable frame.
We are also proud to announce that the company has earned the prestigious B Corp certification. This certification is world-renowned and is awarded to companies that meet strict standards of social and environmental performance. The rigorous process requires that a company answers over 300 detailed questions on governance, workers, communities and impact on the environment, and is highly valued for good business practice, accountability and social and environmental proactivity. Companies that receive the Certification are required to undergo verification every three years, by demonstrating ongoing positive impact.
Sea2see also has official certification as a carbon negative company, a major milestone in our carbon ambition and sustainable commitment. By eliminating twice our carbon footprint, Sea2see has proven that the process of taking sustainable action to dramatically curb emissions, and ultimately remove its carbon footprint altogether (twice over), is possible.
Q. What is on the horizon for Sea2see?
Trends are ephemeral, we are looking for impact and real change for the long-term.
Our first future objective is to have more impact, at the source, in as many coastal environments as possible. Secondly, we want to focus on providing products that meet the needs of more and more of our environmentally conscious consumers.
It's about doing good, and if you can look good… even better! We can all be part of the change.
Visit: www.sea2see.org