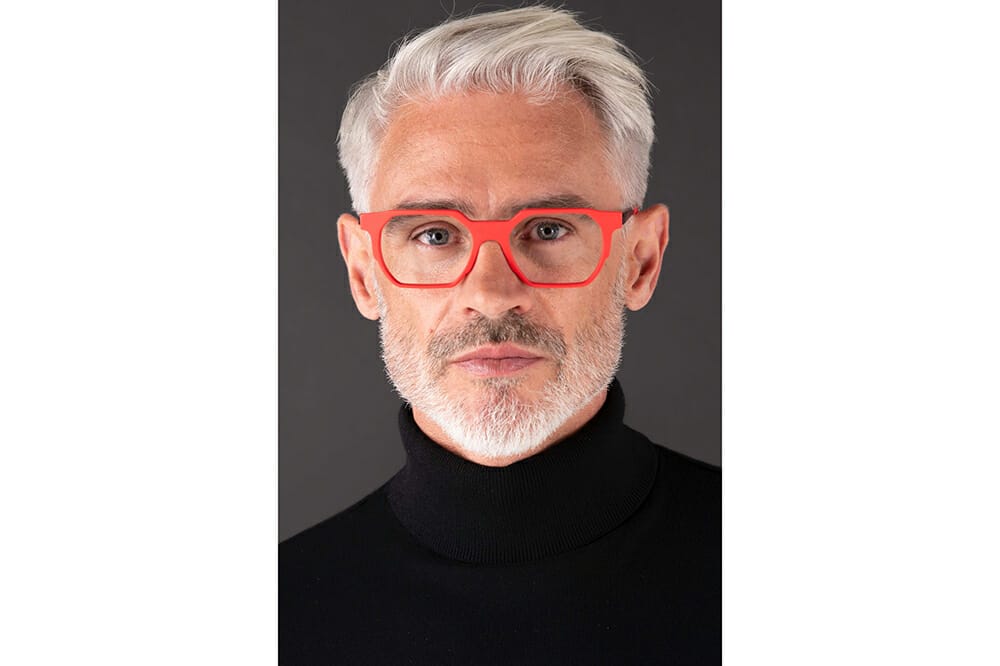 As the world opens back up, Europe is no longer out of reach. But even if your clients are not boarding an international flight, high-quality eyewear with the greatly sought-after 'designed in Europe' inscription can be theirs to flaunt.
Europe sits confidently at the top of the fashion industry hierarchy. It claims three of the four fashion capitals of the world – Paris, Milan and, if you excuse the Brexit technicality, London – and is home to a vast range of high-quality, well-renowned designer brands. In fact, European design, in any regard, is synonymous with quality craftsmanship – from motor vehicles to kitchen appliances.
Melding history with modernity gives way to design that plays with the best of both worlds
Such excellence in design well and truly extends into the realm of eyewear.
Casting a spotlight on the industry's best in frame design, and as a highlight on the eyewear fashion calendar, next month Paris will host the luxurious eyewear trade fair SILMO. Earlier this year, MIDO, held in Milan, also celebrated European eyewear design with over 600 exhibitors presenting to scores of attendees.
Aside from desired craftsmanship, consumers are drawn to quality European designed frames because the trailblazers in the European fashion world simply never miss a beat. On one side, the continent's rich and diverse history bestows a timeless charm upon perpetual trends, while on the other hand, the creative confidence of fashion-focused consumers injects the industry with an experimental edge of on-trend colours, patterns and shapes.
Melding history with modernity gives way to design that plays with the best of both worlds – simple and understated meets bold and embellished to suit any taste, and appeal to a range of demographics…
One such distinguished name in historical European eyewear design is Lozza, by De Rigo, Italy's oldest eyewear brand. Founded in 1878, Lozza's 140+ year history – from a small workshop to an award-winning brand – has earnt it a special place in the register of historic Italian brands. Today, the recurrent use of lines in Lozza's historical archives has inspired the creation of a frieze that extends across the sunglass and optical collections, paying tribute to the brand's heritage. To own a Lozza frame is to own a piece of design history – reminiscent of decades of design triumphs.
Beyond this, Italy is home to the world's biggest eyewear design houses – Luxottica, Safilo and Marcolin – which each capture the Italian design spirit and present it, via a range of well-respected brands, to consumers around the world.
On a more boutique, contemporary front, Mattthew, by Belgium-based designer Matthieu Duchene, celebrates its 10th birthday this year. This young brand presents creative and colourful eyewear that consumers can't help but want multiple pairs of – enabling them to change their glasses to match their clothes, just as can be done with the right earrings or tie. Distributed in Australia by SE Eyewear, obtaining a pair of these Belgium-designed frames is well within reach.
Italian and Belgium designs are only the tip of the iceberg. Among many other European countries, France and Germany also have their own unique design flare.
Characterised by simple elegance, French design often embraces the balance between looking laid-back and dressed-up at the same time. It appears classic, effortless and nonchalant – though do not be fooled as this is achieved with calculated decision. Germany, on the other hand, is associated with a streetwear aesthetic, which mixes high fashion with vintage pieces for an edgy appeal. This is reflected in brands such as Rodenstock, which incorporates an industrial element in its frame design, primarily evident through the use of geometric shapes.
Fashion-conscious customers, with an appreciation for quality craftsmanship and design, will not have to think twice about investing in a pair of European designed eyewear. They will appreciate the variety, the story behind each brand, and the ability to own and wear a small piece of fashion royalty on home soil.
Matttew
Matttew is a Belgique arthouse collection of explosive colour and architecture, conceived and designed by Matthieu Duchene. It encapsulates a vision Matthieu developed from his time with Theo working in design and fabrication. Matttew is a kaleidoscope of bright colours made from the best quality stainless steel and titanium. The brand is celebrating its 10th birthday this year.
Visit: seeyewear.com.au 
Lozza
In 2021, Lozza was added to the special register of historic Italian brands. It is a brand that speaks a vintage language through its iconic design. Tradition and innovation are merging in model VL2401 (pictured). Clean and elegant lines of the classic models have been given a modern makeover, combining timeless appeal with unconventional design.
Contact: De Rigo (AUS) 02 9428 1500 
Glare Eyewear
Glare is premium eyewear designed and handmade in Italy from the finest Italian acetate. The team at Glare has set out to create eyewear that is unique and goes 'against the tide'. Glare is a trendy collection of optical frames and sunglasses, with designs and colours that will not go unnoticed.
Contact: Frames Etcetera (AUS) 1800 708 771 
Persol
Synonymous with the pioneering spirit of daring explorers and silver screen stars for over a century, Italian born Persol has engineered frames with unique design innovation and timeless allure. The PO3285S, with its iconic rounded panto shape, takes heritage design into the future. Sophisticated gradient and striped acetates in understated tones of blue, black, brown, and grey enhance its slimline profile, while a fine silver Persol Arrow adds a signature Persol style.
Contact: Luxottica Account Manager 
Marchon Eyewear
Marchon Eyewear manufactures and distributes European eyewear brands with an elevated feel. Victoria Beckham (pictured) and Salvatore Ferragamo are some of Marchon's brands that are made in Italy. Luxurious acetates and metals, rich colourations, on-trend shapes and embellishments ensure that the eyewear provides a chic yet durable selection.
Contact: Marchon (AUS) 02 9697 8080
Titanflex
Synonymous with technology and design, combined with perfect comfort and the highest quality, Titanflex – developed by German engineers to meet the needs of everyday life – is regarded as the pioneer in flexible eyewear, with the greatest expertise. The material used is ten times more flexible than conventional spring steel.
Contact: VMD Eyewear (AUS) 1800 449 845 or (NZ) 09 525 6601 
L.G.R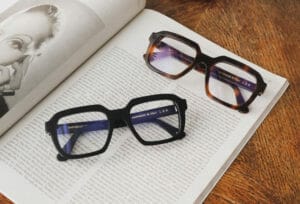 L.G.R is entirely handmade in Italy by expert qualified artisans, who build each frame from start to finish using traditional methods of production in order to deliver an authentic product. L.G.R preserves Made in Italy values and heritage through hard work by real people who have spent their lives specialising in this meticulous line of craftsmanship. The result is a genuine product that reflects Italian excellence and passion.
Contact: Proper Goods (AUS) 02 8598 3037 
Lunor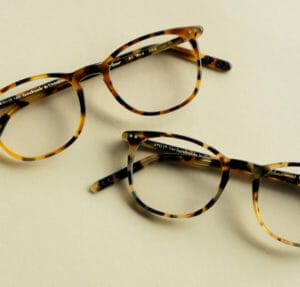 Lunor AG is appreciated by spectacle aficionados as a manufacturer of quality. In this, understatement not only characterises the design of the brand but is also the unspoken mission statement of the company. Lunor has been producing German-made vintage-style glasses for over 25 years, gaining international recognition in the process.
Contact: Proper Goods (AUS) 02 8598 3037 
Polaroid Eyewear
Polaroid, through its rich 80-year history, has enjoyed a reputation for innovation and technological advancement. Combining functionality with style and affordability, in 2021, Polaroid made their optical collection 100% sustainable. Acknowledging that all colour comes from nature, the brand is committed to making the world more colourful.
Contact: Safilo (AUS) 02 9540 0500 
Ahlem
Ahlem interprets classic eyewear shapes through a modern minimalist lens. Launched in 2014 by Paris-born designer Ahlem Manai-Platt, Ahlem distinguishes itself with pure concepts, meticulous craftsmanship, exceptional materials, and sustainable methods. The brand's heirloomquality frames are handmade in small batches by the artisans of Oyonnax, France and Japan's Fukui prefecture.
Contact: Proper Goods (AUS) 02 8598 3037 
Carrera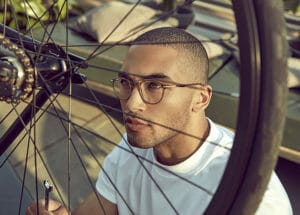 Synonymous with pioneering design and outstanding quality, Carrera has been a statement brand since 1956. The Carrera range of highly recognisable iconic eyewear is suited to those who live by their own rules, are daring, and stand out from the crowd.
Contact: Safilo (AUS) 02 9540 0500
AIRDP Style
AIRDP Style presents eyewear to make your clients feel unique. Model Monica (pictured), part of the Over collection, is an angular cat's eye design available in spectacular colours including soft touch crystal tiffany, soft touch crystal blue and soft touch crystal coral. The frames come with photochromic lenses.
Visit: airdpstyle.com 
Sea2see
The 5 Oceans collection by Sea2see includes unisex optical and sun models characterised by wave effects and details inspired by the sea. The collection reflects a palette of natural colours and textures developed to represent ocean tones. All the frames are produced in Sea2see's recycled marine plastic.
Pictured is Segusino 164, a thicker rim frame in a rectangular shape, which offers a statement design with a timeless look.
Visit: sea2see.org 
Porsche Design
The Cyber Tec series by Porsche Design is the perfect interaction between striking motorsport-inspired design and unmatched quality. Cyber Tec stands for 'exciting masculine-form language', using a mix of high-performance RXP and stainless steel. The result is a futuristic looking frame with a complex three-dimensional temple design.
Contact: Rodenstock (AUS) 02 9748 0988 
Silhouette
Minimalistic, modern design is at the heart of Silhouette's Purist concept, which was inspired by optical illusions in art installations and architecture. Explaining the secret behind the design, Roland Keplinger, Design Director at Silhouette says, "The core idea behind the Purist frames is the way the minimalist lines transition into a precisely crafted, flowing form whenever you view them from different angles".
Contact: Mimo (AUS) 02 9970 1800 
Johann von Goisern
Johann von Goisern creates high-quality fashion eyewear that is never boring – something Johann Pomberger, the creative originator of the brand, made sure of. The brand's three foundational characteristics – outstanding quality, exceptional design and the location of Bad Goisern, where Johann was born – continue to make these spectacle frames what they are today.
Contact: Apollo Optical (AUS) 02 9281 4111 
Face-Off
Reverso sunglasses by Face-Off are the ultimate innovation in adaptable, versatile sunglasses, which can be changed via a built-in rotation system, to suit the wearer's mood, personality, activity or even the time of day. The temples can be rotated, offering the ultimate customisation of two different colours.
Visit: faceoffitaly.com
Götti
G.tti reinvents and perfects rimless eyewear in their award-winning aspirations to unite minimalism in its most beautiful form with the highest technical demands. Made in Switzerland and radically minimalist, the collection features no screws, no glue and no soldering in its artistic construction. With variable colours, eye sizes, temple lengths and three-dimensional printed additive combinations, there are over 38,000 possible configurations.
Contact: Aaron's Eyewear (AUS) 07 3367 8447 
Paname
Uniquely quirky, the French eyewear brand Paname delivers must-have multicolour combinations and designs that range from classic styles through to the fashion forward.
Visit: minervaoptics.com.au 
Scotch & Soda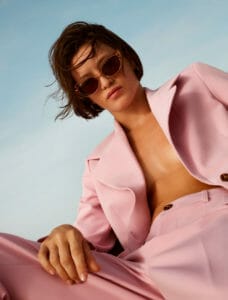 Scotch & Soda celebrates the free spirit of Amsterdam. Effortlessly connecting the expected with unexpected, this brand is inspired by the liberal outlook of its home city, championing individuality, authenticity and the power of self-expression to create the unique.
Contact: Mondottica (AUS) 02 8436 6666 
ic! berlin
ic! berlin's premium collection for women, Bold Are You, incorporates daring feminine elements while reimagining classic styles. Bold Are You includes silk acetate-hybrids, making these models the lightest and thinnest collection offered by ic! berlin. Secure and comfortable to wear, the acetate colours are composed of cellulose acetate with a plasticiser of vegetable origin. The collection presents special accents with design elements such as the re-interpreted ic! berlin hinge and three-dimensional acetate milling.
Contact: Eyemakers (AUS) 02 9960 7766 
Web Eyewear
Web Eyewear by Marcolin explores the new season with a dynamic spirit, moving from the charm of the past to the discovery of new perspectives. New to Australia, classic style meets modernity in this essential design with well-defined profiles. Sculpted lines and colour research lend timeless elegance to the frame.
Contact: Marcolin (AUS) 02 8456 0946 
Lindberg
Precise and elementary in its design, Lindberg pushes the boundaries of luxury eyewear through craftmanship. This comes to show in the lightness, the transparency, the delicacy, and finally, the daring way in which every design detail is on display.
Visit: lindberg.com 
Struktur
Struktur is known for its colourful and geometrical frames crafted from acetate, metal and titanium. Designed and hand made in Normandy, France, Struktur dares to be different by finding a beautiful balance between comfort, aestheticism, and originality. Pictured is Maverick, a lightweight frame in titanium and acetate.
Contact: ProOptics (AUS) 02 8007 6041