Premium lens coatings enhance vision and cosmesis, while protecting eyes. This category continues to grow and, while your patients may initially raise their eyes at the cost of adding a premium coating to their lenses, once you explain the technology and they experience the difference, you're likely to have a happy patient for life.
Over time, we've seen steady growth of premium multicoated lenses in most sophisticated markets. In the 1970s and 80s, very few lenses incorporated any coating at all. Most were made of crown glass, with only an occasional high index material used. On occasion, antireflection coatings were used on high power/high index lenses, but mainly for the likes of television presenters to improve the audience's viewing experience.
A coating's ability to enhance the appearance of a lens is extreme to say the least – from making the lens virtually invisible, to adding a flashy gold mirror to a sharp looking pair of Rx sunnies
With the advent of CR39 we started to become more familiar with coated lenses in the form of hard-coated plastic lenses; promoted to reduce scratching, which plastic lenses were more prone to.
Today, many lenses supplied are multicoated, yet as Tim Thurn, Medical & Professional Relations Manager at Essilor ANZ explained, market penetration is quite varied.
"Around 60% of all lenses sold in the Australia/New Zealand market have hard multicoating (HMC). However, this can vary dramatically, with some practices approaching 100% HMC and others barely making 25%. Lens type also dictates the likelihood of a premium coating being applied. It's not unusual to see rates of HMC around the 80% mark on progressive lenses, but rates drop on single vision by as much as 20%. The marginal cost of a premium coating, in percentage terms, is much lower for a progressive compared to a single vision lens."
In Australia, the limited travel imposed by COVID has seen people spending some of their extra dollars on prescription sun lenses with front mirrors or back surface coatings, and high UV protection. According to Mr Thurn, sales in this category increased by as much as 90% during the 2020/21 period.
WHAT DEFINES A 'PREMIUM' LENS COATING?
As the category suggests, 'premium coatings' generally sit at the top end of a manufacturer's range, come with a higher price tag, and may be accompanied by an extended warranty.
The essence of these lenses is a multilayer anti-reflection stack of coatings which improve vision and cosmesis by eliminating unsightly reflections, including the management of any unsightly 'bloom', while allowing maximal light transmission.
The multilayer stack includes a hard coating with enhanced adhesion properties at a molecular level to minimise scratching. Anti-static layers help reduce the adhesion of dust and other particles, which also helps reduce scratches. Super-slick, easy clean, hydrophobic and oleophobic layers help maintain clean, optically perfect surfaces while minimising streaks and greasing. All this adds up to better overall appearance.
Further to these layers, UV filters help protect the eye and adnexa from damaging high energy UV light. In a similar vein, blue blocking filters can help reduce blue light exposure from, among other things, increasing digital device usage. Enhanced night vision and safety are other benefits of premium multicoats.
If properly explained, most patients will see the benefit of such super-advanced lens coatings, which offer relatively good value for money.
IMPROVING QUALITY
We've all had the experience of coating failures that cause patients to return, disgruntled. Unfortunately, some of these instances arise when cheap, poorly manufactured lenses are sourced from questionable suppliers. Such lenses are more likely to have failures, which sullies the reputation of all coatings. This is a point reinforced by Mr Thurn who noted, "Many people don't know that the quality of a coating also depends on the quality of the substrate".
He explained that, as of April this year, Essilor's new Crizal Sapphire HR and Crizal Rock coatings benefit from patents which work on two levels: scratch and heat resistance.
"The technology includes the reformulation of the chemical components of the stack, including four new oxides renowned for their abrasion and thermal resistance. A new process to apply the stack carefully doses the nano-layers to increase molecular density and derive the maximum physical properties from the components, while reinforcing the composition of the stack with an increased proportion of higher scratch resistant oxides."
Premium lens coatings from leading manufacturers are typically manufactured using proprietary processes, in highly sophisticated facilities, with conditions of extreme cleanliness, very tight controls and tolerances. This helps limit coating failures, and subsequent returns, to a small fraction.
Aside from poor manufacturing, all too often the cause of coating failures is simply poor lens care. It is therefore imperative to educate patients with the 'dos and don'ts' of proper care. It's best to provide them with a lens care kit that includes a spray cleaner and microfibre cloth. When you do this your client will feel they've been well looked after, they'll be encouraged to take greater care of their lenses, and, if the items are branded with your practice logo and details, they'll have a constant reminder of your brand and expertise.
A printed hand-out will also bolster your verbal instructions. This should include the following advice and recommendations:
Never leave multicoated lenses in a hot car or on the dashboard,
Do not 'dry clean' dusty lenses – rubbing dust/dirt particles into a lens surface with a cloth will scratch/damage the coatings, so rinse the dirt off first,
Avoid sudden dramatic temperature changes – don't use hot water to clean/ rinse lenses,
Store glasses in a case when they're not in use and never place lenses face down on a surface, • Avoid contact with hard eye pieces while looking through binoculars, telescopes, slit lamps etc. – instead, use rubber covered eye pieces, and
Use fit-over safety spectacles when grinding, whipper-snipping, painting etc.
While you may feel you're lecturing patients on something they should already understand, doing so will ensure they appreciate the myriad benefits of premium coatings over the long-term. When properly cared for, they'll discover that modern premium coatings have a very low incidence of coating failure.
WINNING FORMULAS
By providing most of your patients with premium lens coatings, they will not only look better and see better… your bottom line will also be better. It's a winning formula.
Check out what's on offer in the following product section. Talk to your suppliers. Do some staff training and get your team on board with the many benefits of premium multicoats that will improve your offering, revenue, and patient satisfaction.
To wrap up, Mr Thurn says, "A coating's ability to enhance the appearance of a lens is extreme to say the least – from making the lens virtually invisible, to adding a flashy gold mirror to a sharp looking pair of Rx sunnies. Premium coating technology determines the first impression friends and family have of a patient's glasses, an impression that is one of the best marketing tools a practice can use".
Premium Coatings for Premium Outcomes
CR Surfacing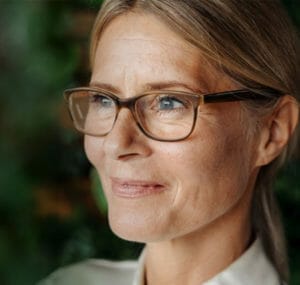 UV exposure can cause skin cancer and damage to the eyes – in fact at least 10% of cataract cases are attributable to UV exposure. UV radiation also increases the risk of macular degeneration, keratitis and conjunctival cancers.1
To combat the harsh Australian conditions and extreme temperatures, CR Surfacing developed the nearly invisible Titanium AR coating.
Although lower-energy blue light is necessary for general wellbeing, alertness, memory and cognitive function, too much exposure to these light rays can suppress the production of melatonin.
TrueBlue coating was developed to selectively filter excess blue light emitted by digital devices to decrease visual stress and safeguard sleep-cycles.
Contact: CR Surfacing (AUS) 1800 334 867 
Reference 
www.skincancer.org/skin-cancer-prevention/sunprotection/ eye-protection
Crizal Sapphire HR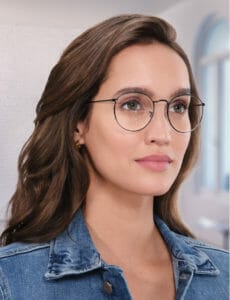 According to testing, Crizal Sapphire HR, with its transparency and durability, is the best anti-reflection coating overall.* High Resistance Technology means Crizal Sapphire HR has 70% more scratch resistance and 20% more thermal resistance than previous generations. Crizal Sapphire HR exclusively features 360Åã multi-angular technology which reduces reflections from any angle of light.
Contact: Essilor Account Manager 
* External laboratory tests and internal technical tests in 2020 compared the most known lens-brands by consumers (2019 external brand tracking in 11 countries). The word 'overall' refers to consumer expectations about antireflective coatings (anti-reflection, scratch resistance and ease of cleaning), ranked through a quantitative consumer study run by an external institute in three countries. 
Opticare Armour Hardcoat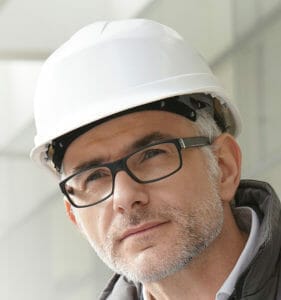 Opticare's Armour Hardcoat provides lenses with greater durability, as well as protecting against scratches and general wear and tear.
With the addition of Skeye Multicoat – which is easy to clean, offers clearer vision, and is cosmetically enhancing – Armour Hardcoat creates a tough, scratch-resistant, water repellent, anti-fogging coating.
Armour Hardcoat assists in repelling substances such as oil and water from the surface of the lens. Acting as a shield, it induces droplets to bead and run off the lens, leaving lenses clean and clear. It also resists stains and fingerprints, so lenses stay clear for longer and are much quicker and easier to clean.
Contact: Opticare (AUS) 1800 251 852 
Transitions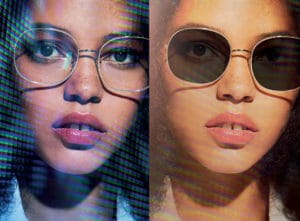 Transitions lenses offer dynamic light management solutions that address our increasing exposure to intense light both indoors and outdoors.
These light sources include UV and blue light emitted by the sun, blue light and harsh light emitted by electronic devices such as smartphones and computer screens, along with bright indoor lighting. As a result, we can feel discomfort, fatigue, strain, and sometimes even pain.
By filtering blue light from digital devices, screens, and especially bright sunlight; and by blocking 100% of UVA and UVB rays, Transitions lenses provide unique and dynamic light management solutions from screens to sun.
Contact: Transitions Account Manager 
Hoyalux Series and SuperReader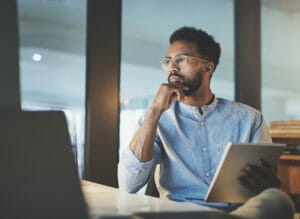 Hoya Vision Care's next generation portfolio of occupational lenses for Australia and New Zealand provides enhanced visual fields and comfort for spectacle wearers.
Each lens has unique attributes and is designed to make it easier for wearers to work with near and intermediate vision areas.
Hoyalux iD WorkStyle 3: A premium lens designed for the clearest, most comfortable and natural vision when switching between different digital devices at near to far intermediate distances up to 2m, 4m or 6m. Available in three designs – Close, Screen, Space – that can be used based on visual preferences, and equipped with Binocular Harmonization Technology verified with Hoya's Binocular Eye Model and AdaptEase technology for wider fields of vision.
Hoyalux WorkStyle Business: A good mid-tier solution for progressive lens wearers who would like wide vision areas when working on near and intermediate vision distances, up to 2m or 4m. Includes View Xpansion technology to maximise the visual fields to the periphery of the lenses and offers swim and sway reduction.
Hoyalux WorkSmart Room: An entrylevel occupational lens with a distance range up to 4m, enabling the wearer to switch effortlessly between their computer screen and keyboard, while having a perfect overview of their desk all day long. Offers swim and sway reduction and a stable image perception in a dynamic environment.
SuperReader: Designed for heavy readers, this lens offers support at near distances and has a much better depth than ordinary reading lenses. It includes Quic focus technology, providing natural head posture for less head rotation for near work.
Contact: Hoya Vision Care Account Manager
Rodenstock X-tra Clean Finish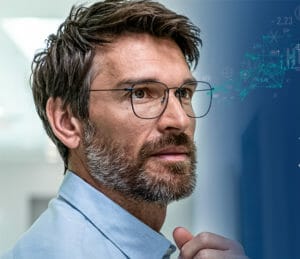 Rodenstock's X-tra Clean Finish sets a new standard in ophthalmic optics. The extremely smooth surface means that dirt hardly sticks – and if the lens does get dirty, the dirt can be easily removed without leaving behind any streaks or residue.
An independent market research study, carried out by a market research agency with face-to-face interviews with spectacle wearers age 40 to 70-years showed that:
After cleaning the lenses with X-tra Clean Finish, 100% of participants perceived them to be absolutely clean without residue, and
93% stated that lenses with X-tra Clean Finish were easier to clean than their current lenses due to the smoothness of the lenses.
Added to the Rodenstock current Solitaire 2 family of coatings, which have UV back surface protection and a three-year scratch warranty, X-tra Clean Finish is the answer to all patient anti-reflection coating objections.
Contact: Rodenstock Account Manager 
Shamir Autograph Intelligence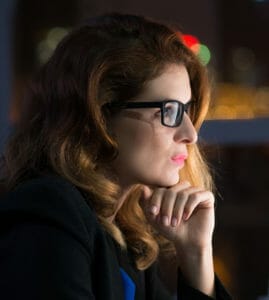 The updated Shamir Autograph Intelligence is the artificial intelligence lens that evolves with your patients. This award-winning lens design has been improved to deliver the best visual experience, optimally matched to your patient's visual age.
What's new?
Improved comfort for easy entry and adaptation,
Improved ergonomics for sharp vision at any distance,
Improved visual performance balance, personalised to your patient's visual age, and
Significantly enhanced digital support.
Additionally, Shamir says it has emphasised the digital field and improved intermediate vision by increasing softness and acuity – providing the right power for each patient.
Visit: shamir.com/au 
VSP Techshield Blue
TechShield Blue simplifies your choice in anti-reflective coatings. TechShield Blue coating offers all the benefits of a premium lens enhancement: excellent durability, cleanability, visual performance, and cosmetic appearance, with the added benefit of blue light reduction to help combat digital eye strain.
Backed by a two-year warranty, TechShield Blue is available across the VSP Optics lens portfolio.
Contact: VSP Optics Account Manager 
Zeiss Vision Care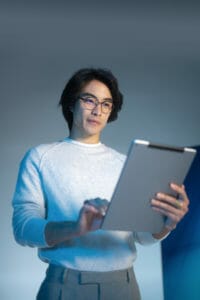 In 1935, the first anti-reflective (AR) coating was invented at Zeiss. Today, Zeiss DuraVision Platinum AR provides spectacle wearers with clearer and more cosmetically appealing lenses, with the convenience of trouble-free cleaning and the confidence of rugged durability. Driven by consumer demand, Zeiss has continued to innovate by offering full sunglass level UV protection up to 400nm in all of its lenses. Additionally, Zeiss BluePro achieves more blue light protection with blue blocking in the substrate of the material, and less reflection as it comes standard with our Zeiss DuraVision Platinum coating.
Contact: Zeiss Vision Care Account Manager