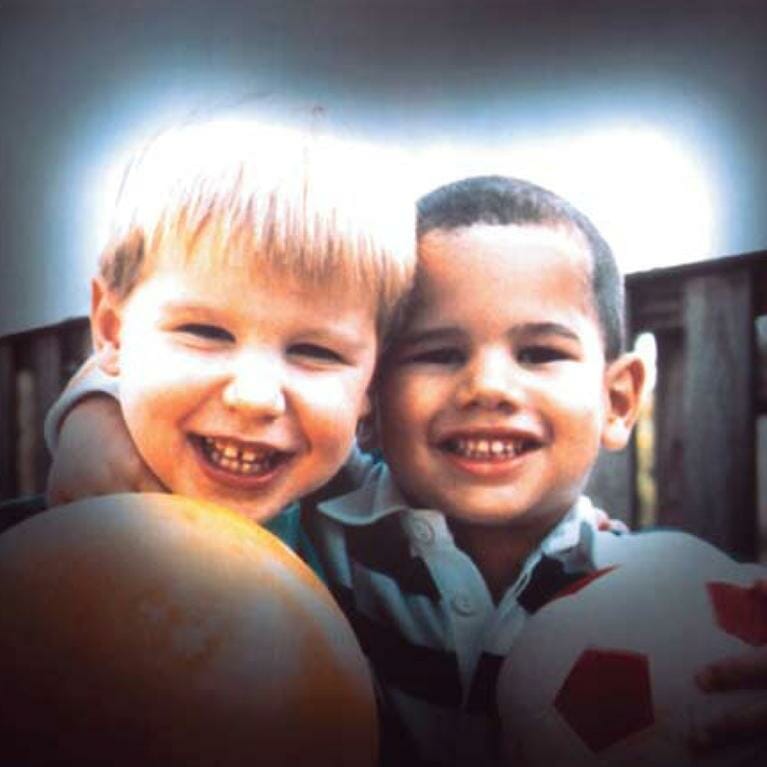 It's the second largest cause of world blindness and that's why eye health authorities have declared Thursday 12 March 2009, World Glaucoma Day.
Like the inaugural event last year, World Glaucoma Day involves volunteers and organisations from more than 60 countries co-coordinating some 1,000 events to promote better awareness throughout the world about glaucoma.
In Australia and New Zealand, the message is clear, with early diagnosis and regular treatment the sight thief can be stopped dead in its tracks.
At least 150,000 Australians are slowly losing their sight and they don't know it. And the sad fact is that a simple eye test could save their precious sense if detected early enough.
The WHO has described glaucoma as the second leading cause of blindness after cataracts, with some 65 million people world-wide suffering from the disease
The culprit, glaucoma, is described as the 'sneak thief' of sight because it irreversibly destroys vision silently and gradually, starting with the side vision and the tragedy is many people believe it's simply a symptom of ageing eyes. In fact, at least 7,000 Australians are actually blind because of untreated glaucoma.
"The sad fact is that many people who have lost sight due to glaucoma could have reduced their visual impairment had their disease been detected early enough and appropriate treatment instituted. Simple eye drops or surgical procedures can halt or significantly slow the progress of glaucoma," says Mrs. Beverley Lindsell, National Executive Officer for Glaucoma Australia.
Regional Awareness Leads The Way
In the wake of the successful glaucoma awareness campaigns conducted in Wagga Wagga and the Gold Coast last year, Glaucoma Australia has again targeted a large regional Australian town for the launch of World Glaucoma Day.
Last year, Glaucoma Australia and the OAA targeted the Gold Coast in an eight week campaign to determine how many people presented for eye examinations in the wake of the awareness campaign.
This year, in the week leading up to the day, a co-ordinated advertising and media campaign will target people over the age of 40 living and working in Tamworth, in northern New South Wales. The aim of the campaign is to encourage them to see their local optometrist or ophthalmologist for a glaucoma check.
As with Wagga Wagga and the Gold Coast, the campaign in Tamworth has been made possible through a joint partnership between Pfizer Australia, Glaucoma Australia and the Optometrists Association of Australia (NSW/ACT Division).
According to Mrs. Lindsell, Tamworth was selected because the country music capital reflects a strong part of the Australian profile internationally and also represents the regional/rural demographic where studies show there is a strong need for better glaucoma awareness.
Glaucoma Australia, with the help of optometry and ophthalmology professionals and with funding support from Pfizer Australia, is visiting Tamworth with the aim to close some of the gap between country and city awareness of glaucoma," Mrs. Lindsell said.
Mrs. Lindsell points out that while awareness levels about glaucoma generally are reasonably high in Australia, it still concerns Glaucoma Australia that 50 percent (or 150,000) of an estimated 300,000 Australians with the disease still remain undiagnosed.
"While this figure is comparable to the rest of the developed world and significantly superior to the thirdworld, it is still concerning that Australians – particularly those over 40 and most at risk – don't regard an eye check every two years as a normal part of their health regime," she laments.
Andrew McKinnon, Chief Executive Officer for the Optometrists Association of Australia (NSW/ACT Division) backs this up. He says optometrists generally recommended that patients 40 and over visit them at least every two years to check for a variety of potential eye problems, including glaucoma.
"There is unfortunately a view in the community that eyesight will deteriorate as you get older. The problem with this belief is that people often allow eye conditions such as glaucoma which causes permanent damage to continue unabated," he said.
Sneak Thief
The World Health Organisation has described glaucoma as the second leading cause of blindness after cataracts, with some 65 million people world-wide suffering from the disease.
Figures presented to the First World Glaucoma Congress in 2005 reported that of the 83 million bilaterally blind people in the world, 10 million are blind because of glaucoma. It was also reported that blindness is 10 times higher in the developing world compared to the developed world.
"The real problem with this sneak thief of sight" says Mrs. Lindsell, "is that people with glaucoma only really notice its symptoms themselves when the condition has progressed and a large part of their vision has been irretrievably lost".
This is why in Australia and other developed countries 50 percent of glaucoma patients still are not diagnosed and not treated, while in developing countries, this figure is up to 95 per cent of patients.
World Glaucoma Day aims to educate people about how to assess their risk for glaucoma and to be aware of the importance of regular eye exams and disease detection. It also seeks to provide support for diagnosed patients and for members of the advocacy community globally.
"Glaucoma Australia is very keen to promote awareness of glaucoma everywhere in this country, but particularly in regional and rural centres where awareness levels appear to be even less than in the cities."
For Tamworth ophthalmologist, Dr. Peter Hinchcliffe, glaucoma constitutes a substantial component of his daily workload.
"Out here, glaucoma is often advanced at the time of diagnosis, with established and irreversible loss of vision. Glaucoma generally causes no symptoms until the final stages of the disease, when severe damage has already occurred to the highly sensitive retinal nerve fibres. Unfortunately, many adults in the danger group – those with a family history and those over 40 years old – are not aware of the importance of regular eye checks. "Whether through lack of awareness or denial in the face of visual loss, many people are burdened with the tragic consequences of unrecognised, untreated glaucoma. What most upsets me is that their suffering could be avoided with early detection and effective treatment. Unfortunately, the stoicism we so admire in Australians living in the bush can be an enormous burden when it delays the diagnosis and treatment of significant health problems that have devastating consequences such as blindness," said Dr. Hinchcliffe.
A Victorian study conducted in 2002 shows that rural participants were almost twice as likely to have never been seen by an eye-care provider as their urban counterpart. This represents 13 percent of those living in the country compared with only seven percent of those in the city who have never seen an optometrist or ophthalmologist.
In terms of gender, the overall figure is 11 percent of males compared with eight percent of females who haven't ever been to an eye-care practitioner.
The Victorian study revealed that while rural participants had noticed some change in their eyesight, they did not act immediately. The common reasons given were the change was not severe enough (40 percent), they were too busy (26 percent) or that it was normal for eyesight to deteriorate with age (16 percent).
While it may be more difficult to see an ophthalmologist in country areas, Dr. Hinchcliffe urges his patients who are over 40 years and anyone with a family history of glaucoma to have an eye check every two years.
Optometrists are readily available in most towns and smaller cities and ophthalmologists consult in all major regional centres. If an optometrist detects a potential problem, the patient can then be referred to an ophthalmologist for urgent assessment.
According to Greece-based World Glaucoma Day Project Leader, George Lambrou: "The goal, this time, will be to surpass last year's achievements and make sure that the advocacy, awareness and screening efforts will be more vocal and better promoted to all glaucoma stakeholders – authorities, institutions, the industry, doctors and, above all, glaucoma patients, diagnosed and undiagnosed."
The World Glaucoma Association (an independent, impartial, ethical, global organisation for glaucoma science and care) created World Glaucoma Day in response to their concern at the increasing numbers of people with glaucoma. If the condition remains undetected and untreated, there is potential for the rise of blindness as the population increases and ages.
"Our message is simple: Eyesight is precious; value it. Don't risk losing it for the sake of not taking regular, comprehensive and pain-free checks," Mrs. Lindsell concludes.
Media Star With Glaucoma
There would hardly be anyone in Australia who doesn't know who Ross Higgins is.
The 77-year-old star of stage, screen and radio has been an integral part of the local entertainment industry every since anyone can remember.
But he is now taking on what he considers to be one of his most important roles ever…Glaucoma Australia's ambassador to promote awareness of the disease.
And he does this with a personal stake because the star of such shows as Kingswood Country, The Naked Vicar, Richmond Hill as well as the voice-over man for the famous 'Louie the Fly' Mortein ad, is a sufferer of glaucoma himself.
"I've had it for about 40 years and I was very lucky because I was one of those people who had no pain or any indication there was anything wrong," he explains.
"I went to an eye specialist for another matter and he told me to go out and drink several litres of water for some reason, which I did. About half an hour later, he indicated that there was pressure in the eyes and then informed me that I was developing glaucoma."
Higgins says the doctor prescribed eye drops which he took diligently once aday back then, but as his glaucoma progressed, his medication regime has increased now to instilling drops three times a day.
"I look upon it as though it's life and death because if you get careless it is life or death for your eyes…and your eyesight is so damned important that you need to do the right thing."
And the right thing says Higgins, is for all adults, particularly over the age of 40 to have regular eye check-ups and do exactly as their eye care expert tells them.
"My eye sight is still good. I wear glasses to read due to age, but I don't wear glasses for everyday life or driving.
"I hope I am a great example so that I can help other people. I can honestly say it has not affected probably the busiest time of my career, when I've had to be visually alert to do all the things I've done.
"Glaucoma has made absolutely no difference to my ability to work in the entertainment world. I was very fortunate that I was told I had glaucoma very early and I took notice of the doctors and I did exactly as they told me."
Higgins says the first thing people should do is go to an optometrist or ophthalmologist and check to see if there is any possibility that they might be developing glaucoma.
"When you catch it early enough and do as they tell you, you're 'as sweet as a nut'. You can continue on and be very successful in whatever you do. It should not make the slightest difference provided you get it early and do as they tell you," is his message.
Scientists to Test Galileo Eyes For Glaucoma:
Did famed 16th Century Italian astronomer Galileo Galilei suffer from Glaucoma?
According to modern day experts, this may well have been the case and, if so, it may explain some of his unusual findings.
Galileo Galilei, the man regarded as 'the father of astronomy', who lived from 1564 to 1642, was known to have experienced sporadic eye problems during the latter part of his life and, according to historians, was rendered totally blind for his last two years.
Now, the hot questions and topics of discussion among experts and boffins are how a man with impaired eyesight made the observations that revolutionised astronomy and whether his faulty vision could have affected what he saw and recorded.
Based on his own accounts, the speculation about his glaucoma and failing eyesight may well explain some of the idiosyncrasies in his observations.
For example, he described Saturn as being oblong, rather than round and having bulges on either side, instead of a ring.
Using a 20-power telescope he made himself and with his failing eyes, there is speculation that Galileo might have mistaken Saturn's gaseous ring, which to him might have appeared to be a planet with two moons.
All this speculation might be answered if the Catholic Church gives a committee of experts permission to exhume Galileo's body. A group of renowned historians, scientists and doctors have agreed to oversee the project, using DNA testing to establish whether Galileo had severe vision problems and whether that may have affected his findings.
Italian and British scientists have already studied his handwriting, letters, and portraits which lead them to suspect that Galileo may have acquired unilateral myopia, uveitis, or a condition known as creeping angle closure glaucoma.
One theory is that Galileo did suffer from vision problems through systemic illnesses, including an attack that left him temporarily deaf when he was young. The previously accepted theory was that his vision problems were from looking at the sun.
Scientists believe that a DNA test will allow them to determine the extent to which the pathology of the eye may have influenced some of his findings. In turn, using the same type of telescope, may enable them to formulate mathematical models that simulate the effects it would have had on what Galileo thought he saw.
Footnote: 2009 marks the 400th anniversary of Galileo's Galilei's telescope, while the U.N. has designated it as the International Year of Astronomy.
References
Keefe, Jill E; Welh, LeAnn M; McCarty, Cathy A; and Taylor, Hugh R. 2002. Utilisation of eye care services by urban and rural Australians. Br. J. Ophthalmol 2002; 86; 24-27 dol: 10:1136/bjo861.24.

George R, Vijaya L. First World Glaucoma day, March 6, 2008: Tackling glaucoma challenges in India. Indian J Ophthalmol 2008;56:97-8

Goldberg I. Highlights of the First World Glaucoma Congress. Medscape 16 August, 2005. www.medscape.com/viewarticle/5508974_print

Saw SM, Gazzard G, Friedman D et. al. Awareness of glaucoma, and health beliefs of patients suffering primary acute angle closure Br J Ophthalmol. 2003 April; 87(4): 446-449.

Eye Research Australia and Access Economics. Investing In Sight, June 2005