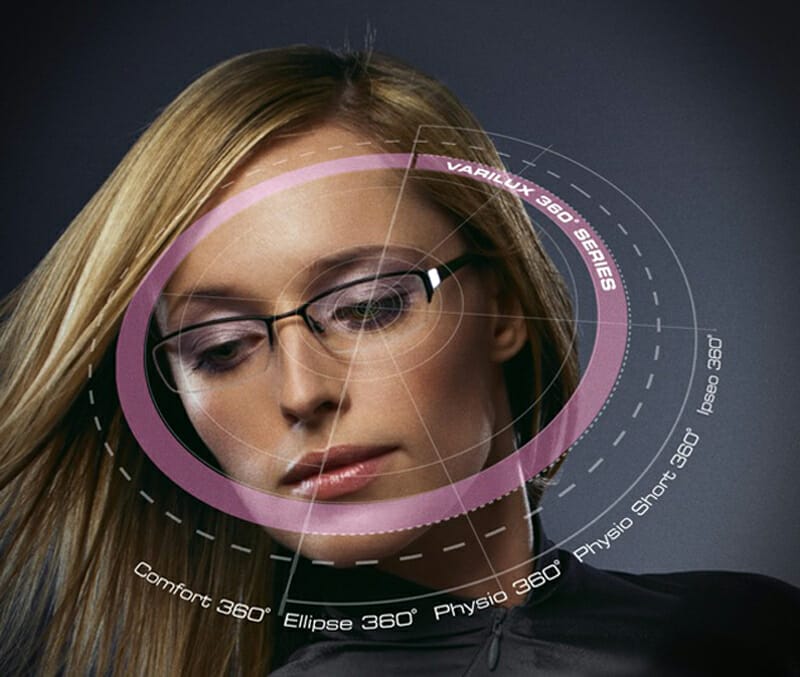 Varilux Comfort 360º, Varilux Ellipse 360º and Varilux Physio Short 360º Essilor's Varilux 360°
Series provides a complete portfolio of progressive designs including the core products, Comfort 360º and Ellipse 360º, the performance products Physio 360º and Physio Short 360º, as well as the elite product Ipseo 360º.
A Varilux product earns the name 360° by using two separate areas of Essilor technology: proven progressive designs and Essilor's Advanced Digital Surfacing including Essilor's own surfacing processes, tools and most importantly, its unique calculations. The progressive design is critical, hence tried and trusted products are enhanced using Essilor's Advanced Digital Surfacing.
With all Varilux 360° products, a patient's field of vision is expanded by 30 per cent and their progressive vision becomes more natural at near, far and everywhere in between.
[/vc_column_text][/vc_column]