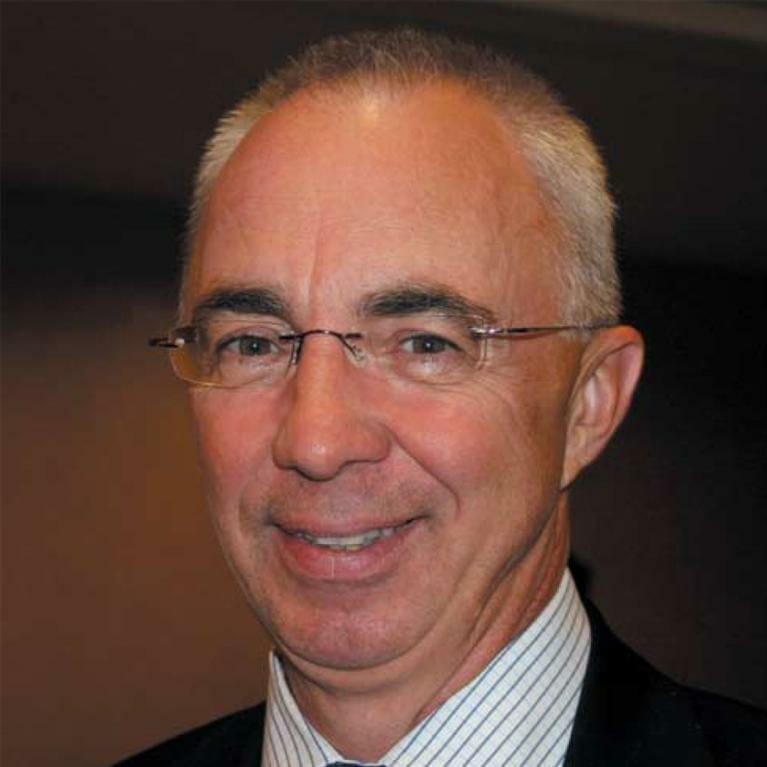 Dr. Joe Barr, world expert in contact lens development, recently made a whirlwind visit to Australia, and took some time out to talk with mivision magazine about the major issues currently facing eye care programs around the world.
Dr. Barr loves Australia, and its "fun-loving people", and says he has made many good friends out of his antipodean colleagues.
With the current global economic recession on everybody's minds, there is concern about the impact it will have on eye health care. The eminent American doctor of Optometry says he is "very concerned" about eye health during these uncertain times, particularly in countries where access to healthcare is already compromised.
According to Barr, the major issues facing eye care programs around the world, particularly in areas where care is scarce, are the treatment of refractive error, cataract surgery, prevention and treatment of diabetic retinopathy and macular degeneration, and glaucoma. "Access to health and eye care is a major global issue, as is how to pay for it," he says.
Optical Pedigree
The bespectacled Barr has optics in his blood. His father, James M. Barr, was an optician and his grandfather, Francis Pearl Barr was an optometrist. There was no escaping it. His family optometrist had also bought his grandfather, Francis Barr's practice, so the young Barr felt connected to the field in many ways.
With this pedigree, he applied to study optometry at Ohio State University during the 1970s. It was at university that Joe Barr was first influenced by the teachings of Richard Hill and his subsequent fascination with corneal physiology evolved.
"One day, Gerald Lowther asked for someone work in his contact lens laboratory and being intrigued with how a contact lens could change the physiology of the eye, I was the first to volunteer," Barr explains.
Lowther saw promise in the young student and encouraged him to apply for a new program that was a combined graduate program and patient care residency. Barr completed it in 1977, graduating with a Doctor of Optometry Degree , and later in 1979 with a Masters Degree in Physiological Optics and a residency certificate in Contact Lenses.
The Ohio State University's College of Optometry ranks as the oldest universitybased optometry program in the United States. It has a long tradition of combining research, clinical patient care, and education. The ocular surface research of the Contact Lens and Tear Film Laboratory grew out of a longstanding interest in corneal physiology and contact lens wear of the pioneering work of faculty members Richard Hill, John Schoessler, Gerald Lowther, Barbara Fink and Barr himself.
The field of polymer and surface science research and development for use in the manufacture of contact lenses is one which Barr is well known. He recently served as the Interim leader of Bausch & Lomb's Polymer and Surface Science research and development group.
A polymer is a large molecule composed of repeating structural units typically connected by covalent chemical bonds. While the word polymer in popular usage suggests plastic, the term actually refers to a large class of natural and synthetic materials with a variety of properties and purposes.1
In the context of contact lenses polymers refer to "the study and application of manufacturing synthetic materials that can be used in contact lenses or in the body as medical devices that will correct a defect, in our case vision, while retaining bodily homeostasis. The polymer has to be nontoxic and biocompatible and the surface needs to allow the body or eye to function as normally as possible," Barr explains.
According to Barr, the surfaces should not irritate the body or degrade "and should allow comfort and good optics. Therefore the polymer used in contact lenses must be clear and gas permeable."
Jam-Packed Career
During his long and jam-packed career, Barr has been the Director of the Collaborative Longitudinal Evaluation in Keratoconus Photography Reading Centre funded by the National Eye Institute (NEI). He also previously served as chairman of the Section on Cornea and Contact Lenses of the American Academy of Optometry. In the early 1980s, he was the Manager of Clinical and Materials Research for Dow Corning Ophthalmics.
He is the emeritus editor of Contact Lens Spectrum, having been editor for 20 years and founding editor of Contact Lens Today, a weekly e-mail newsletter. He has over 50 peer reviewed publications in the area of contact lenses and cornea.
Barr's professional affiliations include: membership in The AOA, AAO, International Society for Contact Lens Research, and ARVO.
In July of 2007, he became Vice President of Global R&D Vision Care for Bausch & Lomb in Rochester, New York. Currently he is the Vice President of Global Clinical & Medical Affairs and Professional Services Vision Care at Bausch & Lomb.
Issues Facing Eye Care
In Barr's view, the eye care market in Australia is not that different to that in the United States. The one major factor that sets them apart is the paucity of vision care insurance in the U.S.
"The current world financial situation will affect many of us and few fields of business, including eye health care, will be untouched," says Barr.
He is, however, optimistic that the high incidence of myopia, globally, will keep the contact lens field vital.
"While some contact lens consumption may slow, the field will still grow a few per cent per year in the near term, but perhaps a bit below the six per cent growth for the past year.
"I would hope that our contact lens wearers will continue to replace their lenses in a compliant manner, and clean and disinfect their reusable lenses as directed by their eye care practitioner," Barr adds.
Barr also predicts that due to budgetary constraints, people may make more frequent and smaller purchases of lenses and lens care products, rather than buying larger amounts of supplies.
Spare Time
In what spare time he has, Barr likes going on beach holidays: "so the Gold Coast is a good destination," he quips.
Barr says he likes to, "read and play golf, and spend time with my wife and daughters, son-in-law and two grand children."
He is also an avid runner, having finished (in one form or another) three marathons and numerous half marathons and 20 mile runs over the past five years.
Although he missed out on being here for the City to Surf in Sydney last year, Barr still managed to fit in few runs around Sydney. Would he ever like to run in a marathon in Australia? "Maybe, but not this time around," he said.
The Emeritus Professor of Optometry and Vision Science at Ohio State University, was in Australia to chair the Bausch & Lomb Advisory Panel for Soflens Daily Disposable (lenses) for astigmatism and attend the Bausch & Lomb Orthokeratology meeting. Ortho K, is an area in which Dr. Barr is highly renowned.
Laura Macfarlane is a trained ophthalmic nurse, professional journalist and member of the Australasian Medical Writers Association.
Reference: