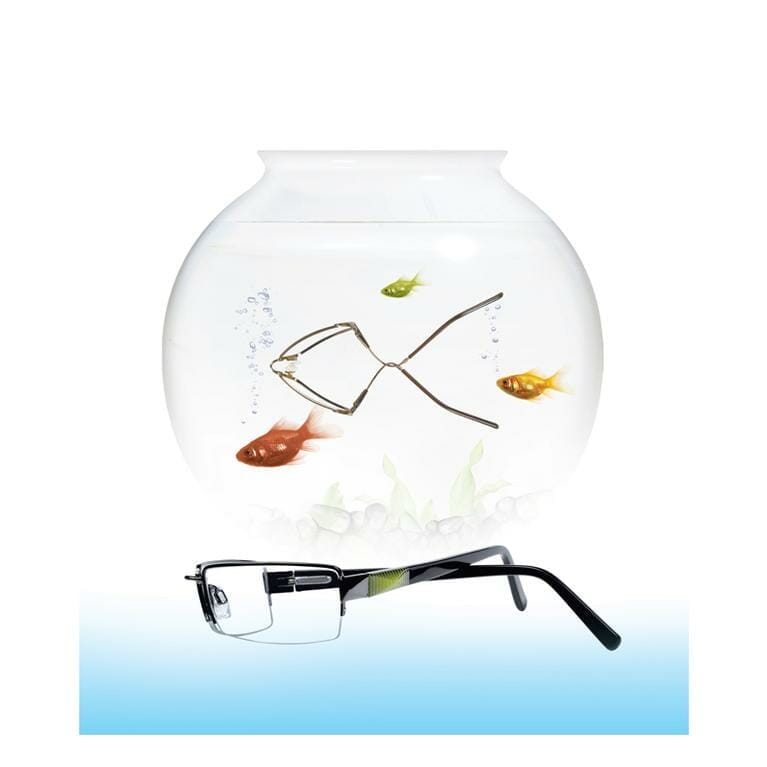 Memoflex bendable frames are made with Trilaston titanium-based memory metal and Turboflex spring hinge technology and flex a full 360 degrees.
Evolutionary Design and Construction
The elasticity of Memoflex comes from the fusion of three distinct metallic elements: aluminium, copper and beryllium. The memory metal bounces back for a 100 per cent shape recovery. Memoflex claims that no other memory metal in the eyewear industry has this level of elasticity and resiliency.
Formulated from a frame material that boasts rich colours and finishes with a metallic sheen, its ultra-slim contours are formed through an eclectic array of clean designs in rounded, rectangular and angled shapes.
Lifestyle Resistant
The Memoflex range resists damage caused by daily routines and mishaps. It is resistant to shock, corrosion and extreme temperature variation.
The absence of nickel also ensures a hypoallergenic frame for sensitive skin.
This uniquely shaped alloy is also used to reinforce the bridge and temples for extra pliability and to avoid breakage. The streamlined frame concepts underpin Memoflex's tendency to stay in motion, making suitable eyewear for active lifestyles.
In the Comfort Zone
Memoflex's form fitting designs are custom-tailored to a wearer's individual facial features. Its shape recovery properties minimise the need for regular frame adjustments and alignments for a consistently reliable fit.
Memoflex Advantages:
Increased elasticity, therefore, increased durability
Easier to weld and solder allowing for adjustable Monel temple tips for enhanced comfort and fit
Nickel-free and hypoallergenic
Easier to manufacture in more unique and appealing colours and textures
Trilaston's elastic properties make the frame easier to bend and twist than nickel/titanium-based frames
Fewer adjustments due to the patented elastic technology means frames consistently return to their shape
[/vc_column_text][/vc_column]