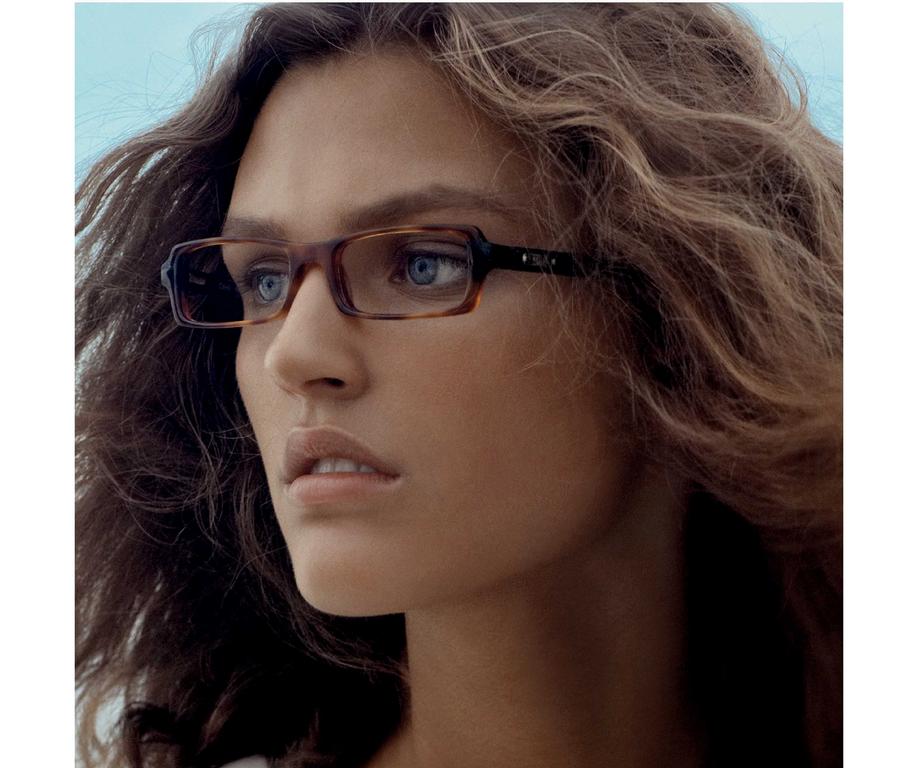 Echoing Chloé's ready-to-wear collections, the famous French fashion house's eyewear skilfully plays with shapes and volumes, from retro to aviation, oversized to timeless.
Chloé was created in 1952 by Gaby Aghion, an Egyptian born Parisienne with a bohemian spirit. She rejected the stiff formality of 1950s fashion, and instead created soft, body conscious clothes from fine fabrics and called them 'luxury prêt-à-porter'.
Beauty for your Face
Created to closely complement the readyto- wear collections, Chloé eyewear has been designed and manufactured by French company, L'Amy since 2007.
This alliance between the French houses is an ideal fit – both recognised for their understanding of modern luxury, quality workmanship, and artistry.
This season's Chloé Eyewear Collection has resulted in a range epitomising elegance, sensuality and an edgy spirit. The collection references a more sophisticated feminine direction while remaining true to the bohemian feel of the brand.
The eyewear has been created cohesively to co-exist with other Chloé accessories. Many frames reflect the collections through their references to colour, buckles, handles and of course, mood and shape.
Appeal of the French House
For many fashion houses, the designer plays a silent part in bringing the brand their version of sexy, pretty pieces.
Chloé, on the other hand, has chosen instead to focus more on the designer's name, and associated infamy, than just on the heritage of the house. The French fashion house's heritage is based on each artistic designer's vision for the brand. Karl Lagerfeld has perhaps been the most famous name linked with the French brand, bringing his interpretation of 'pretty' into the public eye.
Karl Lagerfeld, synonymous with Yves Saint Laurent, Chanel and his own label, considered an über designer, was the artistic director for Chloé for 25 years. When he left the brand, Chloé countered this by signing Stella McCartney to take the brand to the next level of desirability. In turn, Stella McCartney's successor, Phoebe Philo has been acknowledged as an even greater designer who, with her sharply tailored style complements the luxe-hippy styling of the brand.
Since Philo, other designers have taken over the helm at Chloé, continuing to inspire with its cool feminine fashion. Chloé has become synonymous for its luxury tailoring, witty interpretations of femininity and modernity.
To view the Chloé eyewear collection, contact L'Amy Australia on (AUS) 02 9428 1500 or email: lamyaustralia@lamy.com.au.
[/vc_column_text][/vc_column]