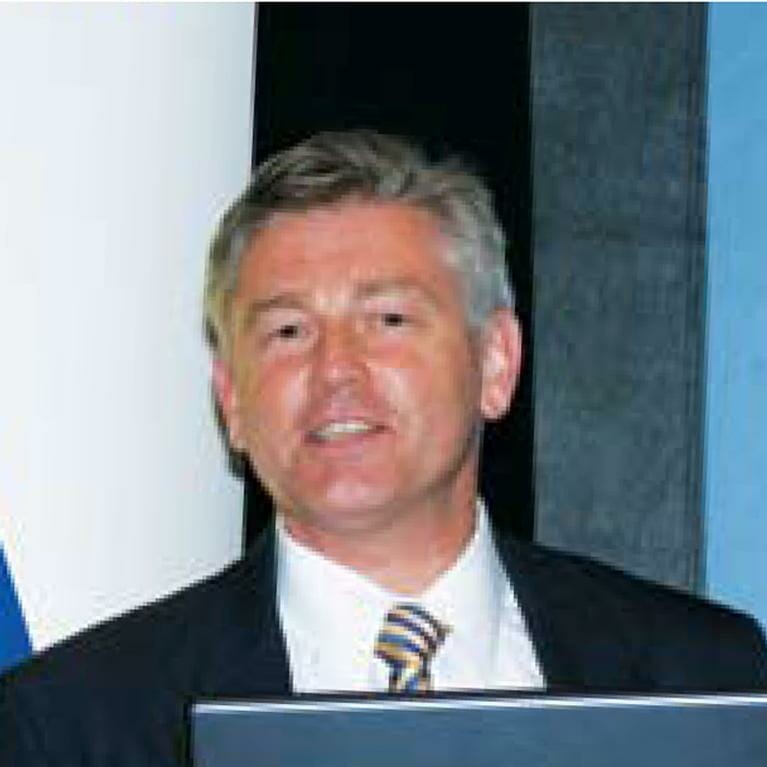 The ever-increasing workload the ageing population is bringing to the eye care sector, necessitates a fundamental shift in the way the different groups within the sector operate.
People are living longer, and medical advances mean more treatment options are available. This creates a demand for services that is more than any one group of eye care professionals can deal with in isolation.
"Ageing comes to all of us, and with that comes the likelihood we will suffer some sort of eye disease at some stage," says RANZCO President, Canberra-based ophthalmologist Dr. Iain Dunlop. "It is inevitable that as the population ages, more people will experience one or more age-related eye conditions."
[/vc_column_text][/vc_column]
""Ageing comes to all of us, and with that comes the likelihood we will suffer some sort of eye disease at some stage,"
The 'Big Five' causes of vision loss amongst the elderly are macular degeneration, glaucoma, cataract, diabetic eye disease and under-corrected refractive error.
These five conditions cause three quarters of the vision loss in Australia, and impacts more than just eye health. There are quality of life issues, loss of social independence and the resultant burden on family, community and health services.
"Compared with an elderly person with good vision, one with poor vision or blindness is twice as likely to have a fall and three times as likely to suffer depression," says Dr. Dunlop. "They are up to eight times more likely to sustain hip fractures and are admitted to nursing homes three years earlier than their counterparts with good vision."
Many issues affect the eye care sector's ability to cope with the needs of an ageing population. There are workforce shortages and maldistribution amongst general practitioners, ophthalmologists, optometrists and low vision practitioners. Aged people with eye disease often have a number of co-morbidities, and people in rural and remote areas have compromised access to health care.
"We are treating some of the most vulnerable in our community – the elderly," says Dr. Dunlop. "They have difficulty attending health practitioners; treatment costs and travel costs are high; and they may need appointment reminders. They also struggle to remember diagnoses and medicines, and may have trouble complying with regular treatment and prioritising their health problems."
Historically, the fact that health practitioners were used to working in isolation – concentrating on their own area of expertise – compounded the problem.
The general practitioner didn't always know what the optometrist was doing in relation to vision care. They, in turn, may not have known what the ophthalmologist was doing. Some of the elderly had never heard of an orthoptist or low-vision specialist, let alone had access to the vast array of eye care services they offered.
An Integrated Approach
Dr. Dunlop says it is now more widely accepted that the only way to deal with these complex challenges is an integrated, team approach to eye care. "The ageing population coupled with the need for more 'man-hours' to manage all these people means we need an integrated eye care team to deliver the care," he says.
In his first year as president of RANZCO, Dr. Dunlop says his impression from working with various eye care groups is that an integrated team model is not as controversial as it once was.
"The integrated eye care team is more widely accepted as being necessary. I haven't spoken to anybody who is still advocating separate 'silos' of care," he says. "Everyone who broaches the topic agrees the integrated team approach is the way to go, in the sense we all want to feel safe with what we're doing, and that we've got someone working alongside us to consult if we wish. It breaks down the idea of 'us and them'."
Conceptually, the team approach to eye care makes sense. However it may still take a while to become a widespread reality in practical, day to day eye care delivery.
"Until it actually affects the people providing eye care, in terms of unmanageable demands on their time and resources, they won't commit to the integrated team approach," says Dr. Dunlop.
There are some inroads being made. Public hospital clinics and large private practices already have these teams working together: eye doctors and eye nurses, registrars and orthoptists. "It's just a matter of whether optometrists can come and join the medical aspect and that comes down to training and funding," says Dr. Dunlop.
The integrated team model doesn't mean that eye care has to all happen under the one roof. "It just means that if several people are managing the one patient, they share what they're doing and communicate with others when there is a change in condition or treatment." Dr. Dunlop says there has been a big push for the collaborative care model when dealing with people with glaucoma. "It is a template for how other medical and paramedical people work – whether that be obstetricians and midwives, or surgeons and podiatrists."
"The patient benefits because they get better, more informed, timely care," says Dr. Dunlop. "The practitioner benefits in that they learn a lot by working with others, by seeing what other people do and by being observed themselves. It is a more open system. And if you think of the number of services that can be rolled out with the number of practitioners doing it, it's far cheaper to fund that group of services if you do it through a team approach."
It's not just in the clinical setting where the integrated team model is beneficial. Last year, the New Zealand National Eye Centre opened in Auckland. "This centre is a teaching and research institution – linked with Auckland Hospital – where traditionally disparate groups are working together: optometry, ophthalmology and visual sciences. It's a good model for parallel education," says Dr. Dunlop.
Funding
Telemedicine is one of the newer ways a team can work together for the benefit of the patient – particularly patients living in rural and remote areas. Nurses, community health workers, GPs and para-medical practitioners in remote areas consult with specialists in larger cities using email, internet and video conferencing.
However, in order for this technology to be more widely adopted, the Medicare funding model for electronic teleconsultation needs to change.
"One issue is that under current Medicare legislation, in any one consultation only one doctor can charge," says Dr. Dunlop. "With a telemedicine consultation, often there is more than one doctor consulting the one patient at the one episode of care."
Funding issues have also been implicated in medical workforce shortages. There is an increase in medical students and residents coming through the system over the next five years. Historically it has been hard to find funded positions for them in clinical settings where they can get wide clinical exposure.
"The Federal Government has allocated '(AUD) 1.1 billion to pay for education and to find training placements for medical students, interns and residents up to year two," says Dr. Dunlop. "We're hoping the government will then fund training positions within hospitals for the specialty positions in medicine, including eyes."
A large proportion of eye disease goes undetected, and integrated eye care teams could play an important part in screening and prevention strategies. This would require significant changes to current funding models.
"We have to treat the treatable and prevent the preventable," says Dr. Dunlop. "We don't have sufficient screening procedures in place to pick up the true extent of eye disease. Fifty percent of glaucoma, for example, is undiagnosed. A screening program would lead to early detection and therefore early intervention, and better visual outcomes for patients. But screening is not funded because screening is not a therapy, and Medicare only funds therapy."
During Dr. Dunlop's first year as RANZCO President, he has urged governments to fund eye screening within Medicare, and to fund prevention strategies and allocate more resources to eye research. "The eye care sector has to lobby for Medicare funding on the evidence base. We have to show that screening and early intervention leads to better eye health, and that the overall cost to the community is much reduced."
There is a huge amount of work to be done to deal with the level of vision impairment and blindness that will become evident as people live longer. "That is why we need a team approach: ophthalmologists, GPs, optometrists, orthoptists and ophthalmic nurses working in an integrated way to treat eye disease and promote eye health."
This column is contributed by The Royal Australian and New Zealand College of Ophthalmologists with a view to improving communication with the eye care community in the interests of helping to achieve optimum patient outcomes.