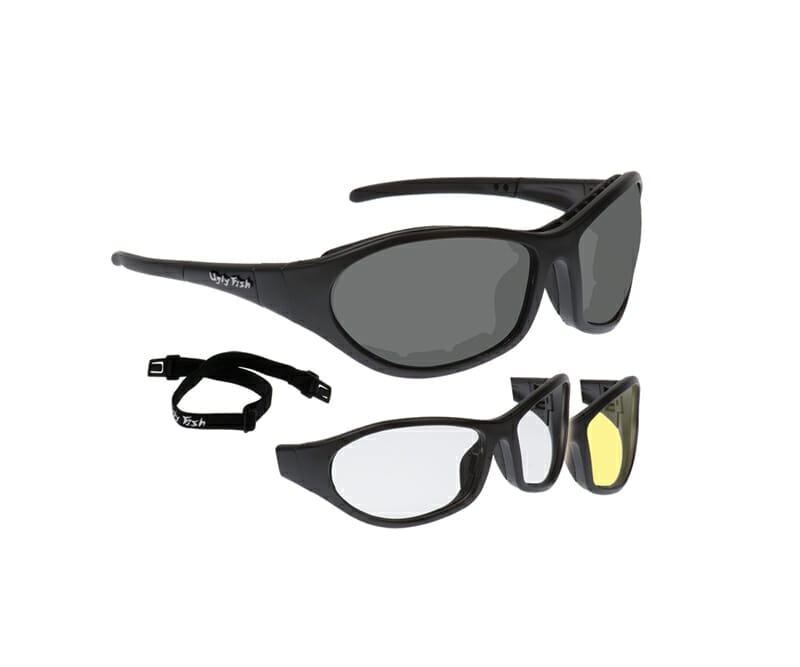 The Cruize glasses are compliant to Australian Safety Standard (as nzs 1337-1992 Eye protectors for industrial applications). They are a highly multifunctional design (six options) and are great for sports enthusiasts. They are also fantastic for industry/ safety eyewear users. The multi pack includes three different lens colours (clear, yellow and smoke). All parts are included, except the RX prescription gasket which must be ordered separately. The RX gasket is beneficial because the script is always protected by the sunglass lens.
Prescription Options
Piranha Eyewear can provide the RX gaskets with required scripts that are ready to go. Optometrists can purchase the RX gaskets also to fit with lenses themselves. RX gaskets can be used with or without the foam gasket, which is an additional option (only available with this model).
Polycarbonate Lens
The lenses comply with Australian Safety Standards and have an antiscratch and anti-fog coating.
TR-90 Frames
Frame comes with a clip-in adjustable strap for those who prefer a more secure fit.
For further information, contact Piranha Eyewear on [AUS] 02 4284 7888 or www.uglyfisheyewear.com.