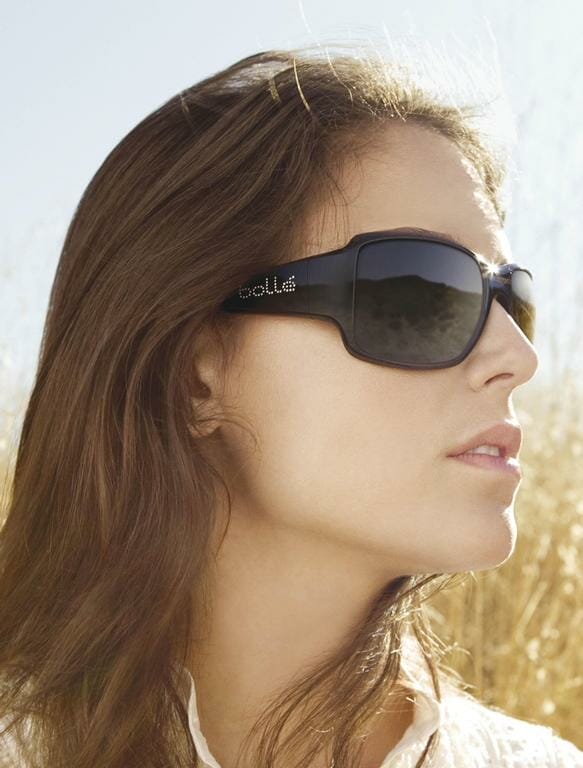 This year's summer collections mark the return of sunglasses as an essential wardrobe addition. The latest on offer echo the looks of the 50s through to the 80s, with designers turning away from throwaway fashion to creating stronger, longer lasting looks.
The modifications emerging in the summer collections have given a fresh energy to fashion styles and trends.
Lenses are flat, rather than wrapped, and frames; subdued, devoid of overt consumerism – a move away from the bold 'geek chic' look from previous seasons to superbly refined frames with modified angles, polished planes and sweeping lines where temples meet frame fronts.
[/vc_column_text][/vc_column]
"Lenses are flat, rather than wrapped, and frames: subdued, deviod of overt consumerism."
Monotone colours of black, tort, cream and white dominate classic frames with neon and candy-bright acetates and metals also making an appearance. Colours this year are based on a classic pallet with even the most avant-garde designers, rendered classic.
Cartier
Distributor: LVMH Group (AUS) 02 8215 5516
This iconic brand exemplifies classical beauty in the New C Décor Sunglass in white.
Utilising an oversized Jackie-O frame, its modest brand marque on the temples whispers refined elegance; while the layered acetate's inside shade of pale caramel adds warmth to the creamy winter white frame front.
A more fashion-forward offering is available in the New C Décor Black Grey sunglass model. With a Wayfarer-esque Windsor frame and contrasting metal brand logo, it is an interesting move from the purely classical.
Face à Face
Distributed by Eyes Right Optical (AUS) 03 9763 1333
Face à Face plays with the oversized 60s sunglass style and renders it fun, modern and fresh. The latest collection is a screen favourite, featuring in the recent film, The Hangover. The Capri1, worn by Sasha Barrese in the film, is quite unique. The transparent chocolate frame is surrounded by transparent aqua blue which really softens this retro style frame. Britt Barett wears the Sabba1, a more traditional oversized tort with exaggerated round lenses – providing the frame with international 'jet-set' flair.
In another hit film, The Proposal, Sandra Bullock wears model Ylang1. Drawing inspiration from the 1970s, Bullock's very structured, tailored character wears the modified oversized cats-eye, in classic tortoise shell, framed with modern, translucent acetate temples.
l.a. Eyeworks
Distributor: Eye Candy Optics (AUS) 02 9331 2655
l.a. Eyeworks celebrates its 30th anniversary this year. Designed by the company's co-owners, Gai Gherardi and Barbara McReynolds, l.a. Eyeworks' iconoclastic glasses continue to change the way people think about eyewear.
Their latest Fiction collection incorporates KID and YUP, two new frame designs that spark the next wave in eyewear fashion. The acetate surface is deliberately textured to suggest a balsa wood-like surface that feels naturally weathered to touch. YUP's classic curves and KID's articulate angles are softened by washed, seasoned colours like olive, foam, wine, purple, and chocolate.
YUP in Toy Blue Wood Matte appears to be a modern cross between the classic Windsor and the Wayfarer, with the balsa wood textured acetate is both light and strong.
Nina Ricci
Distributor: L'Amy (AUS) 02 9428 1500
Nina Ricci is planning to relaunch their classic original oversized frame as worn by the First Lady of Style, Jacqui Kennedy on the cover of international glossy, Paris Match magazine in 1978.
The new collection offers several colour variations including three plain colours: glamour in black, tortoiseshell chic, 'so Ricci' in grey, and three innovative harmonies: sparkling in orange and chocolate, natural in green and grey, and romantic in pink and mauve.
Maui Jim
Maui Jim Inc. (AUS) 02 9452 5575
Maui Jim continues to enjoy great success in Australia thanks to their very price conscious collections that combine mainstream wearability with the latest design technology.
The oversized aviator frame, the Pilot, was designed for consumers who desire both a fashionable sunglass and the added protection of Maui Jim's Polarized Plus 2 technology. Meeting a demand for more fashionable aviator frames, the Pilot delivers a confident fashion statement for all occasions.
For women, the Alana offers a mid-sized Jackie O frame with superior coverage and protection. The model sensibly combines classic fashion with versatility. Made from strong yet lightweight Grilamid, the open temples have bars shaped like bamboo sticks and the hinge area is decorated with bamboo leaves that attach to the frame front.
The frame comes in two different lenses: Neutral Grey for bright sunlight and the highest level of glare reduction and in High Contrast Lens Bronze for glare reduction and added contrast for foggy, overcast or hazy days.
Dior
Safilo Australia (AUS) 02 9540 0555
Fashion survives on reinvention and by experimenting with perspectives. Leading the fashion pack, Dior's 611 model is an ultra heavy and oversized tort mask with a 1970s geometric shape. The frame plays with intriguing passages of light on the rims, whilst the temples are decorated with a metal plaque engraved in the 'cannage' pattern, one of the emblems from Dior's archives. The colours include shades of glossy black, light tan and plum-honey.
Bill Bass
This very affordable brand has developed a range that features translucent acetates in subtle hues of amber, honey and amethyst. These shades feature intricate marbled finishes and triple layer acetates of sumptuous pearly tones over opaques producing a lush feel seldom available in frames.
All the acetates are handmade in Italy with wire core temples to allow adjustment once heated, and European spring hinges to further ensure comfort and fit. Adding a sense of luxury is the oversized ebony frames with subtle temple detail of silver pearl inlaid over black. The core of the range centres on the essential 'must-have' colour of the season: the classic tortoiseshell.
Distributor: VMD Australia (AUS) 07 5594 9854
Dsquared2
Healy Optical Group (AUS) 02 9420 3200
The cutting edge fashion sense of this world-famous brand definitely comes through in the eyewear line by Canadian twins, Dean and Dan Caten. Inspired by 70s and 80s streetwear and hip-hop, the collection uses a lot of square shapes with classic colours. Christine Scott of Marcolin U.S. says: "You can't be shy wearing this brand. It's all about making fashion statements."
The men's frames alternate between teardrop shaped metal to perfectly squareshaped acetate embellished with a touch of gold. The women's models are angular and wide: big rounded lenses, with catseye glare providing a touch of glamour. The over-the-top, oversized DQ09 men's frame with sharp angles and plain on the frame front is mixed with 'ghettofabulous' gold temples. For women, DQ19 is a substantially heavy black oversized frame with slight drop sided temples. It's both confident and Hollywood-worthy.
Funk For Food
Designed by successful DJ Dieter Funk and presented for the first time at Optimunich in January this year, this collection prides itself on not being a mass produced product. The line is made from synthetic acetate, derived from cotton which in a long process and with a lot of manual labour becomes a pair of glasses. Look out for the dip-dye translucent acetate models Catsuit Pink and Fafnir Brown – both are simultaneously retro and modern – with oversized frames offering gradient lenses for a 1980s feel. Tussi Zebra is an eccentric little cats-eye with bold animal print that will please vintage lovers.
Distributor: IsReal Art (AUS) 03 9553 8533
ic! Berlin
Eyemakers (AUS) 02 9960 7766
ic! Berlin's new collection is called: 'largesmallloudquietmasculinefeminineeitherway- phantastic' (sic) sunglasses. The name is a mouthful and the collection, an eyeful.
The advertising campaign is typical of ic! Berlin with images of the latest collection promoting regular people wearing their latest shades in the stark wastelands of Siberia.
Stand out models include: magomed j. It is a large unisex model with rough charm and urban understatement. A solid upper contour and high-sitting temple are the trademarks of this model. Elena t. wraps the face like a mask; the voluminous drop-shape base eight lenses and the low-rider temple gives it that touch of fashionable elegance paired with cool understatement. Increasing and decreasing contours create a fresh contrast.
Persol
Luxottica (AUS) 02 9815 2000
The Italian brand has been around since 1917 and remains popular today, largely due to their emphasis on special motifs, along with their blend of technology and hand finishing. Celebrating its authenticity, Persol has revisited its archive to offer some innovative creations that never forsake the brand's tradition. Persol's cellulose acetate is the result of an exclusive crafting process that makes it possible to create unique patterns and motifs.
The latest Persol collection continues with its love of acetate, however by offering their range in transparent hues, it has placed strong emphasis on these traditional motifs in an innovative and fashion forward style. The unisex frames PO2942s, PO2937s and PO2944s are stunning and really take this traditional brand to a new clientele.
Tiffany & Co.
Luxottica (AUS) 02 9815 2000
The brand famous for their silver trinkets and 'objet d'art' have designed some surprisingly edgy fashion frames this season. Model Tiffany Bubbles TF4016s present as chic, oversize frames, beautifully adorned with sparkling Tiffany Bubbles along the acetate arms. The crystals contrast with colourful combinations including black and Tiffany Blue, as well as monochrome looks.
The lens colours range from grey to gradient brown and the Tiffany & Co. logo is varnished on the temples. To see that Tiffany duck egg blue on the temples renders the frame so fresh and complements the hand set crystals so beautifully. For a more classic fashion sunglass, T&Co. Logo4019S offers an oversized Wayfarer-esque sunglass with a strongly defined 'Tiffany & Co.' logo embossed in gleaming metal on the temples with equally bold dimensions.
Silhouette
Mimo (AUS) 02 9970 1800
Silhouette played a starring role during the 2009 Cannes Film Festival with Lenny Kravitz, Diane Kruger and the husband of Cannes award-winning actress Charlotte Gainsbourg, Yvan Attal snapped wearing the rimless sunnies.
Silhouette's standout model for women this season is the Harmonia model, while for men, the famous Titan Minimal Art, as worn by Mirwais Stass, producer of several Madonna albums, who said his Titan Minimal Art sunglasses: "perfectly emphasised the shape of his face", is a favourite.
Beausoleil
Tam Tam Distributions (AUS) 02 9363 9040
French brand Beausoleil does so well in Australia because of their exacting standards. All the sunglasses come with polarised lens, and are made in Frederic Beausoleil's own factory in Nantes, France, ensuring consistency in quality and distribution.
All of the acetate colours, with the exception of black are exclusive to Beausoleil. All of the larger frames have a three rivet temple hinge and all of the brand's sunglasses are RX-able which makes them highly desirable in a practice.
In this new release, Beausoleil offers smaller retro styles (s240 and s241) for women and bigger shapes (s311, s310) for men. Each model is available in classic black and tort along with a variety of fashion shades including crystal and chocolate stripe. The standout is the very unique and fun S240-300 model, an oversized, sparkly, black and thick frame with a slightly drop-sided temple with black crystals on frame front.
Bollé
Bollé (AUS) 03 8558 1000
Queen leads the pack in the latest Bolle women's sunglass range. The frame is oversized and angular – extremely flattering and 'on trend'. Additionally, Bolle have used the finest grade nylon available, making Queen extremely strong, yet lightweight and flexible. With its hand-created beaded logo treatment, this piece will turn heads.
Technology wise, the inclusion of Thermogrip rubber temple tips and nose piece ensures a soft and comfortable fit. Bolle have also used polycarbonate lenses which are ultra-light weight and virtually shatterproof providing safety and additional comfort. As the colour is embedded in the lense, it remains optically correct and won't peel or scratch off.
Saltwater
Saltwater Australia (AUS) 03 9555 6845
An Australian made and owned brand, Saltwater is designed by optical mechanic and dispenser Marc Gribble. Saltwater offer frames made from flexible marine grade stainless steel and TR90 temples giving strength, whilst remaining lightweight and comfortable. Lenses are polarised hard-coated polycarbonate with Saltwater's own water repellent coating. Whilst these sunglasses have been designed for water activities, they are great all purpose sunglasses.
Because of their unique features, Victorian Fisheries and Wildlife Departments now issue their officers with Saltwater sunglasses as part of their uniform. Also, many of the Saltwater frames are Rx-able.
Oakley
Oakley (AUS) 03 8598 3100
Impatient! is the name of the latest sunglass collection by Oakley. This lightweight metal frame offers confident curves and genuine leather accents. Alongside the very latest lens and comfort technology, the frame is also fashionable! Snake-like with its leather temples and gleaming gold metal, the model is a stand-out in this season's sea of acetates.
The lenses are cut from a single continuous shape then set in the frame precisely, maintaining the original contour. Oakley uses Polaric Ellipsoid lens geometry which extends clarity to your peripheral view. This technology is part of their High Definition Optics and is the reason why Impatient! meets ANSI Z80.3 standards for clarity and impact resistance.
Options include gradient lens shading with varying darkness from top to bottom, and you can even get Oakley HDPolarized lenses that filter out 99 per cent of blinding glare without the haze and optical distortion common to ordinary polarised lenses. The frame is also available with Oakley Authentic Prescription Lenses in a wide array of colors.